Ut Dzach Fine Rice Vermicelli in Can Tho
One of Can Tho's best authentic foods is Ut Dzach fine rice vermicelli (Vietnamese name: Bánh hỏi mặt võng Út Dzách Cần Thơ) where a real food lover always adds it in their wishlist. It is a very fun activity to give a try, and super yummy to go for this authentic food.
By Thomas Vietnam at vemekong.com | Updated: Dec 10, 2020 | Can Tho Travel Guide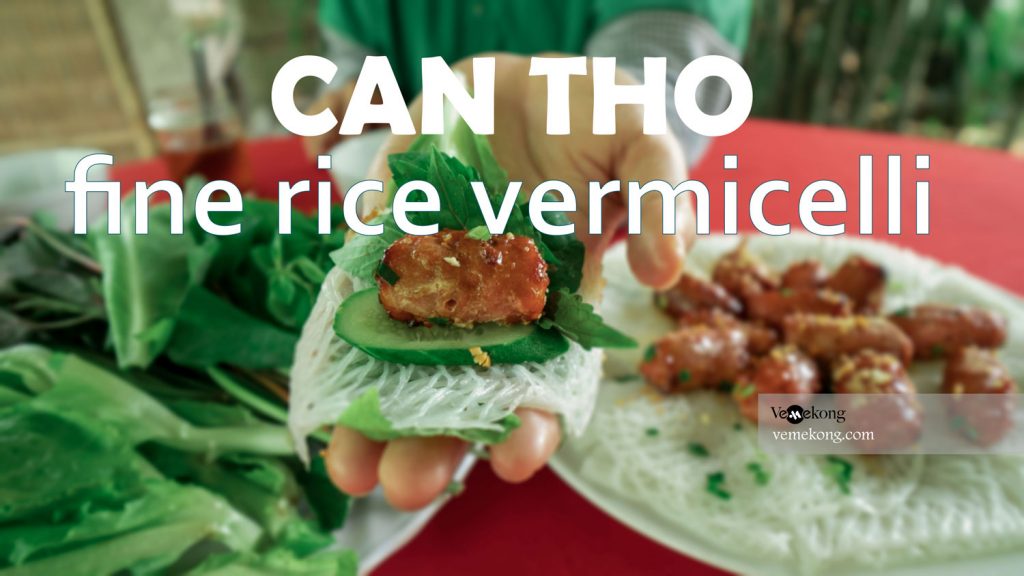 1. Mekong Delta 4K Video of Ut Dzach Fine Rice Vermicelli
Embedded slot
2. How to visit Can Tho Fine Rice Vermicelli
Boat, bike, scooter, and car are some means of transportation to reach the Can Tho fine rice vermicelli. It just depends on your styles and how much time you have. Because the garden is in the countryside, so you can combine this place with Phong Dien floating market by boat. Top tip: As a local, we prefer exploring this place by bike or scooter with small tracks and hidden fruit gardens and villages.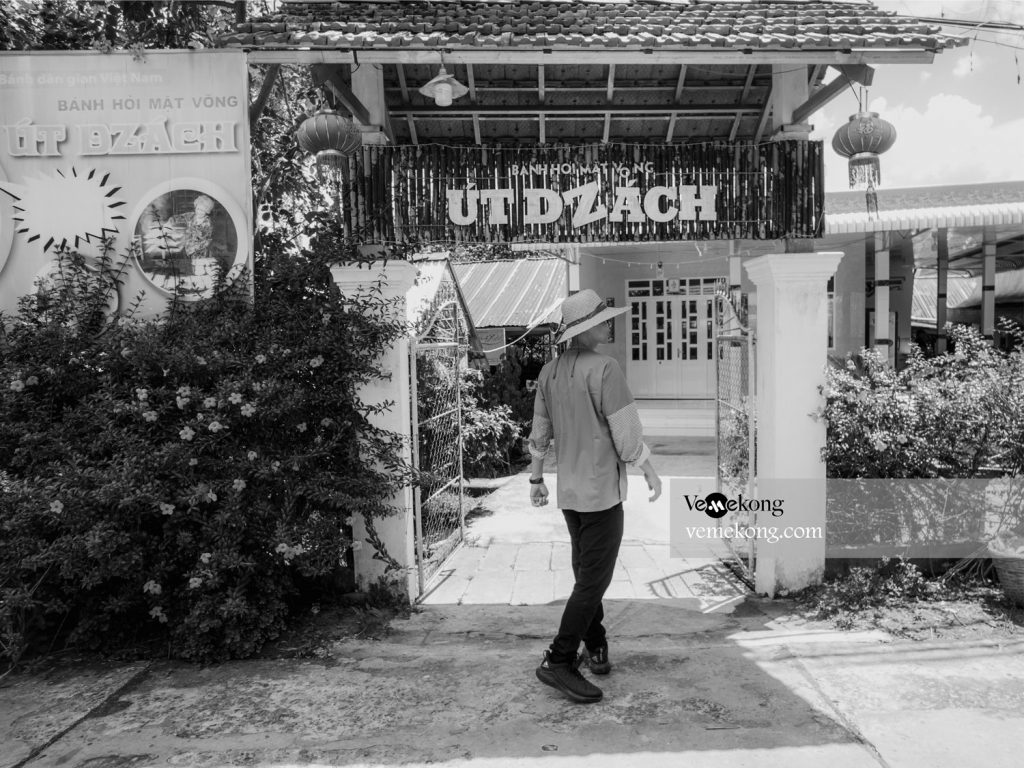 3. What to Eat and See
Absolutely, you will see the real Can Tho villages and local life on the way to Ut Dzach family. The owner will serve you the home cooked fine rice vermicelli which is about VND 50,000 – VND 70,000 per person. Top tip: Do not forget to explore a lovely backyard garden.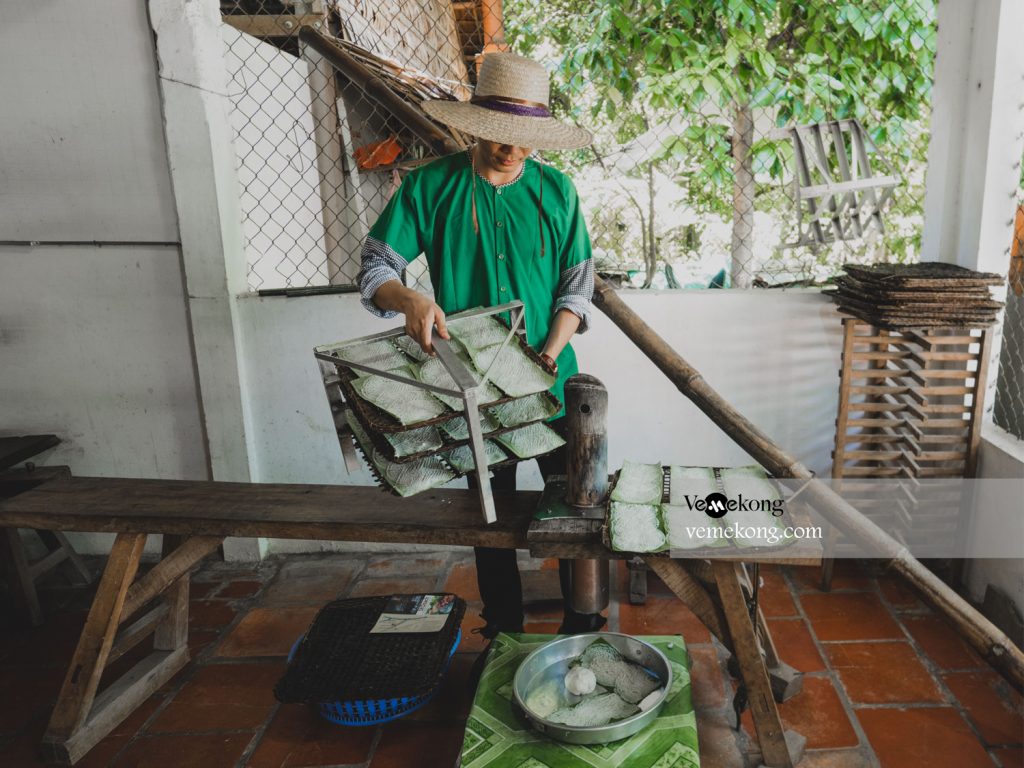 4. Free Itinerary and Google Maps Ut Dzach Fine Rice Vermicelli and Activities
On the way to the garden, you may combine Can Tho floating market tour and cycling around Mekong canals before stopping over at the Ut Dzach. Top tip: Make yourself a good and off the beaten track with Can Tho scooters.
Embedded slot
5. Responsible Travel and Advice to Visit the Local Family
Banh Hoi is considered by the government as an authentic and traditional cuisine of Can Tho people. That means a lot for the Can Tho food culture and its values. What a responsible place for the locals and tourists to come and understand more about this food. Top tip: Many news and media talk about this secret food and its flavor.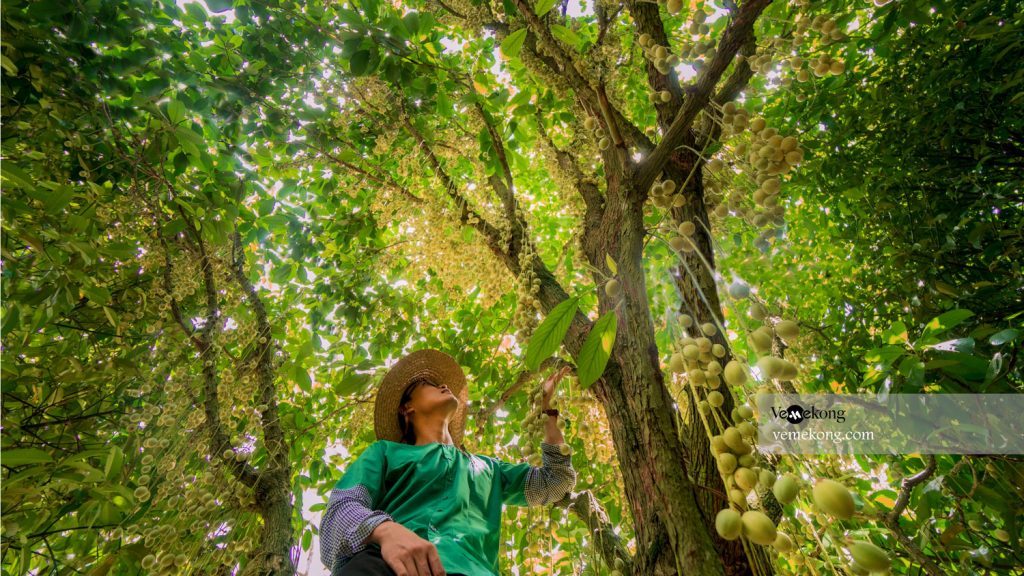 Pro tips:
Bring your hat, sunglasses, and sunblock.
If you plan to extend your stay in the homestay, do not forget to bring mosquito repellent cream.
When visiting the Can Tho city or doing any customized tours, choose reputable providers and boats equipped with lifebuoys and jackets. Safety is a priority!
Can Tho is magnificent itself, but if you have enough time, don't forget to put other places onto your bucket lists such as rice fields, Gian Gua heritage tree, Bang Lang stork garden, Binh Thuy ancient house…
Bring the raincoat if you travel to Can Tho in the rainy season, as Can Tho always looks fantastic in the full rain and full sun.
Hopefully, the above tips will help you to come up with a great plan for your adventure in Can Tho, Vietnam. Have a safe trip!
"Sleep less, travel more, respect more" – Thomas Vietnam and Thank You!!