A Guide to Can Tho Rice Noodle Factory & Villages
Nowadays, there are more and more green and responsible tours which are meaningful and educational as well. This is why Can Tho noodle factory is getting popular for both Vietnamese and foreigners to come and explore the cuisine culture and the typical local life in Can Tho, Mekong Delta.
By Thomas Vietnam at vemekong.com | Updated: Dec 12, 2020 | Can Tho Travel Guide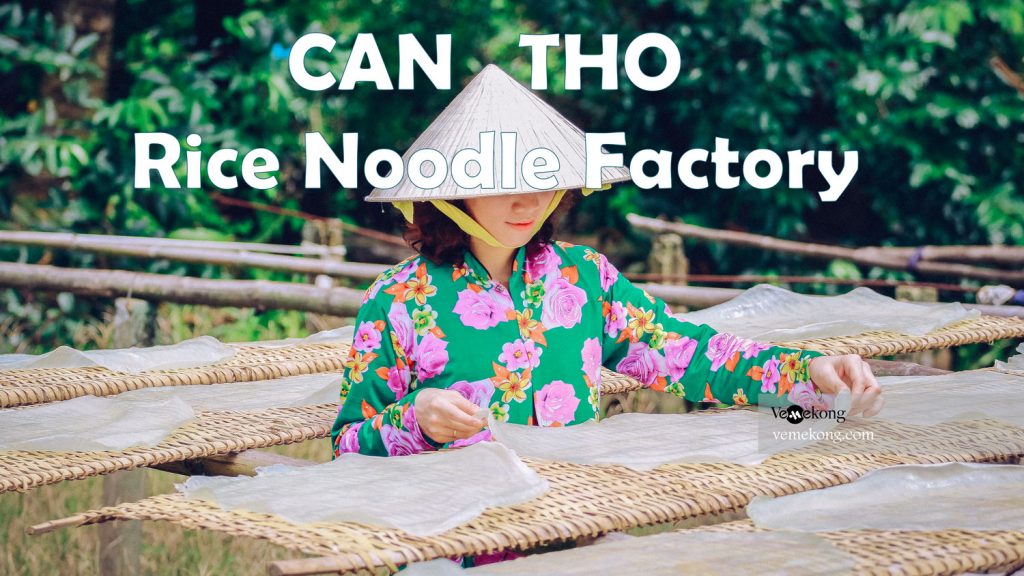 1. How and Best Time to visit Can Tho Rice Noodle Factory
There are two best ways to this place. First, the most common option is by boat, this way you should combine with Cai Rang floating market. Second, the adventure option is by bicycle or scooter, because this hidden gem is in Can Tho village and along the small paths and canals which is so cool to extend your exploration here. Best time to visit it is before mid-day when the locals still make the fresh rice noodles and process it step by step. Top tip: Chin Cua Rice Noodle Factory is for real touching. Sau Hoai Rice Noodle Factory is a kind of tourism and noodle shop, still nice. The entrance is about VND 15,000pp.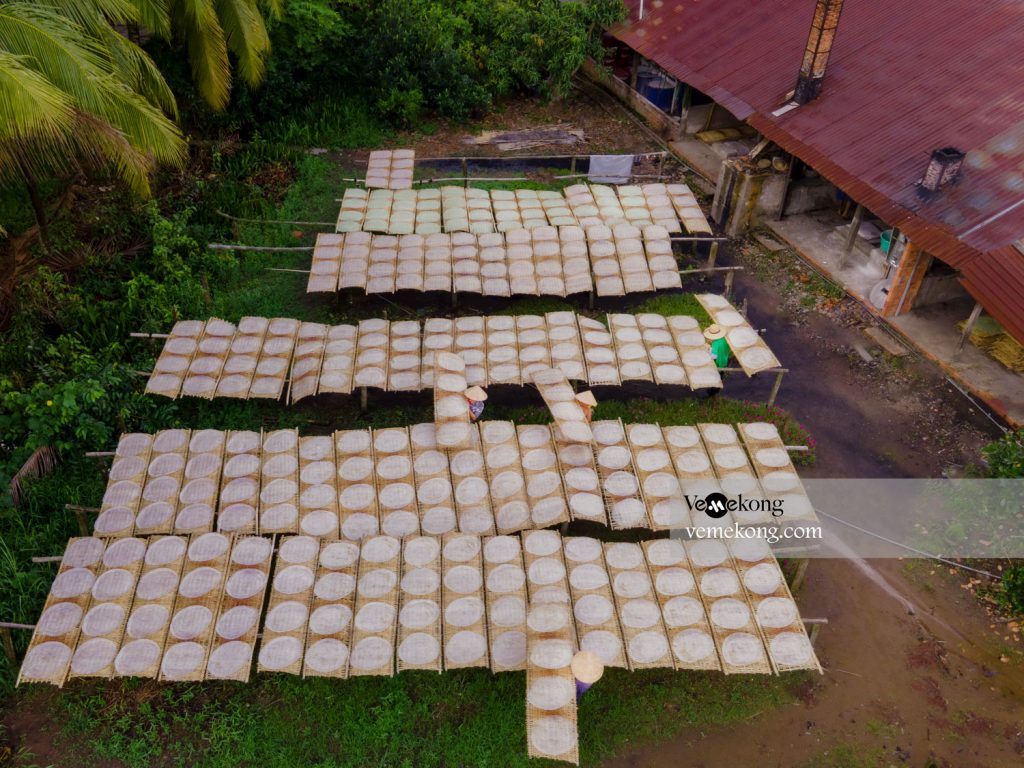 2. What to Eat and See at Can Tho Rice Noodle Factory
There are some interesting things to visit this place. The most amazing thing is the locals still make all fresh noodles in manual ways from mixing, making, drying, cutting noodles, packing…all done by hand. Most tourists are welcome to help make the noodles with the locals. The noodles here are so colorful and super yummy with their home cooked "noodle pizza". Top tip: So much educational and fun to interact with the local hospitality.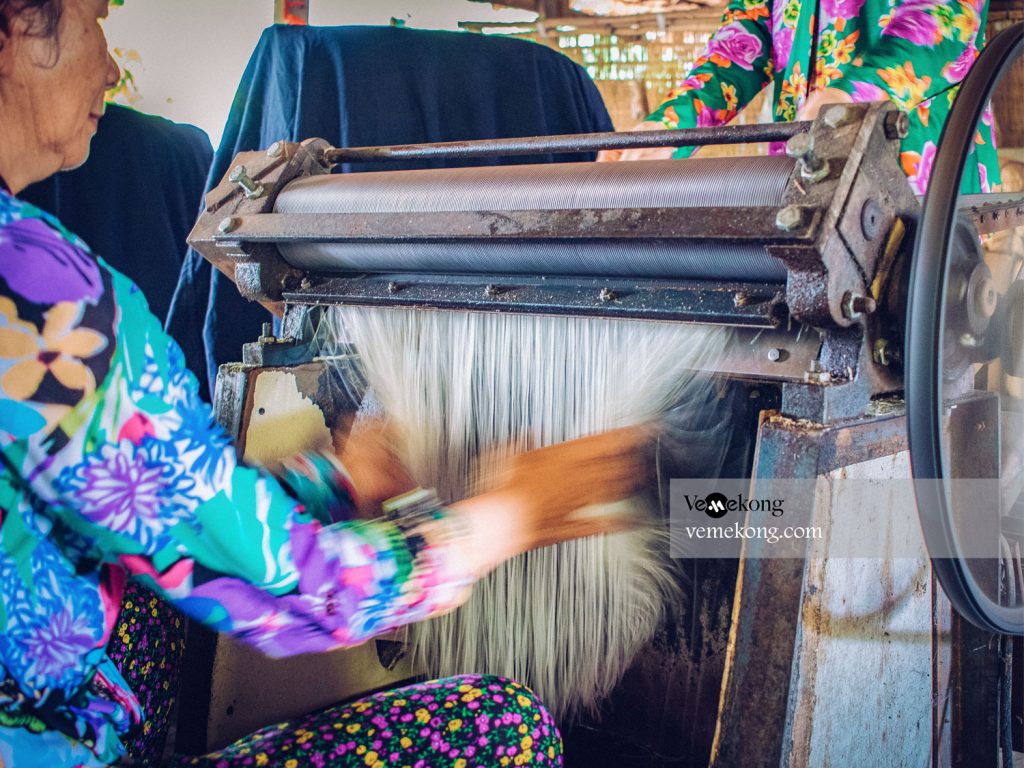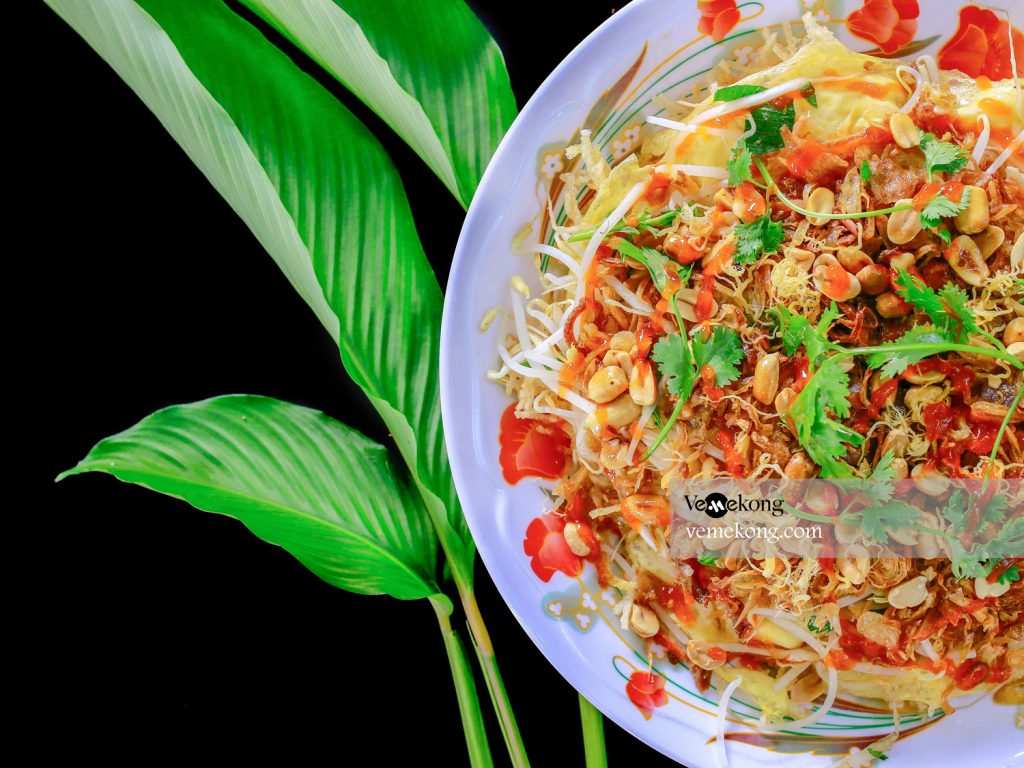 3. Free Itinerary and Google Maps of Can Tho Rice Noodle Factory & Floating Market
There are some plans for you to think about it. If you do not have much time left. Make a floating market and noodle factory in one morning tour. If you have time, make your morning tour more time on the river and wild canal, leave the village for the afternoon with bike or scooter or the next morning. Top tip: Stay in a homestay nearby, so you have more chances to visit the noodle house and surroundings.
Embedded slot
4. The Solo Travel Guide to Can Tho Rice Noodle Factory and Cycling Tours
Yeah, you can do it by yourself. Vietnamese are friendly and used to with foreigner tourists, so that you are fine to visit and interact with them. Make sure you smile with the locals and they are available. Top tip: There are some "housekeeping" dogs in the countryside, do not touch them if you don't see their host's agreement.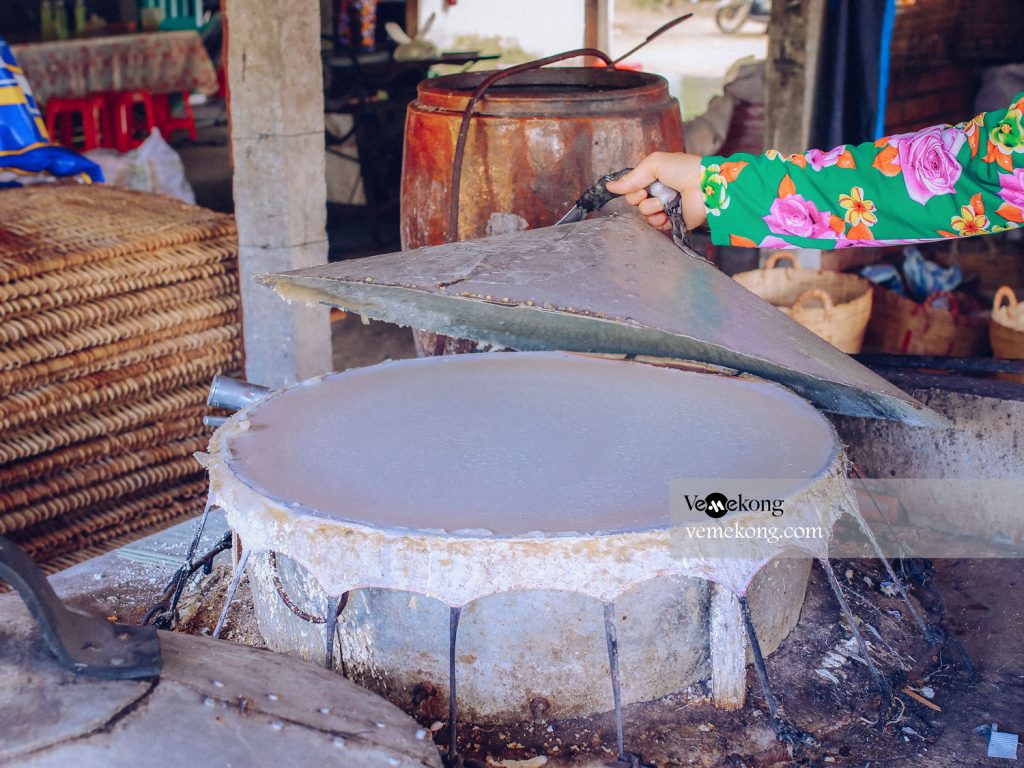 5. Responsible Travel and Advice to Visit Can Tho Rice Noodle Factory
It is always good to repeat "responsible travel" over and over. Traditional cuisine itself is facing so many challenges from fast foods and fusion foods with imported ingredients. We do appreciate any of you who do respect and take good behavior to visit this secret value and its protection. Top tip: There is less and less traditional place like this in Vietnam because of fast and morden life.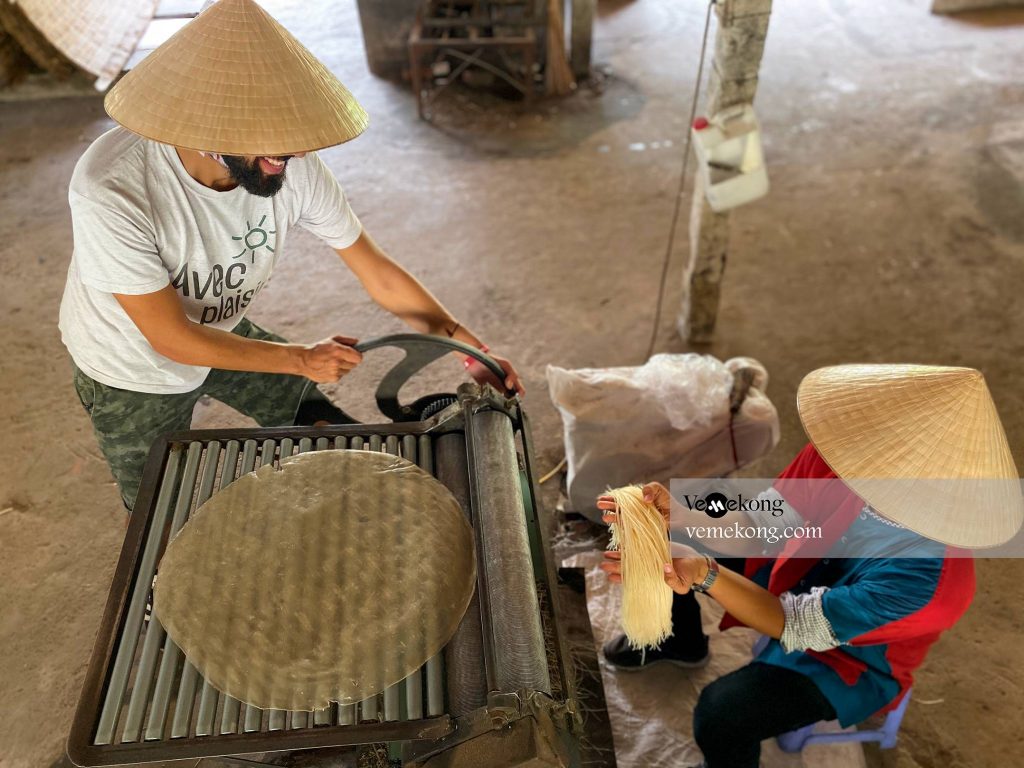 Pro tips:
Bring your hat, sunglasses, and sunblock.
If you plan to extend your trip in the homestay, do not forget to bring mosquito repellent cream.
When visiting the Can Tho city or doing any customized tours, choose reputable providers and boats equipped with lifebuoys and jackets. Safety is a priority!
Can Tho is magnificent itself, but if you have enough time, don't forget to put other places onto your bucket lists such as rice fields, Gian Gua heritage tree, Bang Lang stork garden, Binh Thuy ancient house…
Bring the raincoat if you travel to Can Tho in the rainy season, as Can Tho always looks fantastic in the full rain and full sun.
Hopefully, the above tips will help you to come up with a great plan for your adventure in Can Tho, Vietnam. Have a safe trip!
"Sleep less, travel more, respect more" – Thomas Vietnam and Thank You!!