Can Tho Floating Market by Yourself – Rent a Boat, Bike & Local Guide
Today, there are many tourists coming to Can Tho on their own and easy to find and rent a boat, a bike and a local guide for visiting the floating market & small canals, orchards, and the hidden villages of Can Tho secrets, wildlife and forest as well.
By Thomas Vietnam at vemekong.com | Official Can Tho Visitor Guide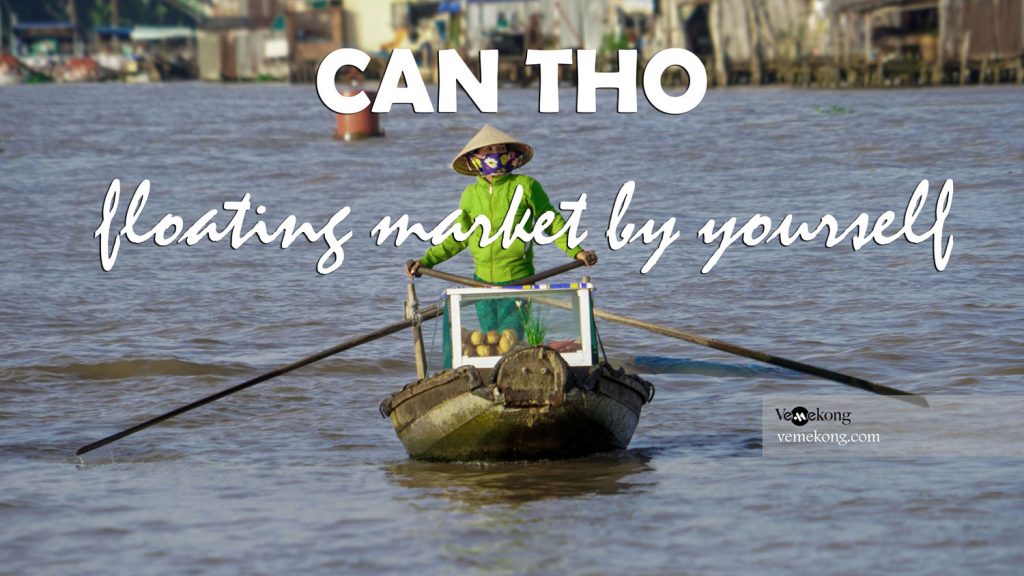 1. When to go & which floating markets should I visit?
In Can Tho, there are two floating markets, Cai Rang floating market and Phong Dien one.
Cai Rang floating market. The largest floating marketing in Can Tho, and one of the most popular in the world, the Cai Rang floating market is an exciting, colorful hub of many wholesalers. It is crowded and noisy (with many tourist boats), but still fascinating. The market, about 6 km (3,7 miles) or 30 minutes by boat from Ninh Kieu Wharf, starts trading at around 4 am, in the dark, and is usually finished by 10 am. It is really worth making a super early start to watch dawn break over the market from 5am to 6am. It is a market for agricultural goods, especially fruits. There are a hundred and one kinds of tropical fruit such as mangoes, mangosteens, rambutans, dragon fruits, longans and the like.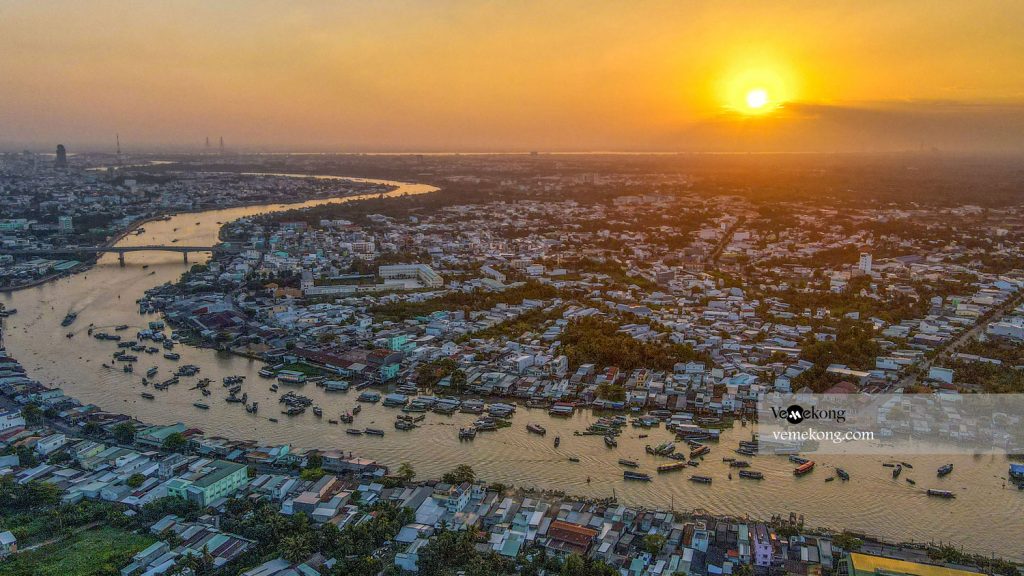 Book tour: Can Tho floating market & small canals

Hotline/WhatsApp/WeChat/Zalo +84939888559

hello@vemekong.com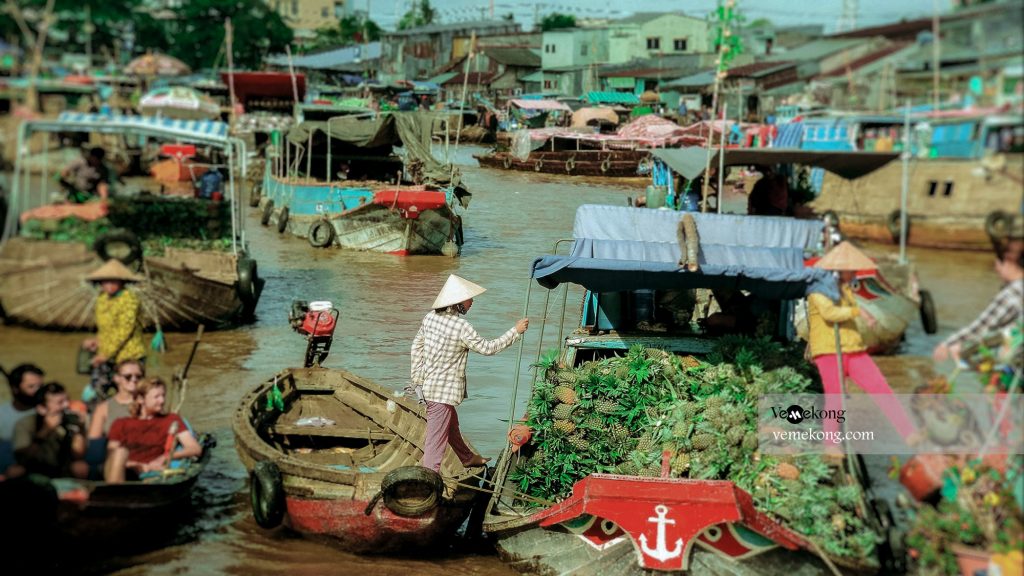 Phong Dien floating market. About 20 km (12,4 miles) or two hours by boat from Ninh Kieu Wharf, Phong Dien retail floating market is one of the most lively and colorful markets and, as an added bonus, less popular with tourists who usually visit the Cai Rang floating market that's closer to Can Tho. This market is an unskippable destination for the many expats and media who want to find out the real Can Tho river life, it is best viewed well before 8 am – preferably before dawn. There are just about 30 small nice sampans (traditional farmer's boat used to use in small villages and small canals) boats every day.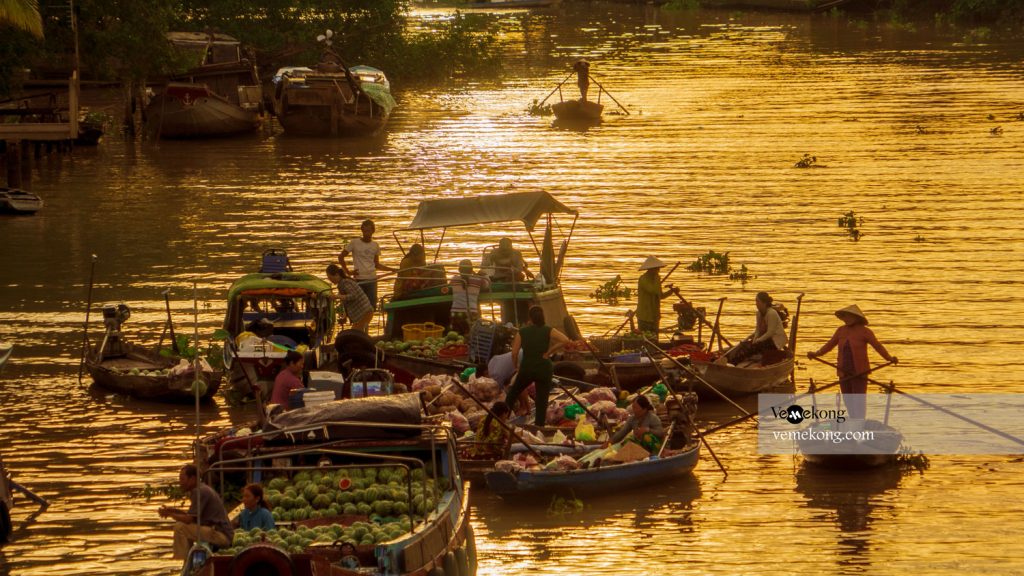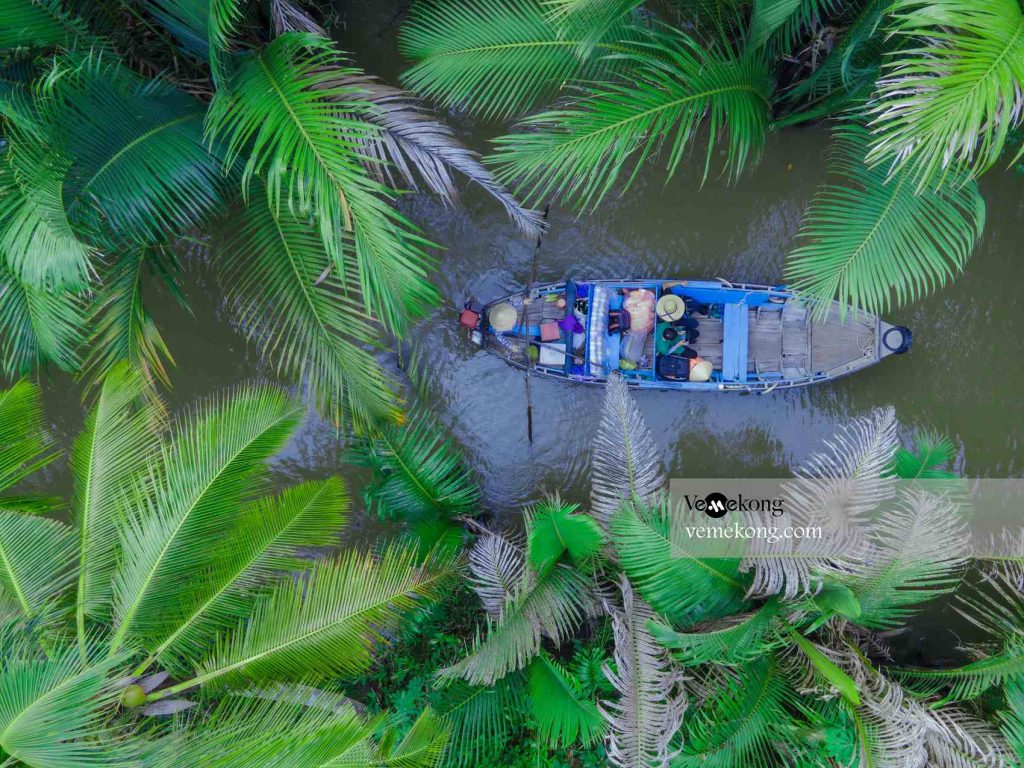 2. How to get to Can Tho floating market by yourself?
From Ho Chi Minh City. Go by yourselves: it is the best way to manage time, save money and challenge yourself. Take a sleeping Futa bus (120,000 VND per person) to go to Can Tho (about 5 hours one way – 3,5 hours on the bus, and the waiting time for departure, reststop, pick up, drop off…). When you arrive at the Can Tho bus station, it is about 15 minutes or 6 km to reach to Ninh Kieu Wharf by taxi (a taxi costs around 80,000 VND. Mai Linh taxi (+842923656565). Khanh Cuong taxi (+842923868686) if you have time! You can wait and then take the free Futa transfer service to Ninh Kieu Wharf and let's tour! Rent a sampan by yourself (about 300,000 vnd [~13$] for 2 or 3 people & add 5$ more for group of 4 or 5) or rent a boat (about 500.000vnd [~22$] for 7 people) with roof and life jackets. Other way is to book a package Can Tho Tour From Ho Chi Minh 1 Day (HCM-Can Tho-HCM), pick-up at 04:00 AM at your hotel from Ho Chi Minh city center; 119$ per person)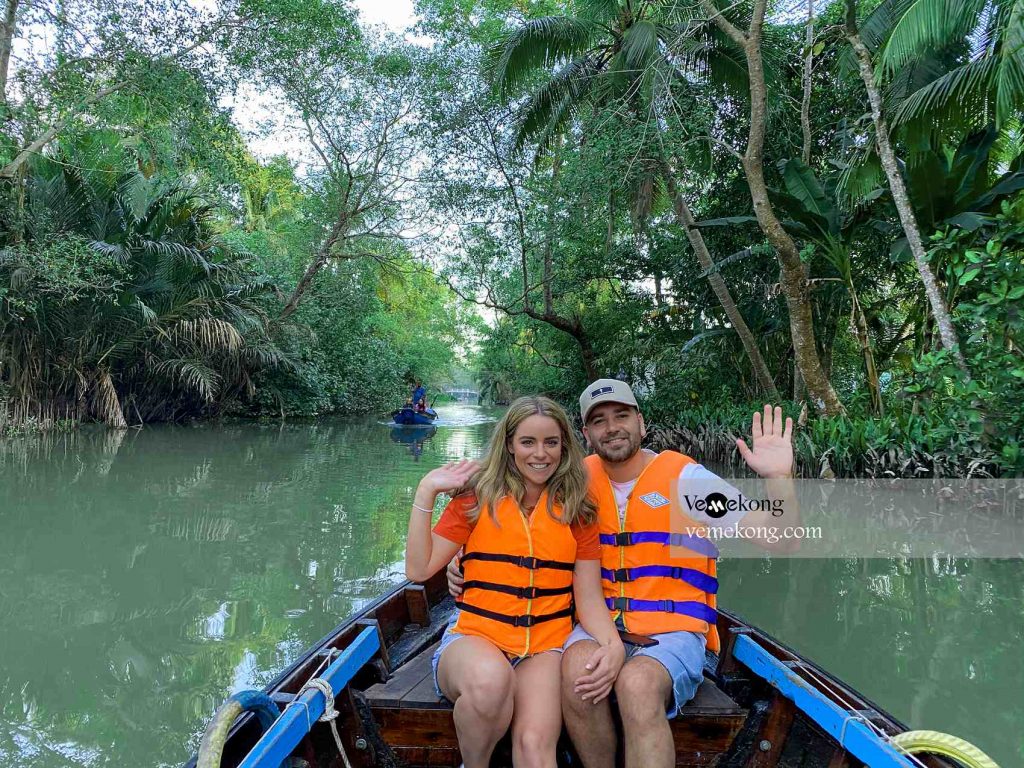 Contact VeMekong for your customized budget tours

Hotline/WhatsApp/WeChat/Zalo +84939888559

hello@vemekong.com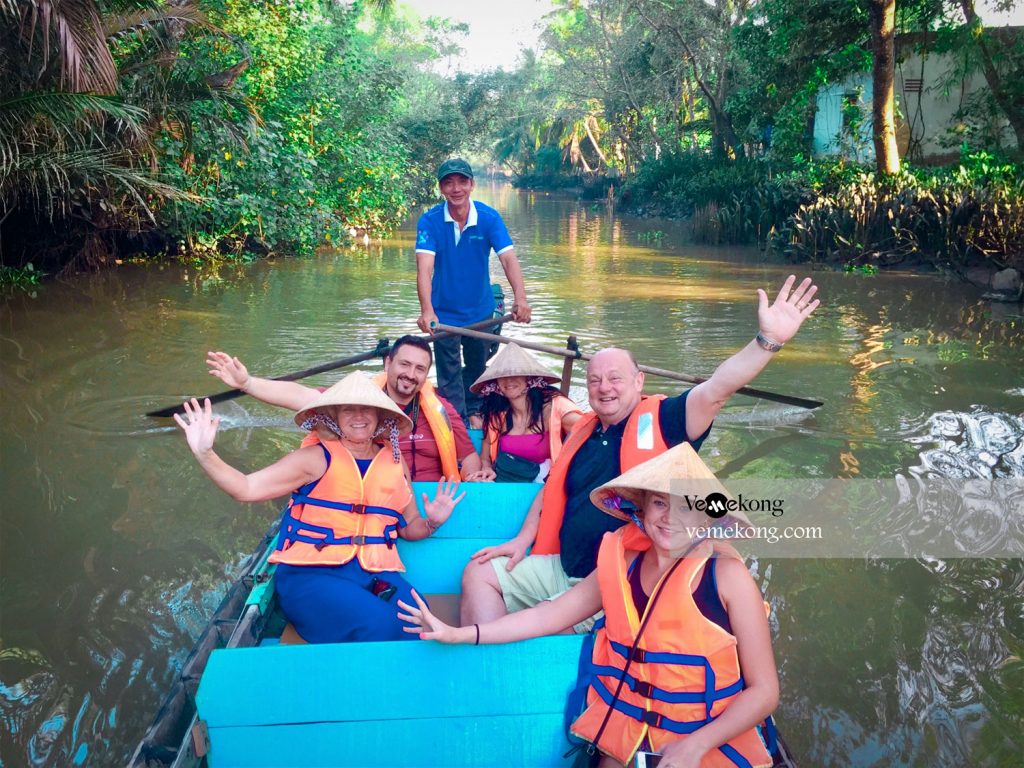 From Can Tho city. We personally think you will take the Futa bus or flight to Can Tho, then stay overnight in Can Tho, the next early morning tour will be super & wonderful to enjoy the breathtaking views of markets (from 5 am to 9 am because you can observe the daily overcrowded lifestyle of the locals at that time) because you can start the floating market tours with many departures at at 4:30 AM, 5:00 AM, 6:00 AM, 7:00 AM from Can Tho city center.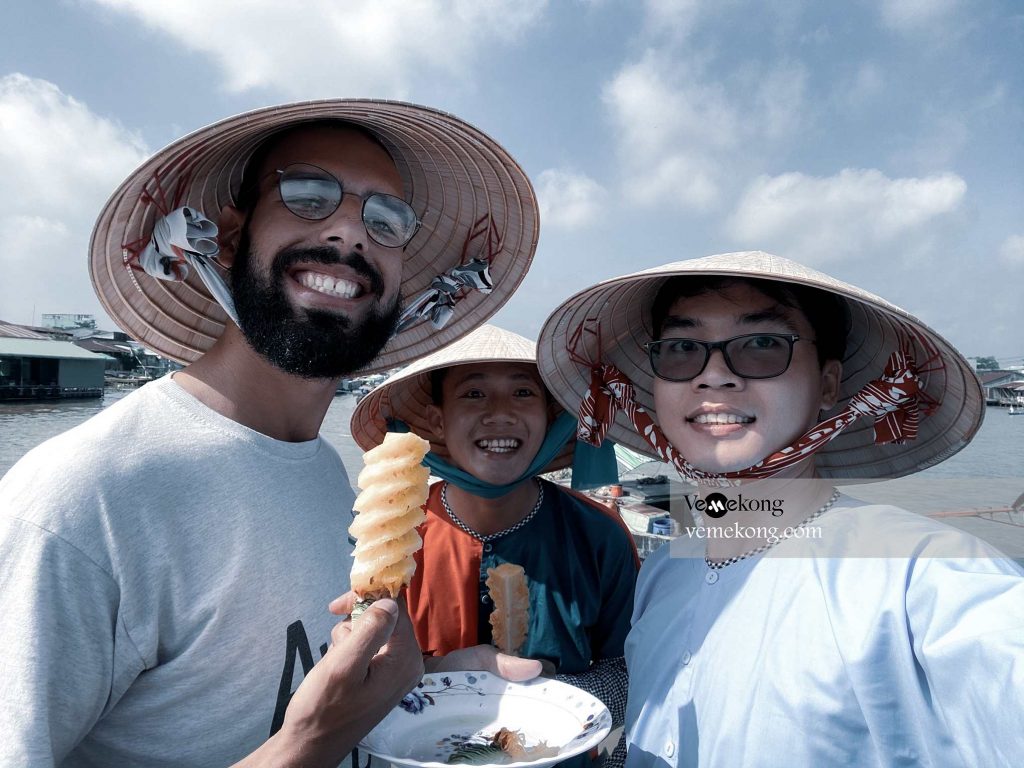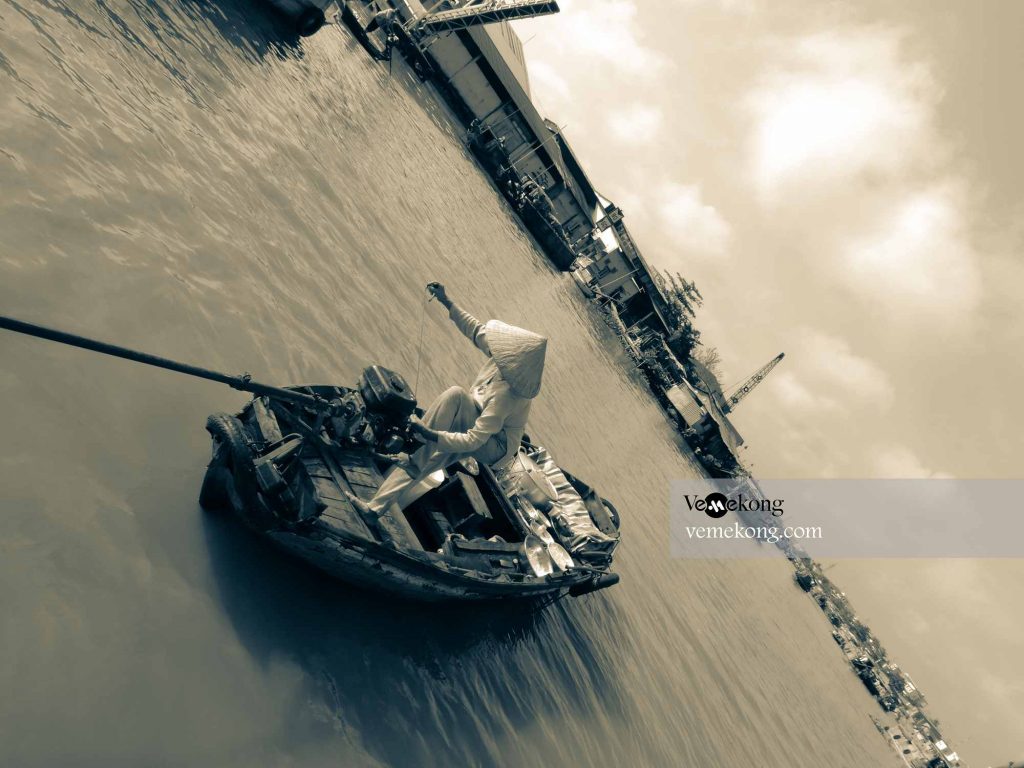 If you do not have much time left, it is easy to check out spots in one full day by boat or with bike or with motorbike and car. But there are much more than tourist sites like these in Can Tho. Make sure you have more time to feel and explore more about the hidden gems and the culture, food, night life, wildlife and forest as well. Top tip: Stay in a homestay nearby, so you have more chances to visit it and surroundings. If you are looking for the package Can Tho day tour with local, you can contact www.vemekong.com or Hotline/WhatsApp/WeChat/Zalo +84939888559; email: hello@vemekong.com
3. Which activities should I add to the floating market tour?
There are some typical and customized tours of floating market such as:
Option 1: Cai Rang floating market and small canal (sampan, guide, 5am-8am)
Option 2: Can Tho floating markets, fruit garden, local noodle factory and small long canal (sampan, guide, 5am-10:30am)
Option 3: Cai Rang floating market & wildlife and forest (sampan, boat for the jungle tour, guide, 5am-12pm)
Option 4: Two floating markets, fruit garden, local noodle factory and small long canal (sampan, guide, 4am-12pm)
Option 5: Can Tho sampan ride and sunset and local life (sampan, guide, 3pm-6pm)
Option 6: Cai Rang floating market & cycling tour and villages (sampan, guide, bike, 7am-11am)
Option 7: Cai Rang floating market, rice fields and motorbike tour (6am-11am)
There are so many things for you to explore in the Can Tho city by yourself as well. From Son islet to Binh Thuy ancient house, Can Tho museum, Tarrot museum, Can Tho Giant Ficus heritage tree – secret VC base,…and so many authentic street foods in Can Tho.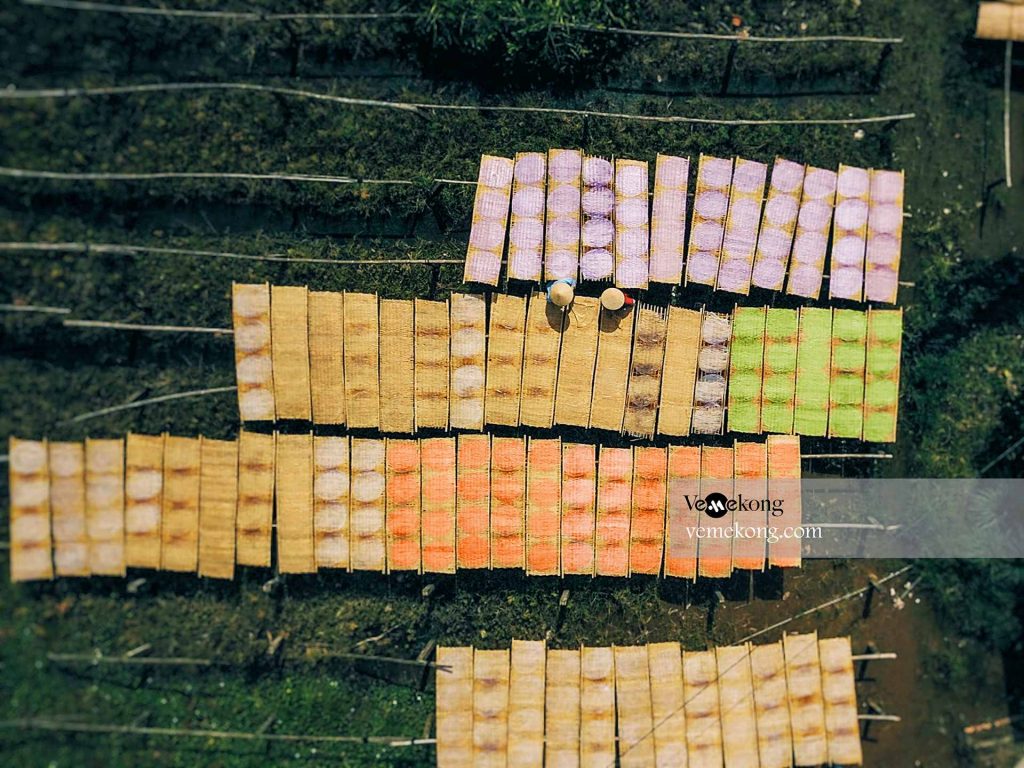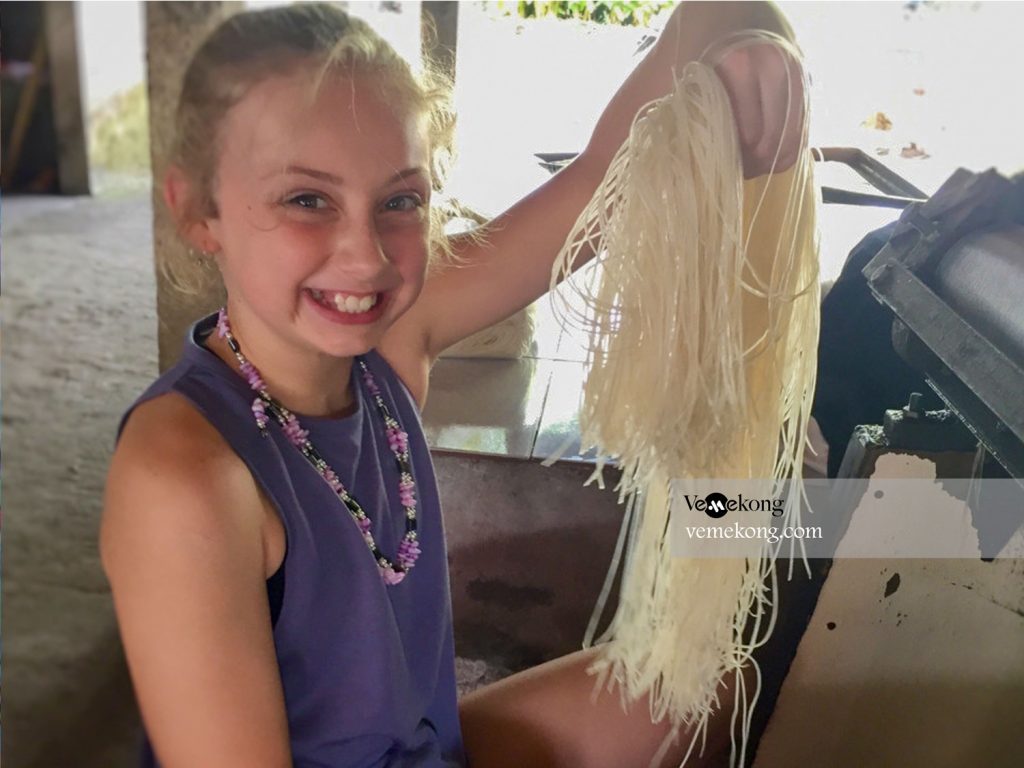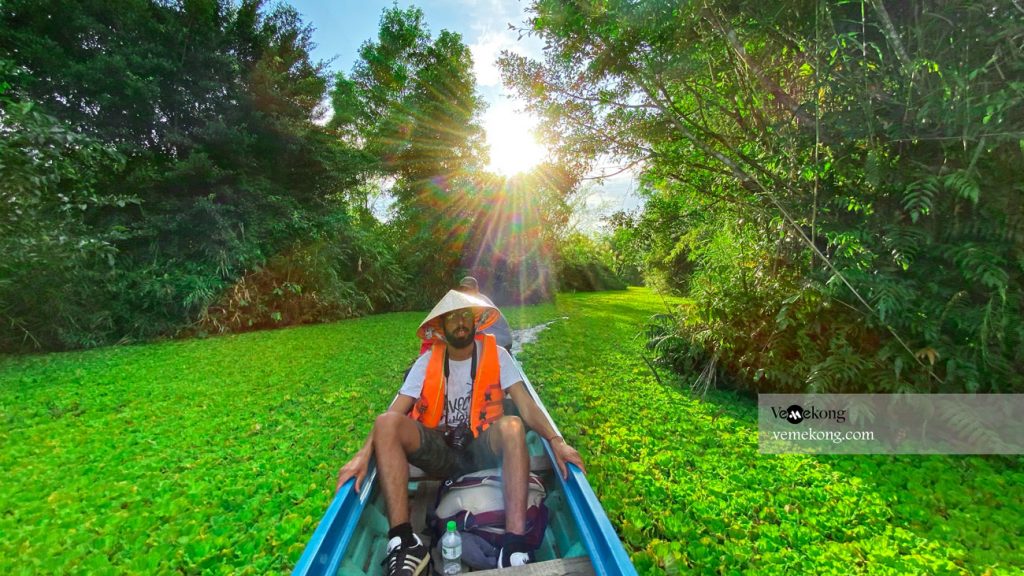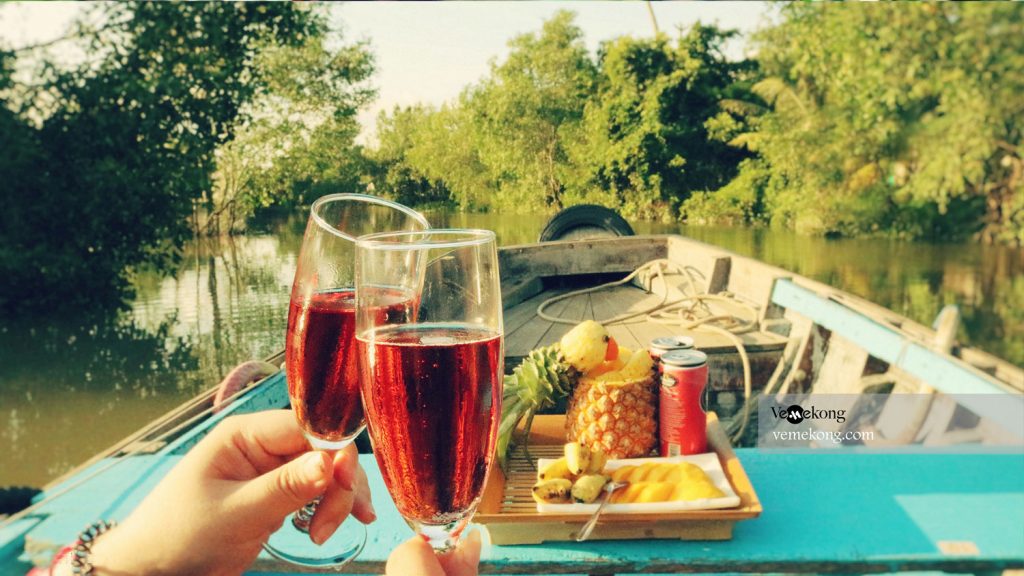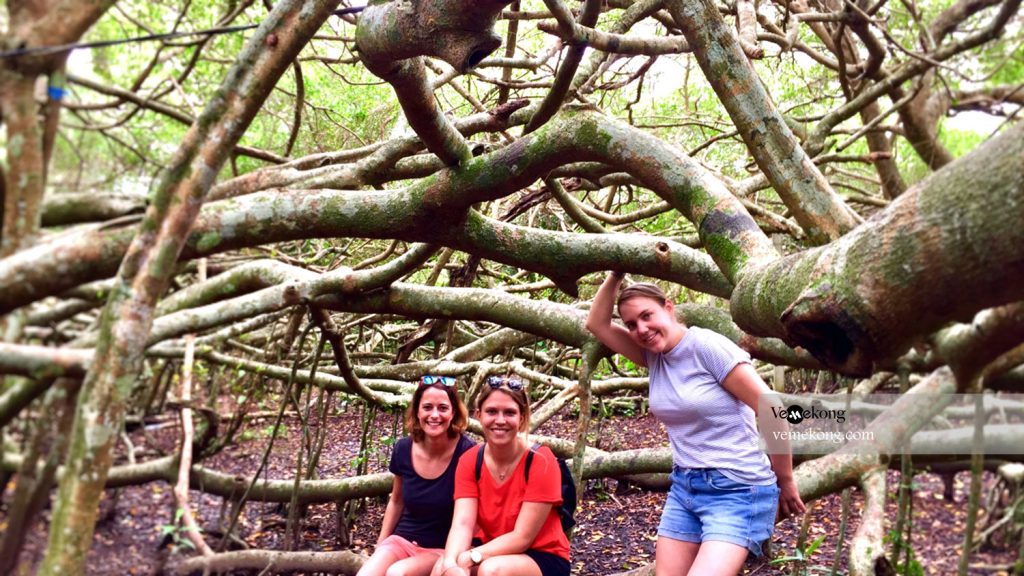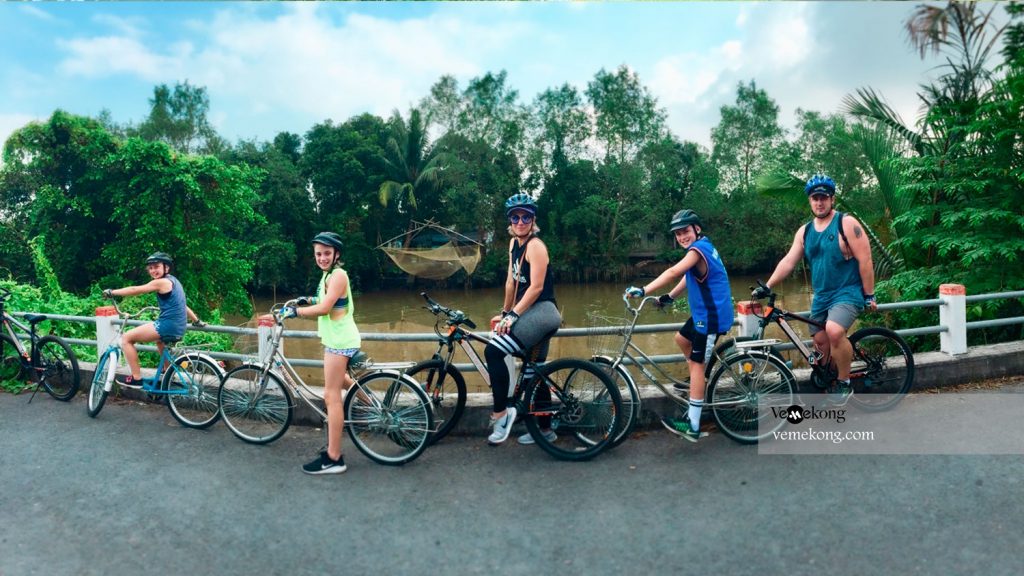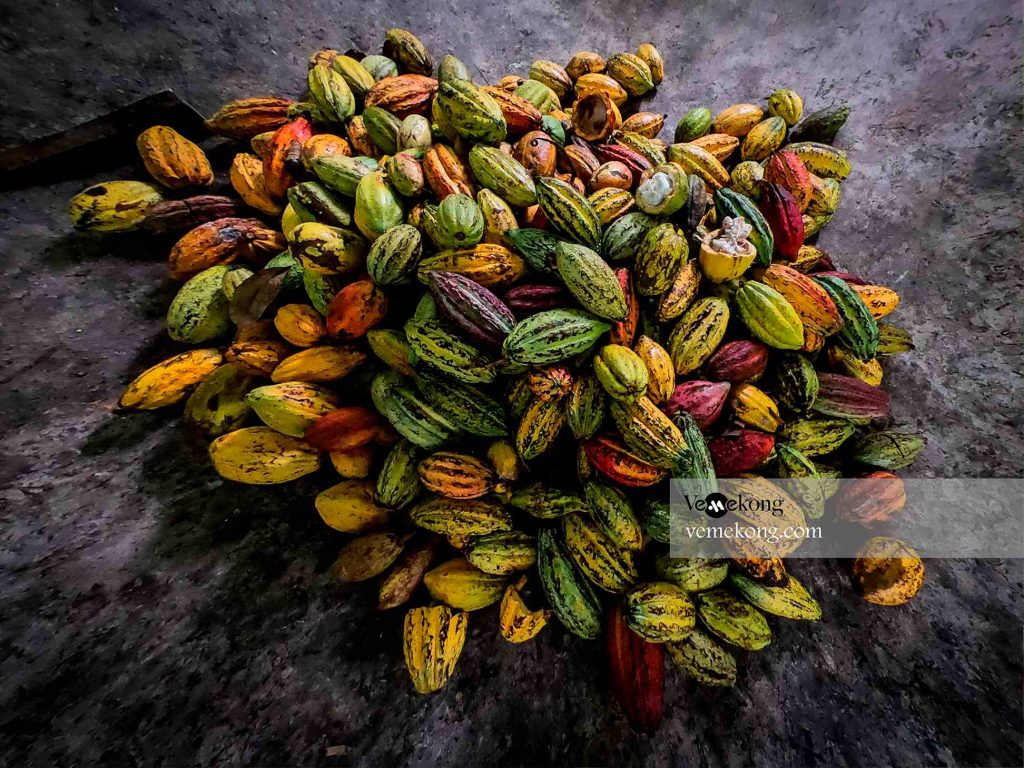 4. What to eat and see at Can Tho floating market?
Have breakfast in the floating market with rice noodles soup, pho or rice (about 20.000vnd – 50.000vnd [~1$-2,5$] per one). Enjoy Vietnamese coffee or fresh coconut (about 10.000vnd – 25.000vnd [0,5$-1,10$]) and buy pineapple or mango, or mangosteen (about 20.000vnd – 50.000vnd [~1$-2,5$] per kilo).
Both Cai Rang and Phong Dien floating markets are on Can Tho river, so we call the way to visit them is Can Tho River Tour. It is a special tour which flows on a part of Mekong river. Moreover, there are many amazing things in these markets that make you surprise such as what is the function of the bamboo stick in every boat, why boats have eyes and how local people live in a boat whole day.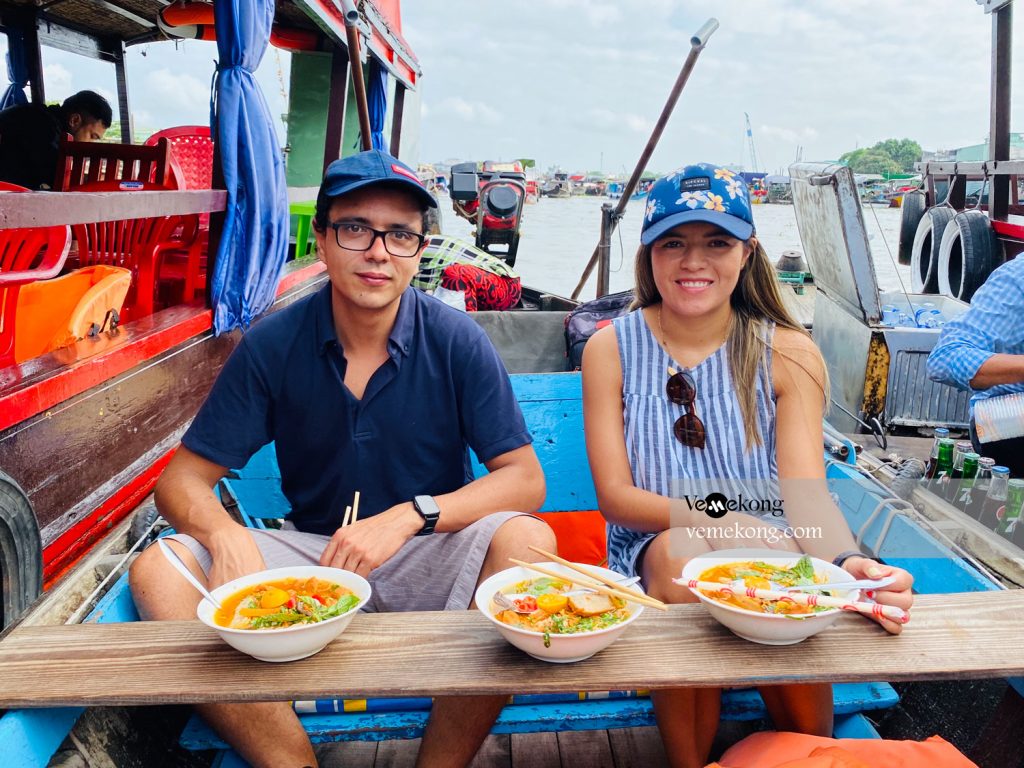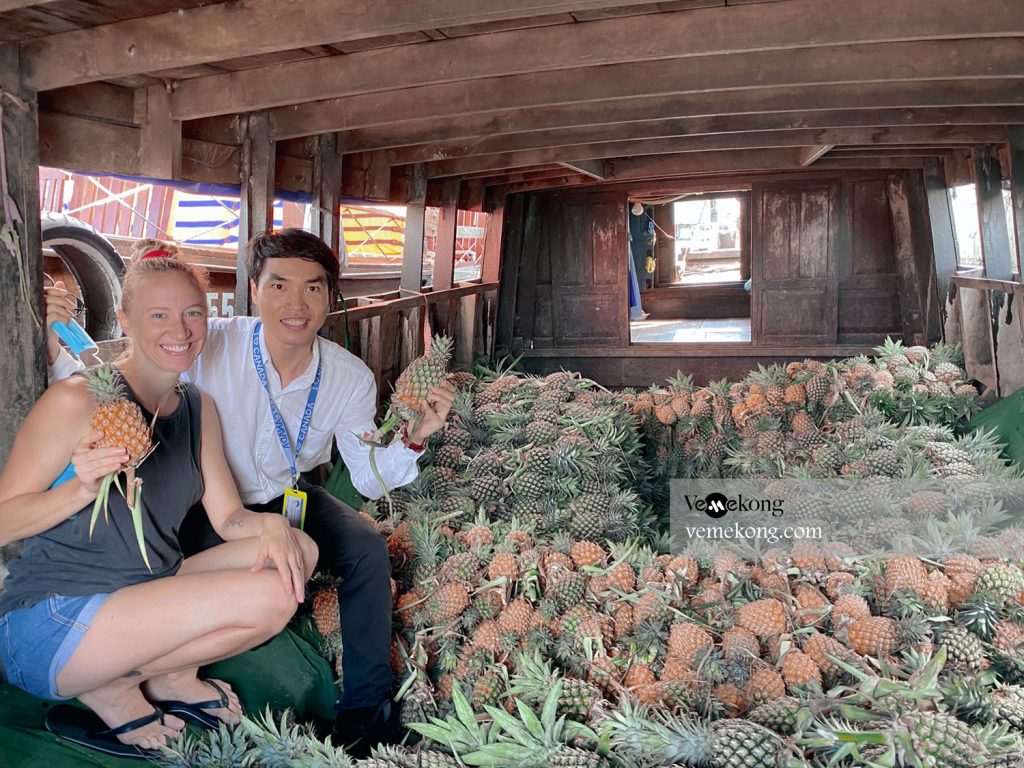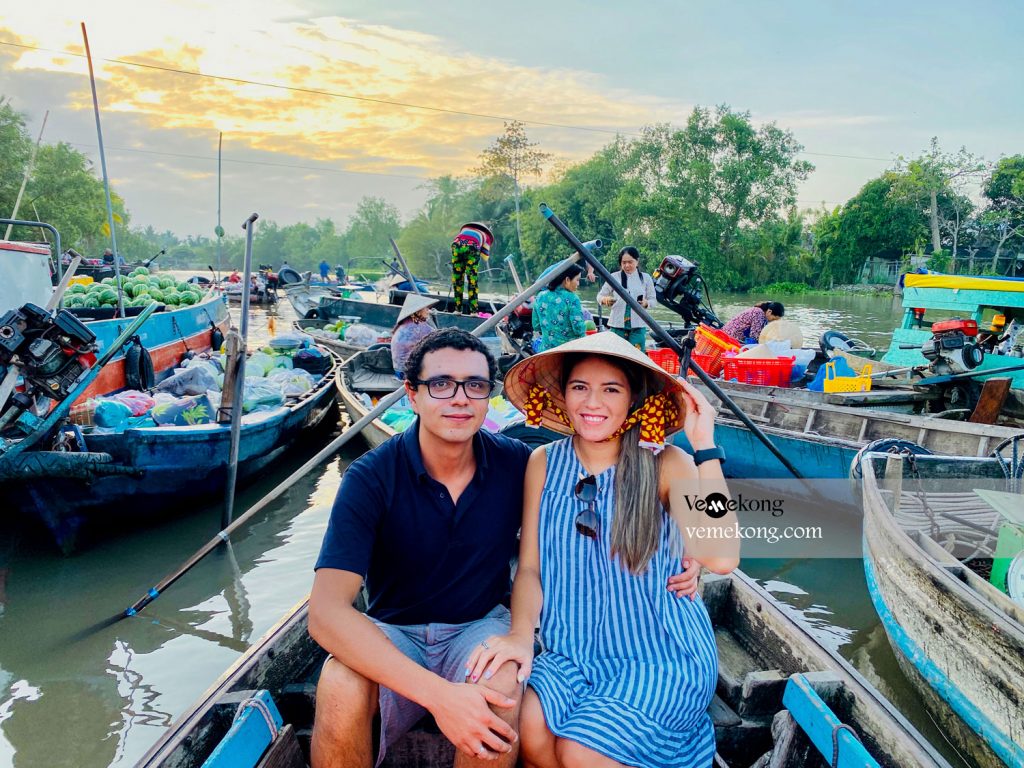 5. Pro Tips: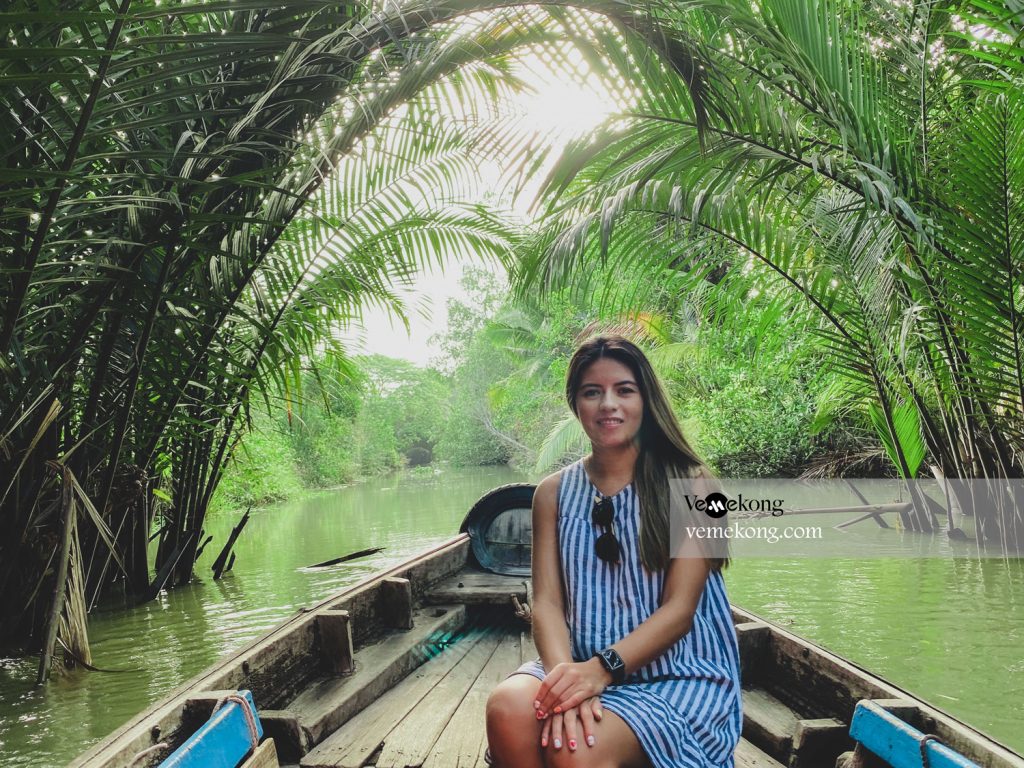 If you plan to extend your travel to Can Tho homestay, do not forget to bring mosquito repellent cream.
Visit Can Tho or do any customized tours, please choose reputable providers with boat trips equipped with lifebuoys, jackets, motorcycle and cycling tours with the helmets and. Safety is a priority! Choose Can Tho responsible tours which help you give back while traveling. It's a cliché, but it's true.
Can Tho food & drink guide ranges from street food, authentic, fancy to fusion foods. As a tropical land of many fresh vegetables and homegrown gardens, which always make Can Tho cuisines fresh, close to nature and very traditional. If you are a food lover, don't hesitate to put other bites onto your food lists such as Cong cake in Can Tho, Ut Dzach Fine Rice Vermicelli…
Bring your hat, sunglasses, and sunblock, scarf to wear when visiting temples, pagodas, and the cathedral.
Bring the raincoat if you're planning a trip to Can Tho in the rainy season, as Can Tho always looks fantastic in the full rain and full sun.
Can Tho tourist attractions are magnificent itself, but if you have enough time, don't forget to put other places onto your bucket lists such as Can Tho Wildlife & Forest, Binh Thuy Ancient House, Organic Cacao farm, Can Tho Floating Markets, Can Tho Small Canals & Sampan Ride, Can Tho Fruit Garden, Can Tho Paddy Rice Fields, Can Tho Giant Ficus Tree – Secret VC base, Can Tho Rice Noodle Factory, Cai Rang floating market, Can Tho Old Market, Phong Dien floating market, Can Tho to Con Dao – Express boat, Son Islet – Community-based Tourism…
Hopefully, the above tips will help you to come up with a great plan for your adventure in Can Tho, Mekong Delta, Vietnam. Have a safe trip!
"Sleep less, travel more, respect more" – Thomas Vietnam – Local travel expert.
Thank you