Can Tho Tours & Activities for Expats
Can Tho is very different compared to the rest of Vietnam, and it is the capital city in Mekong Delta. Can Tho tours & activities for expats to come for both working and exploring the city of rice fields, wild canals, authentic floating markets, amazing nature & wildlife, and many cozy villages by bike and sampan.
By Thomas Vietnam at vemekong.com | Updated: Apr 10, 2021 | Can Tho Travel Guide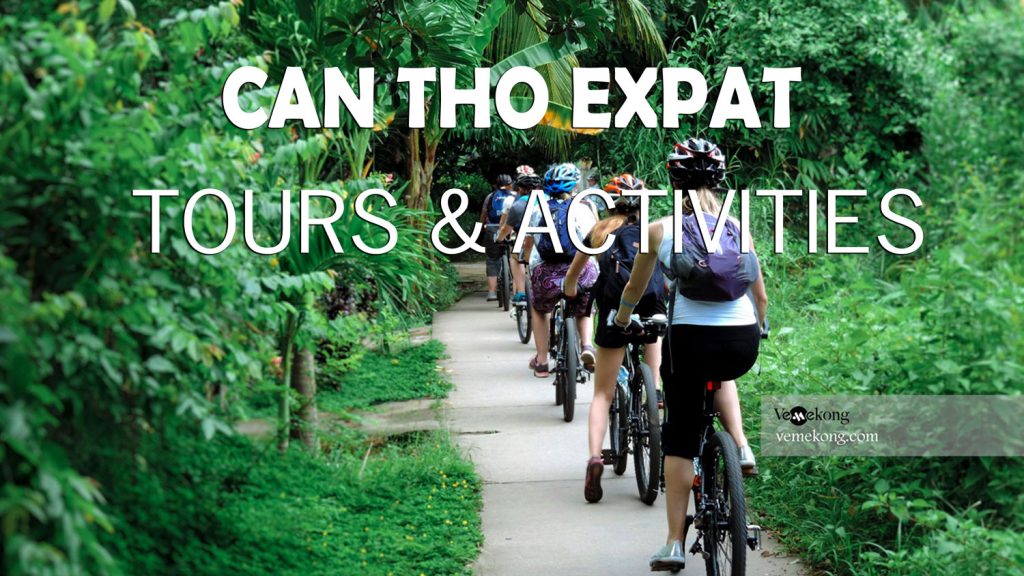 Time
In Can Tho, it is best visited between December and February when it is cool and dry at night. If you don't like excessive heat, avoid March to June. And if you're planning on visiting during the rainy (flooding) months, check out our Best Time to Visit Can Tho – Weather & Travel Advice By Months to make your holiday extra activities.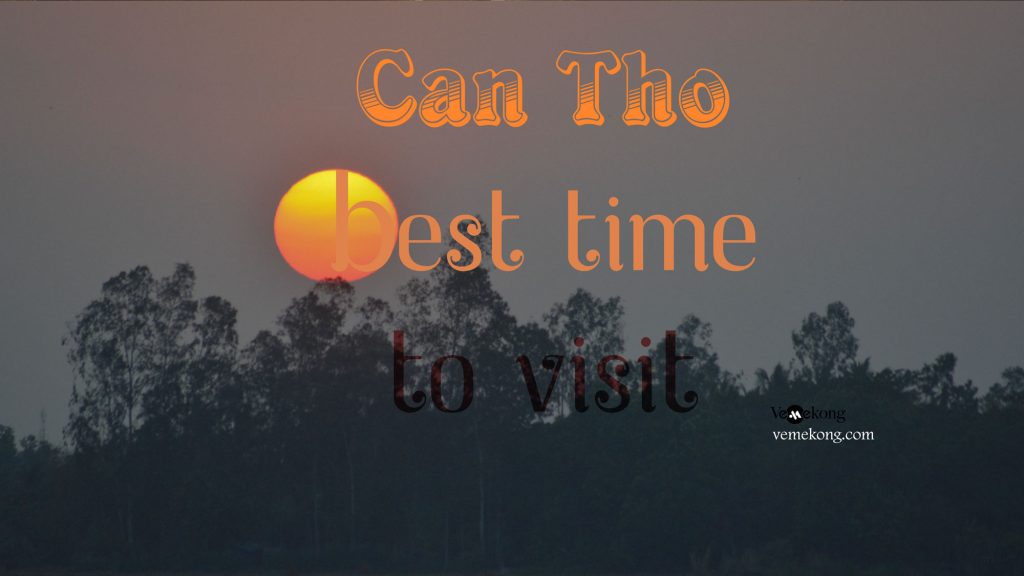 Transportation
In some ways, Can Tho is a very well-connected city with the rest of Mekong delta like Phu Quoc, Sadec, Soc Trang, Chau Doc, Ben Tre, Ho Chi Minh City…by bus, car, boat, ferry, airplane. Now you can go to Con Dao island from Can Tho or Soc Trang with Con Dao Express or Mai Linh Express 5-star speed boad, take about 3 hours per one way.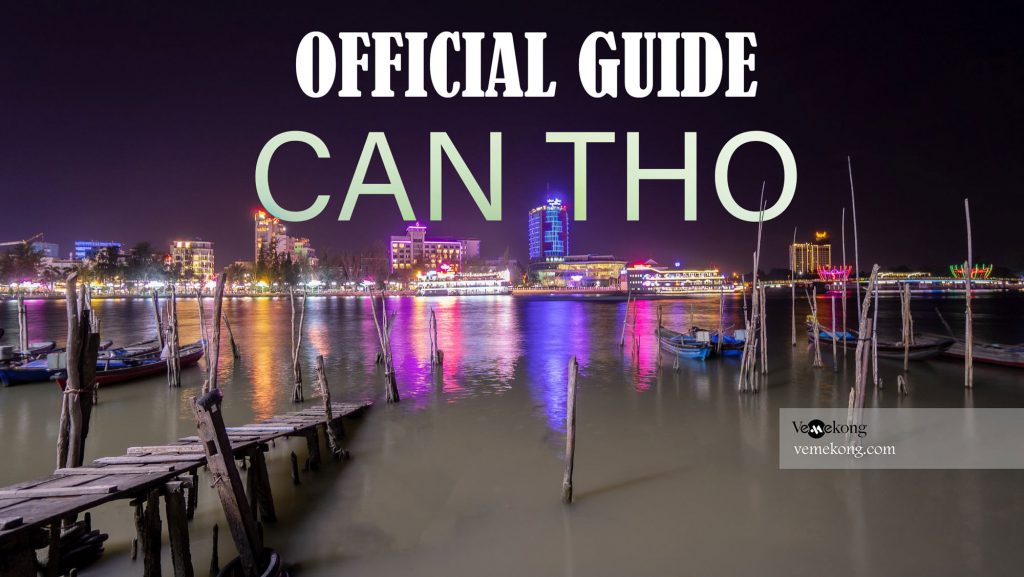 Accommodation
If you prefer staying away from the hustle of the city center, you should consider staying on Au islet and riverside which has a fantastic selection of boutique hotels & resorts. It is better for Can Tho River Tour & Wildlife as well. There are also plenty of homestays run by the locals in Cai Rang and Phong Dien district where you can combine with your Mekong exploration and a bit adventurous in the flooading time!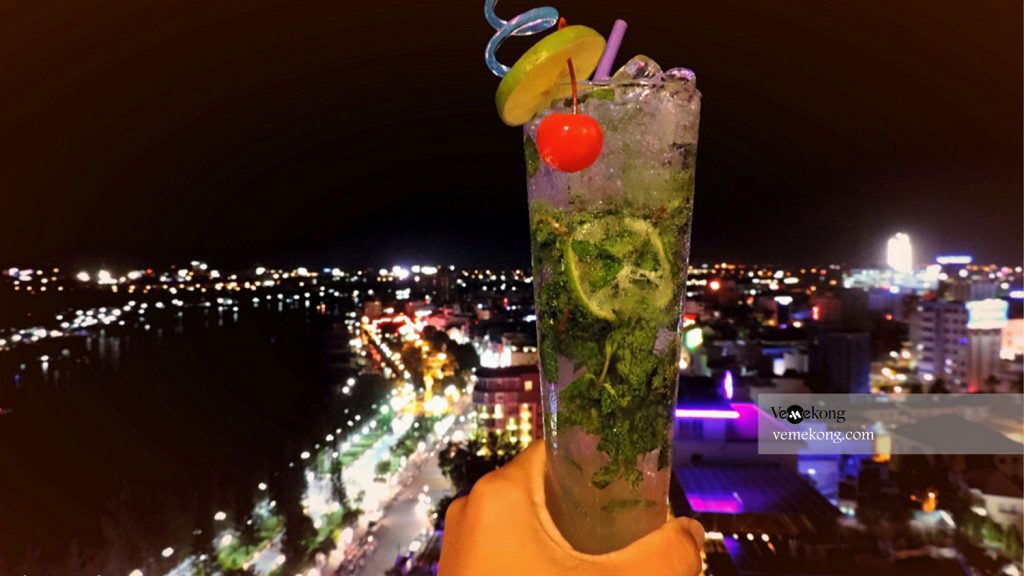 Water
Can Tho city has Can Tho river and its water is still fresh. No worries when you travel by boat and get wet! Tap water is supposed to be safe but I advise against drinking it. It's just not worth the risk. My advice is to use bottled water and save yourself from unexpected stomach problems.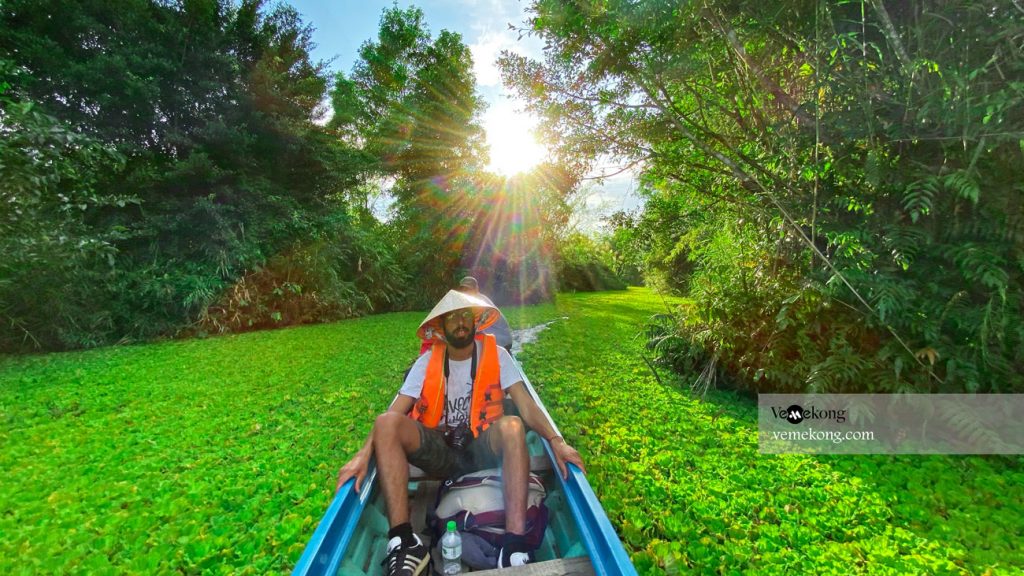 Internet
Strong and really, Wi-Fi can be found everywhere from hotels to coffee shops in Can Tho city and countryside. If you are from the EU you should be able to use your own data plan too. Or contact the hotel, the local mobile shops for the sim card.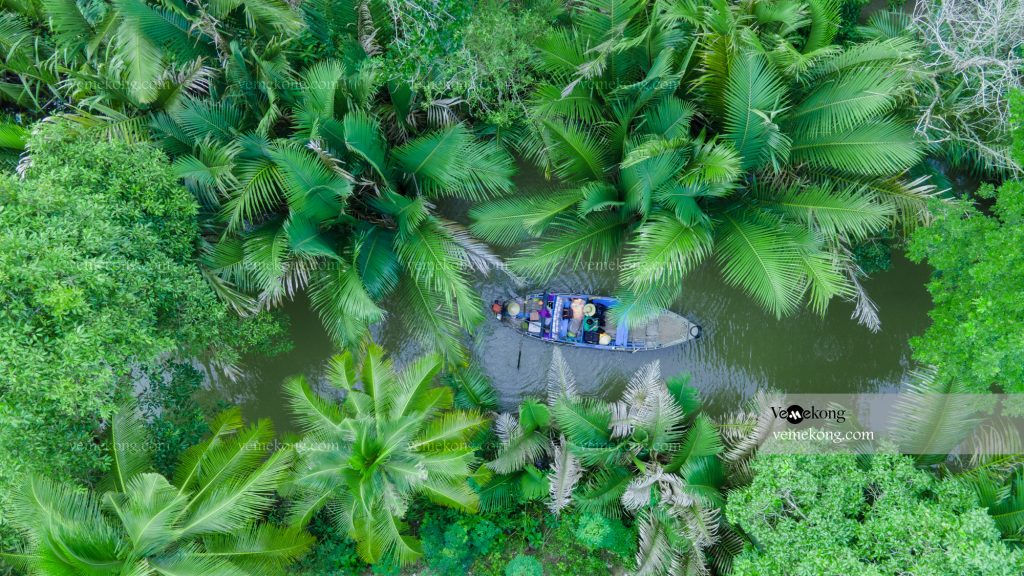 Learn a little Vietnamese
Sure, you can get by with just speaking English, but trying to speak the local language opens you up to much more polite & meaningful interactions with people. Even if you are not perfect or you make a mistake, your effort is appreciated. At a bare minimum: Hello = xin chao (sin chow), yes = dạ vâng, no = không (khom), thank you = cám ơn (kahm uhn), I'm sorry = tôi xin lỗi (toy sin loy), no problem/you're welcome = không có gì (khong koh zi), goodbye = tạm biệt (tarm byeet), I'm vegetarian = tôi ăn chay (toy an chayh), How much? = bao nhiêu? (baow nyew), spicy/hot (cay), Oh My God (ôi..choy…oi…).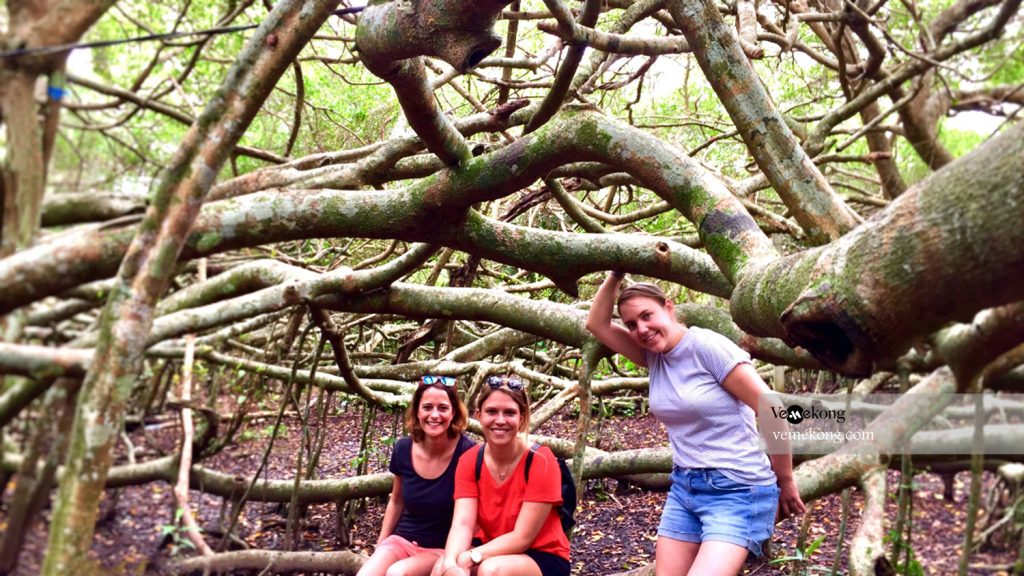 What we liked
We really liked the floating markets and saw locals trimming the fresh pineapple for us, then had the cycling ride in the untouched villages and along canals by vemekong.com. OMG this exploration was so much wonderful and fun with 2 wheels and a fantastic local lunch. The chill out romantic sampan 247 for watching the sunset on Mekong river was a wow afternoon. Green green and evergreen canal in the forest too.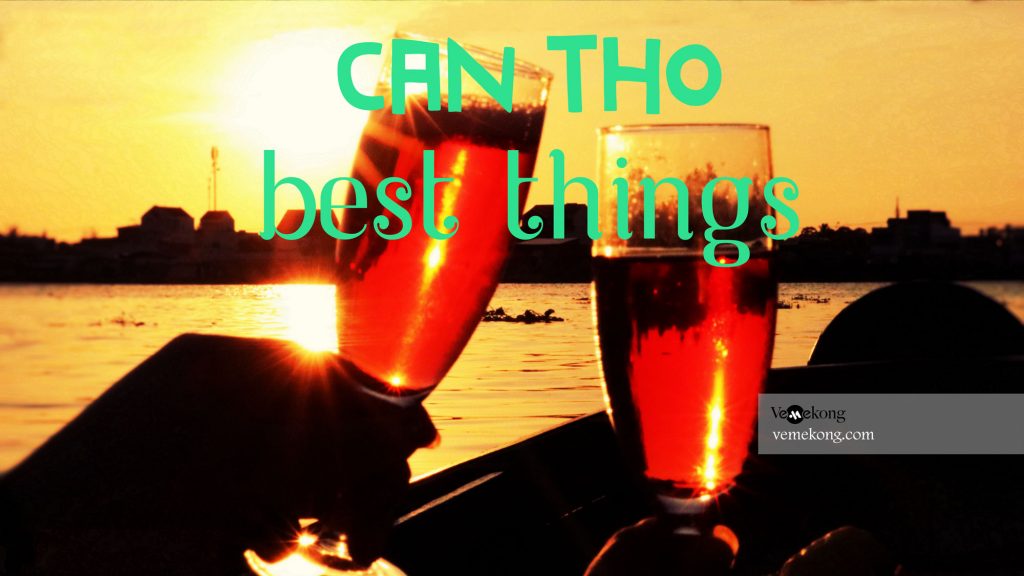 What we didn't like
Not many river restaurants to eat, and not many local shops to "look, love & buy", even not many Can Tho's secrets to explore, just okie rooftop bar (but we got the romantic sampan 247 for the sunset) and hard to find more things to do in Can Tho beside the Can Tho wildlife and forest. The transportation from Can Tho to Saigon, Rach Gia, Chau Doc is easy, but it so hard to use the local bus for other places like: Soc Trang, Ben Tre, Sadec, Vinh Long.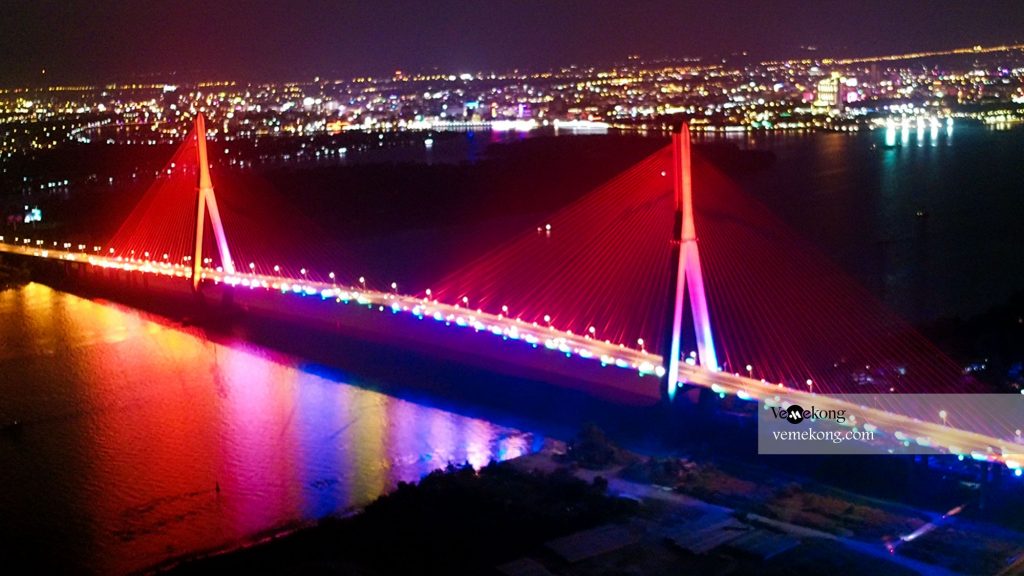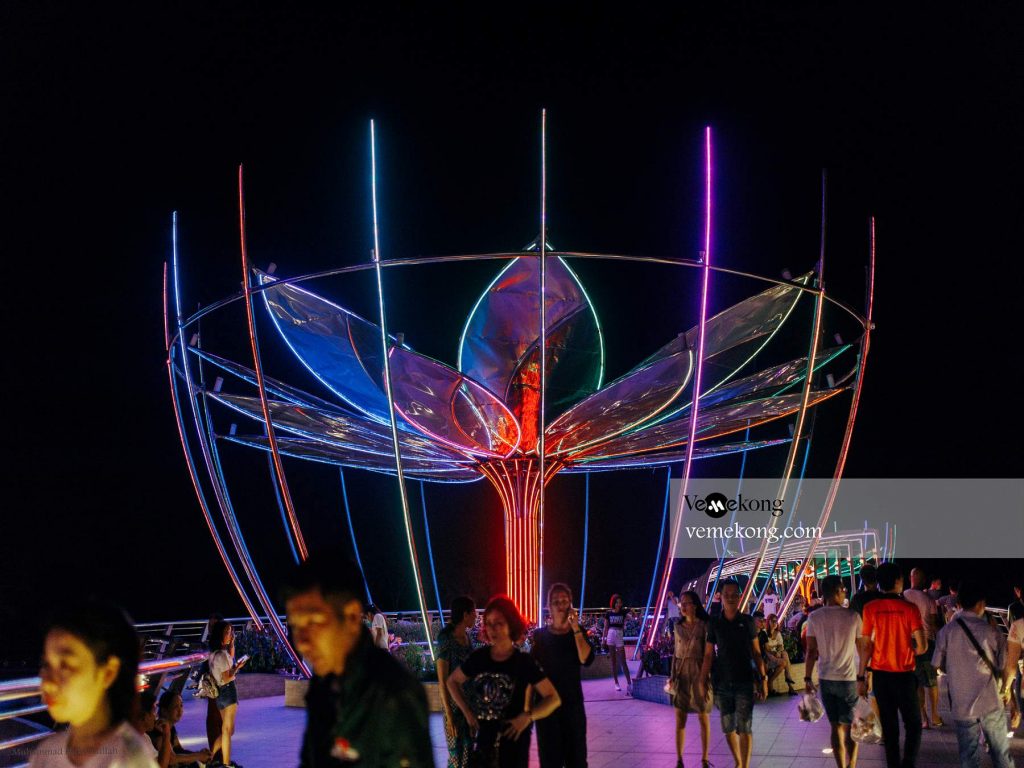 Can Tho tours & activities for Expats
Unlock Can Tho's secrets, landmarks and spots that you'd be mad to miss, even if you're a long-stay expat. 1. Cai Rang loating market; 2. Authentic Phong Dien loating market; 3. Make a cycling ride of your life along the Mekong canals and hidden villages; 4. May tropical fruit garden in the raining seasons; 5. Get lost and watch the golden sunset/sunrise with the green/yellow paddy rice fields; 6. Can Tho sampan ride; and so much more with wildlife and forest and trekking; 7. Can Tho exellent cuisines and secrets; 8. Can Tho Night Market; 9. Can Tho walking bridge; 10. Can Tho old market; 11. Can Tho museum; 12. Ong pagoda; 13. Binh Thuy ancient house (The house was famously used in the 1992 movie "L'Amant" ("The Lover") based on the novel of the same name by French author Marguerite Duras, directed by Jean Jacques Annaud); 14. Organic cacao farm; 15. Ba Bo flower village; 16. Can Tho Giant Ficus Tree – Secret VC base; 17. Can Tho rice noodle factory – the traditional one; 18. Can Tho sky bar and local pubs; 19. Ninh Kieu pier; 20. Can Tho Antique & Unique coffee shop and updating more and contact Mr Thomas if you need any advise and Can Tho local guide via WhatsApp/Zalo +84939888559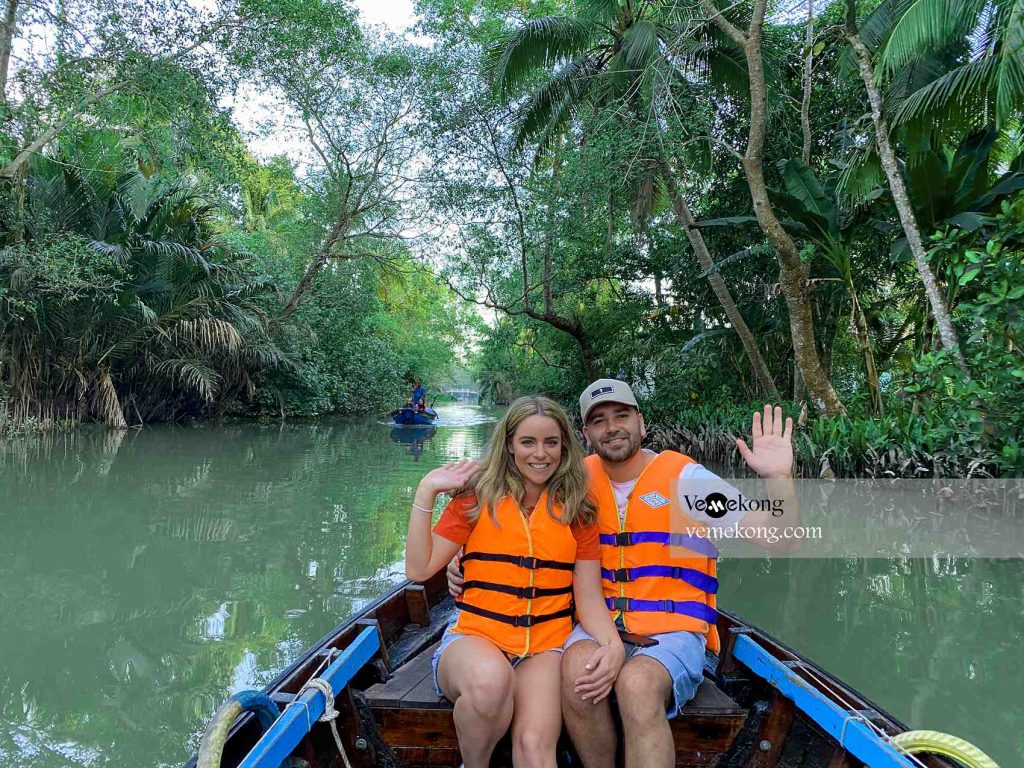 Pro tips:
Bring your hat, sunglasses, and sunblock, scarf to wear when visiting temples, pagodas, and the cathedral.
If you plan to spend a night in ecotourism areas, bring mosquito repellent cream.
When visiting the floating market or doing any river tours, choose reputable providers and boats equipped with lifebuoys and jackets. Safety is a priority!
Can Tho is magnificent itself, but if you have enough time, don't forget to put other Mekong Delta places onto your bucket lists such as Chau Doc, Sadec, and Soc Trang…
Bring the raincoat if you travel to Can Tho from August to October, as Can Tho and Mekong Delta always look fantastic in the full rain and full sun.
Hopefully, the above tips will help you to come up with a great plan for your adventure in Can Tho City. Have a safe trip!
"Sleep less, travel more, respect more" – Thomas Vietnam and Thank You!!