Can Tho Prison – Official Can Tho Visitor Guide
Can Tho Grand prison is an important historical site to visit in the city. It is one piece of the evidence of war crimes of French colonists after their aggressive war in Vietnam.
By Thomas Vietnam at vemekong.com | Official Can Tho Visitor Guide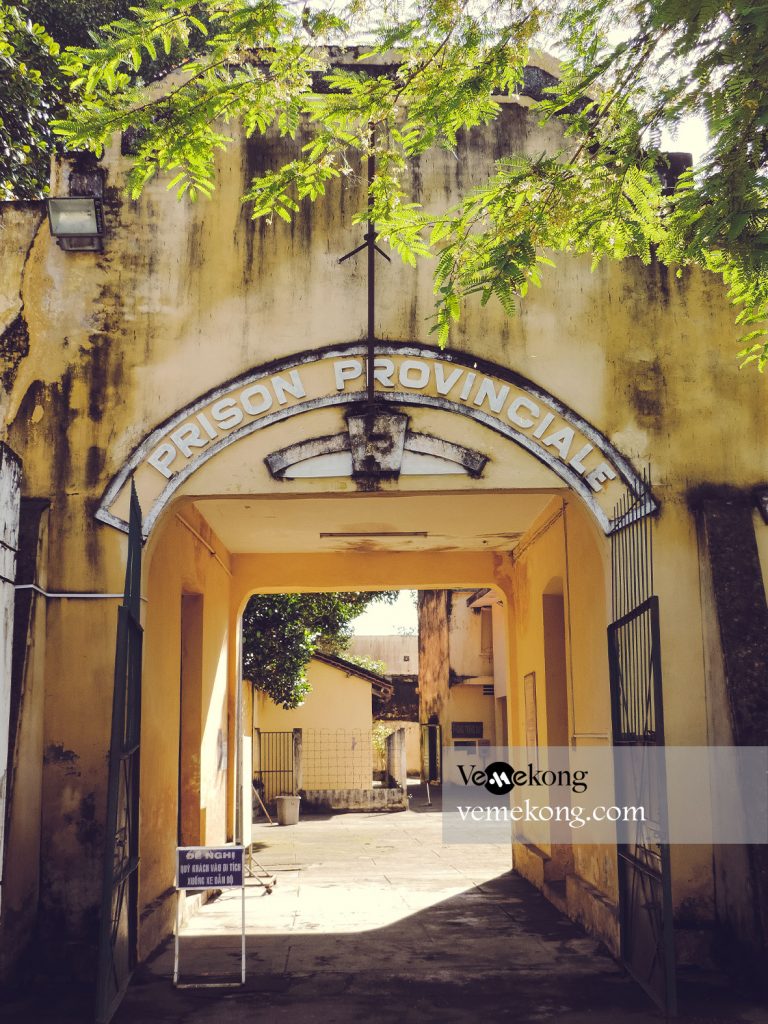 1. Better to Know as a Tourist
Ticket: Free
Spend-time: Half an hour (approx.)
Hours: From Mon to Fri from 8 am to 11 am and 2 pm to 5 pm
Food:
Shop:
Parking lot: Yes
Blog: https://vemekong.com/can-tho-prison/
Address: 8 Ngo Gia Tu street, Ninh Kieu District, Can Tho City.
Nearby attractions and hidden gems: Looking for places to stop on your way to and from Can Tho prison? Or maybe you found it too crowded here? We've got some ideas! Check out our list: Ong pagoda (5 minutes away), Munirangsyaram pagoda (10 minutes away), Can Tho museum (15 minutes away), Tarot museum (15 minutes away).
2. Travel guide to Can Tho Prison
Can Tho Grand prison is an important historical site to visit in the city. It was initially built by the French colonists from 1878 to 1886 but then was used by the South Vietnamese and Americans during the Vietnam War, as a part of colonization to hold all those Vietnamese revolutionaries and citizens who dissented against the regime. Vietnamese dissenters and revolutionaries were held in cruel conditions, tortured and executed within the walls. The prison has 21 large and small rooms divided into two ranges: female prisoners and male prisoners, and some special rooms to detain dangerous prisoners, a church, pagoda, a house for the supervisor, and a kitchen. The mannequins depict certain scenes of what it was like in the prison when it was used, and they are quite eerie.
It is one piece of the evidence of war crimes of French colonists after their aggressive war in Vietnam. Through anti-French and anti-American resistance war periods, the colonists and imperialists used this prison to confine VC (Viet Cong) and people who were patriotic and fought against wars with horrible methods. If you visit there in a group, the local on-site guide will present more detail about the wars and the dead because of wars.
3. Pro Tips
If you plan to extend your travel to Can Tho homestay, do not forget to bring mosquito repellent cream.
Visit Can Tho or do any customized tours, please choose reputable providers with boat trips equipped with lifebuoys, jackets, motorcycle and cycling tours with the helmets and. Safety is a priority! Choose Can Tho responsible tours which help you give back while traveling. It's a cliché, but it's true.
Can Tho food & drink guide ranges from street food, authentic, fancy to fusion foods. As a tropical land of many fresh vegetables and homegrown gardens, which always make Can Tho cuisines fresh, close to nature and very traditional. If you are a food lover, don't hesitate to put other bites onto your food lists such as Cong cake in Can Tho, Ut Dzach Fine Rice Vermicelli…
Bring your hat, sunglasses, and sunblock, scarf to wear when visiting temples, pagodas, and the cathedral.
Bring the raincoat if you're planning a trip to Can Tho in the rainy season, as Can Tho always looks fantastic in the full rain and full sun.
Can Tho tourist attractions are magnificent itself, but if you have enough time, don't forget to put other places onto your bucket lists such as Can Tho Wildlife & Forest, Binh Thuy Ancient House, Organic Cacao farm, Can Tho Floating Markets, Can Tho Small Canals & Sampan Ride, Can Tho Fruit Garden, Can Tho Paddy Rice Fields, Can Tho Giant Ficus Tree – Secret VC base, Can Tho Rice Noodle Factory, Cai Rang floating market, Can Tho Old Market, Phong Dien floating market, Truc Lam Phuong Nam Zen Monastery, Can Tho to Con Dao – Express boat, Son Islet – Community-based Tourism…
Hopefully, the above tips will help you to come up with a great plan for your adventure in Can Tho, Mekong Delta, Vietnam. Have a safe trip!
"Sleep less, travel more, respect more" – Thomas Vietnam – Local travel expert.
Thank you