Can Tho Beach – Official Can Tho Visitor Guide
Can Tho Beach (Bien Can Tho) is the man-made beach opened in Can Tho on the Mekong river's bank – the local beach. Don't get us wrong, Can Tho beach will not challenge places like Phu Quoc, but it is still a nice place to visit.
By Thomas Vietnam at vemekong.com | Official Can Tho Visitor Guide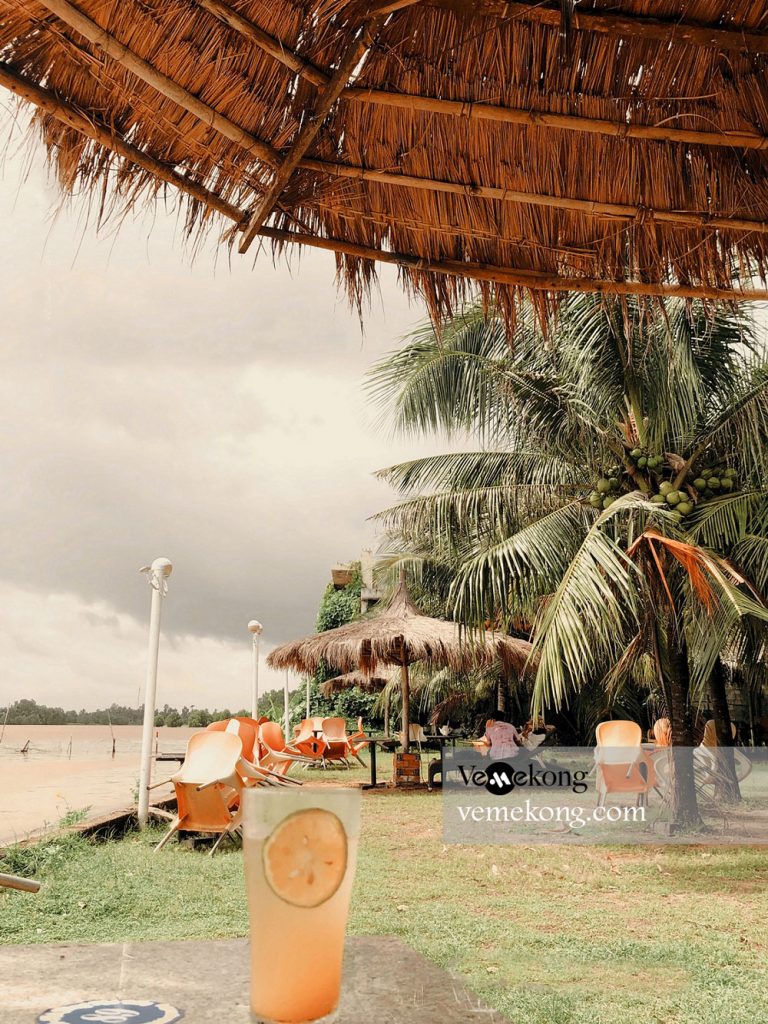 1. Better to Know as a Tourist
Ticket: Free
Spend-time: An hour (approx.)
Hours: Dawn – dust
Food: Yes
Shop: Yes
Parking lot: Yes
Blog: https://vemekong.com/can-tho-beach/
Address: Cai Khe Ward, Ninh Kieu District, Can Tho City.
Nearby attractions and hidden gems: Looking for places to stop on your way to and from Can Tho beach? Or maybe you found it too crowded here? We've got some ideas! Check out our list: Can Tho prison (15 minutes away), Munirangsyaram pagoda (15 minutes away), Can Tho museum (15 minutes away), Tarot museum (20 minutes away)
2. Travel guide to Can Tho Beach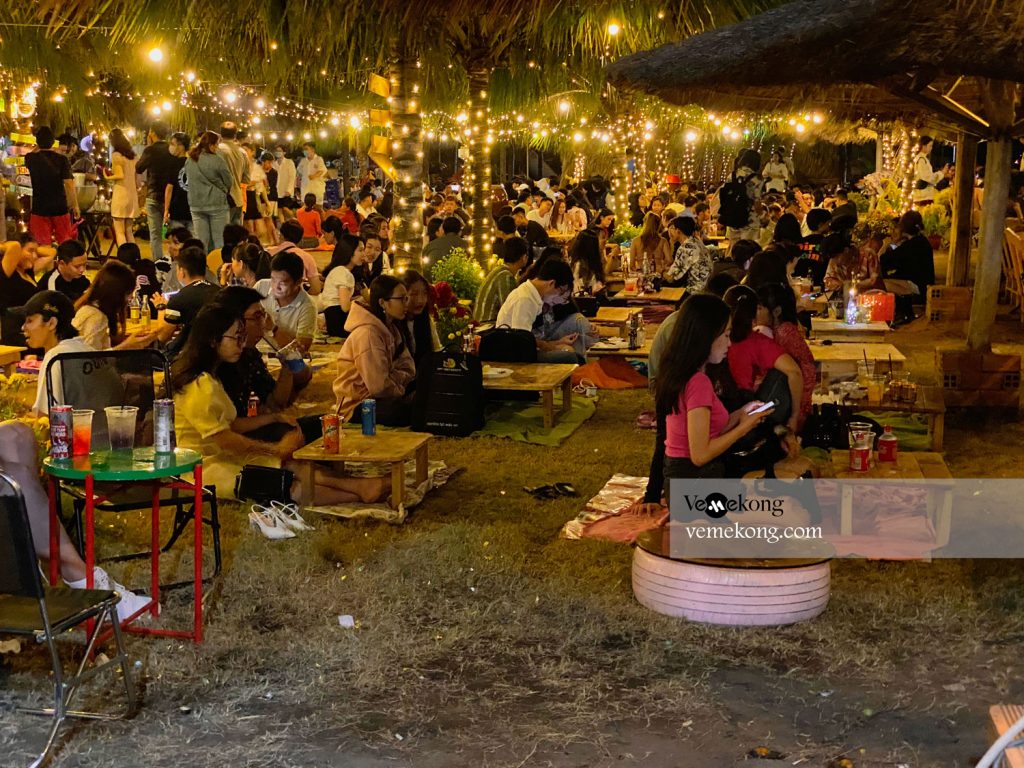 The locals clearly enjoy spending time there in the afternoon and evening, sitting in one of the cafes at the beach, enjoying the relaxed atmosphere, great views of Can Tho bridge and local boats along the Hau river or using some of the water activities like jet ski or the boat ride, while kids were playing in the freshwater. Top tip: Freshwater beach and a bit muddy, but it is fun and safe to make "a swim of your life in the magic Mekong river. Do not forget to wear a life jacket.
3. Google Maps of Can Tho Beach
Embedded slot
4. Pro Tips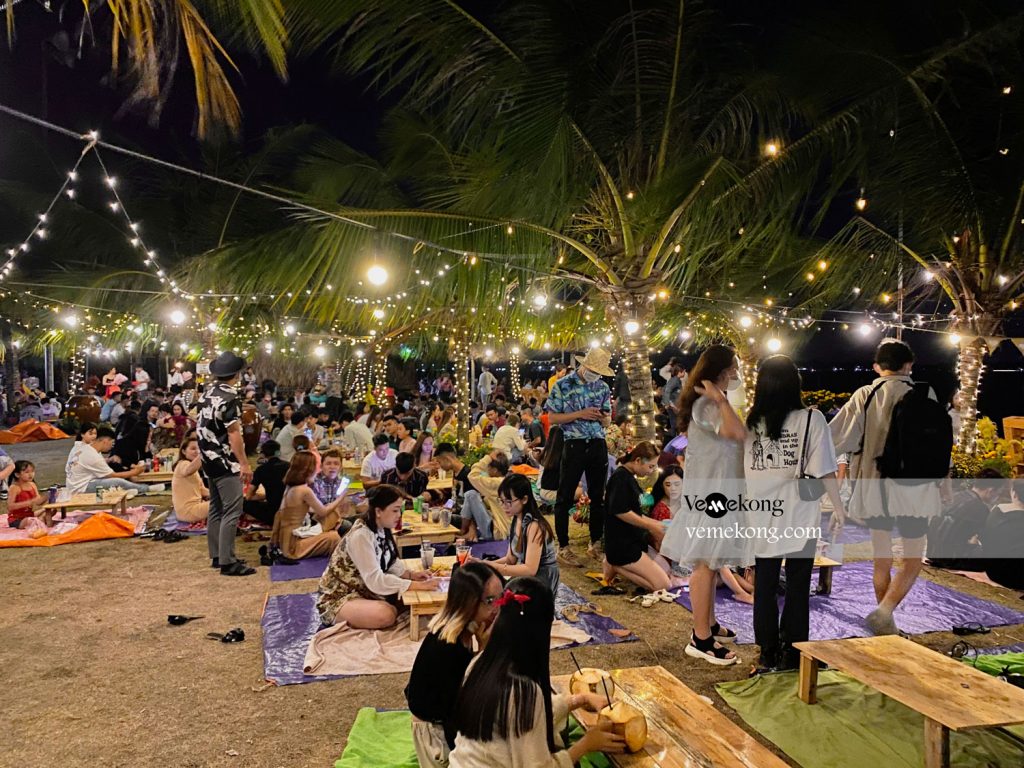 If you plan to extend your travel to Can Tho homestay, do not forget to bring mosquito repellent cream.
Visit Can Tho or do any customized tours, please choose reputable providers with boat trips equipped with lifebuoys, jackets, motorcycle and cycling tours with the helmets and. Safety is a priority! Choose Can Tho responsible tours which help you give back while traveling. It's a cliché, but it's true.
Can Tho food & drink guide ranges from street food, authentic, fancy to fusion foods. As a tropical land of many fresh vegetables and homegrown gardens, which always make Can Tho cuisines fresh, close to nature and very traditional. If you are a food lover, don't hesitate to put other bites onto your food lists such as Cong cake in Can Tho, Ut Dzach Fine Rice Vermicelli…
Bring your hat, sunglasses, and sunblock, scarf to wear when visiting temples, pagodas, and the cathedral.
Bring the raincoat if you're planning a trip to Can Tho in the rainy season, as Can Tho always looks fantastic in the full rain and full sun.
Can Tho tourist attractions are magnificent itself, but if you have enough time, don't forget to put other places onto your bucket lists such as Can Tho Wildlife & Forest, Binh Thuy Ancient House, Organic Cacao farm, Can Tho Floating Markets, Can Tho Small Canals & Sampan Ride, Can Tho Fruit Garden, Can Tho Paddy Rice Fields, Can Tho Giant Ficus Tree – Secret VC base, Can Tho Rice Noodle Factory, Cai Rang floating market, Can Tho Old Market, Phong Dien floating market, Truc Lam Phuong Nam Zen Monastery, Can Tho to Con Dao – Express boat, Son Islet – Community-based Tourism…
Hopefully, the above tips will help you to come up with a great plan for your adventure in Can Tho, Mekong Delta, Vietnam. Have a safe trip!
"Sleep less, travel more, respect more" – Thomas Vietnam – Local travel expert.
Thank you