Best Time to Visit Can Tho - Weather Advice by Month
In Can Tho, It is best visited between December and February when it is cool and dry at night, while monsoon rains saturate the place between July and November. If you don't like excessive heat, avoid March to June. Therefore, it doesn't really matter when you visit, as the Mekong Delta looks fantastic in full sun and full rain. Travel companies may list tours for the rainy period, but plan your trip dates carefully or your trip may be a washout.
By Thomas Vietnam at vemekong.com | Official Can Tho Visitor Guide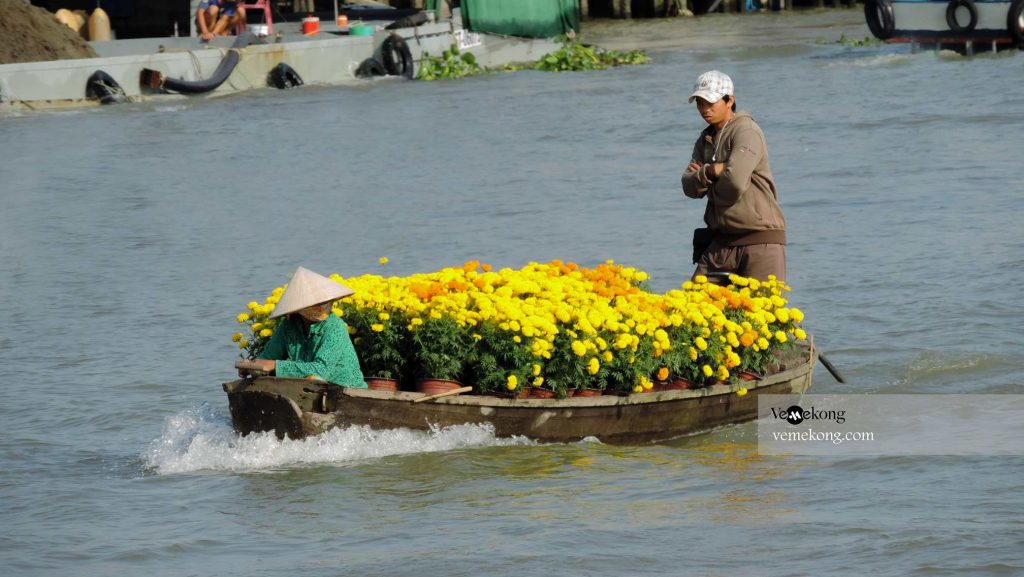 Being in southern Vietnam, Can Tho has a tropical climate and three seasons – dry, rainy and flooding. Rainy season in Can Tho lasts from May to November; dry season from December to April. There are no typhoons in Can Tho, but annual flooding. It starts from mid-August to October. The total number of sunny hours is 2,561 hours per year (source: Vietnam Institute for Building Science and Technology). Average humidity per month is 86.6%. The least humid month is March (78.3% relative humidity), and the most humid month is September (87.9%). Wind in Can Tho is usually calm. The annual average rainfall is 1,946 mm with 189 rainy days per year.
Can Tho weather December, January, February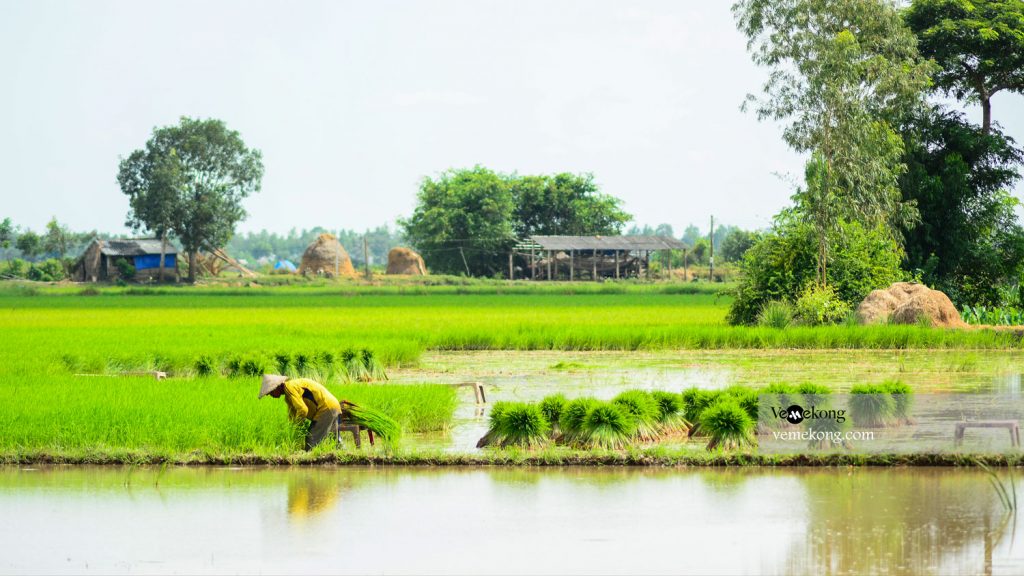 Weather is perfect this time of year in Can Tho to be enjoyable for warm weather travelers. The average high during this season is between 31°C (87.8°F) and 24°C (75.2°F). On average, it rains an insignificant amount. These times of year are the busiest with tourists. Prices for hotels and flights will be most expensive during these months, though you can save if you purchase well in advance.
Recommended things to do: Can Tho floating market & wildlife, flower village, best exploring & cycling around countryside, fruit gardens, romantic sunset 247, wildlife and nature, cruising on the green water duckweed with the natural waterways. Two weeks before Lunar New Year is super to see the villages and local life.
Can Tho weather March, April, May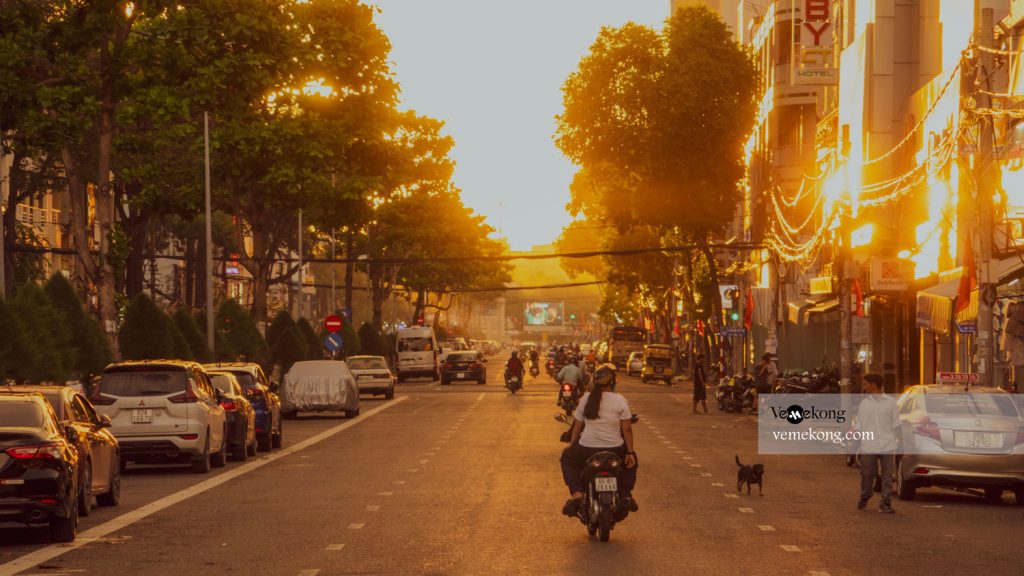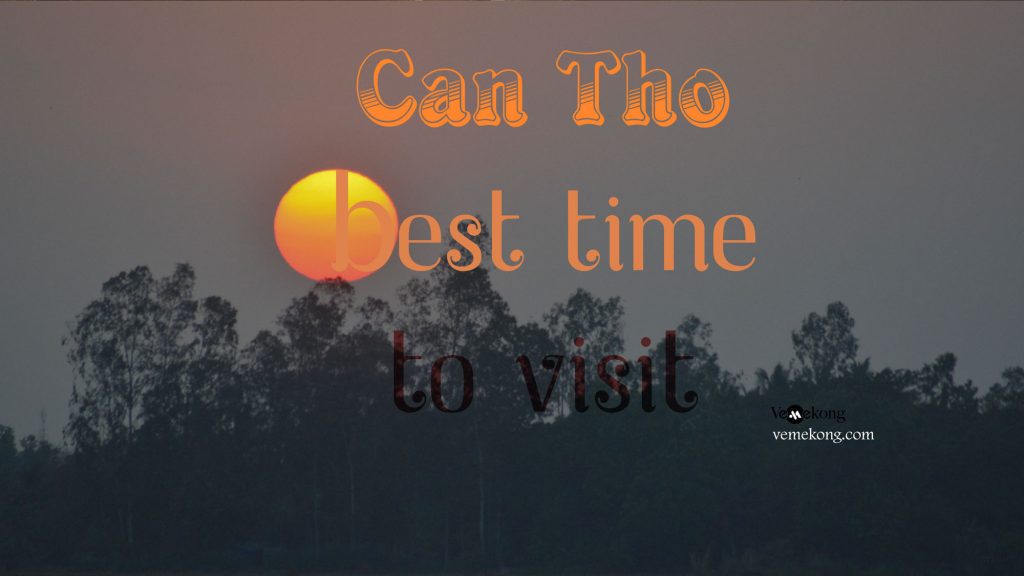 Humidity and temperatures combine to make this season feel hot. Highs range from24°C (75.2°F) to 33°C (91.4°F) with similar temperatures in the later months. Rain is rare with 0 to 3 days of significant precipitation per month. These ones are the second busiest for tourism, which makes it a good time for those looking for things to do.
Recommended things to do: Can Tho floating markets and small canals, rice fields by scooters, trekking in nature, biking & off the beaten paths, Can Tho city tour & sunset cruise.
Can Tho weather June, July, August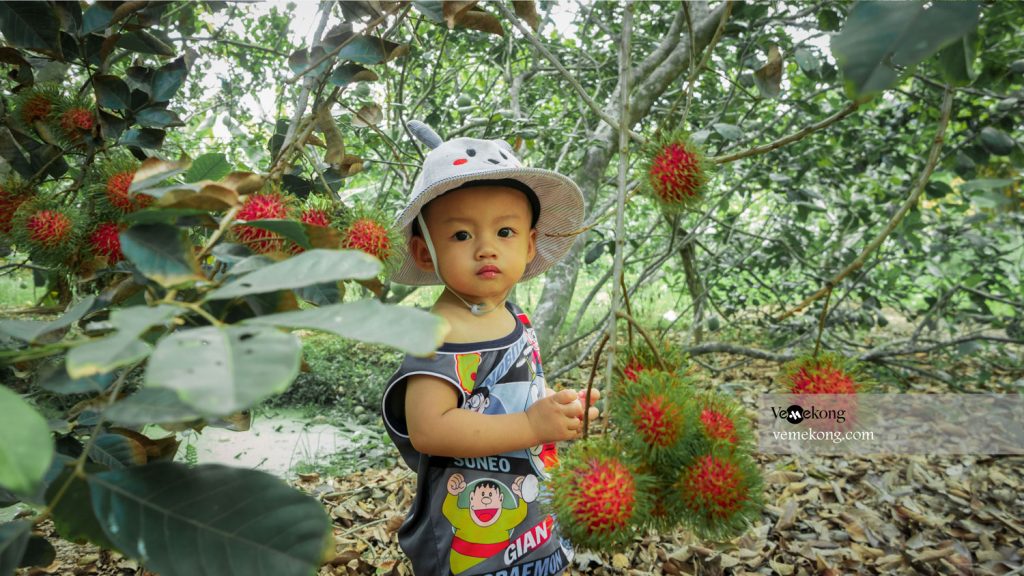 The middle-year months have very comfortable weather with high temperatures that are quite warm. Highs range from23°C (73.4°F) to 32°C (89.6°F). and These months see moderate precipitation with 3 to 5 days of precipitation per month. Tourism is the slowest during these months due to the weather, so hotels may be affordably priced.
Recommended things to do: Can Tho street food tour by scooter, Can Tho walking street food tour, best of Can Tho, Can Tho cooking class.
Can Tho weather September, October, November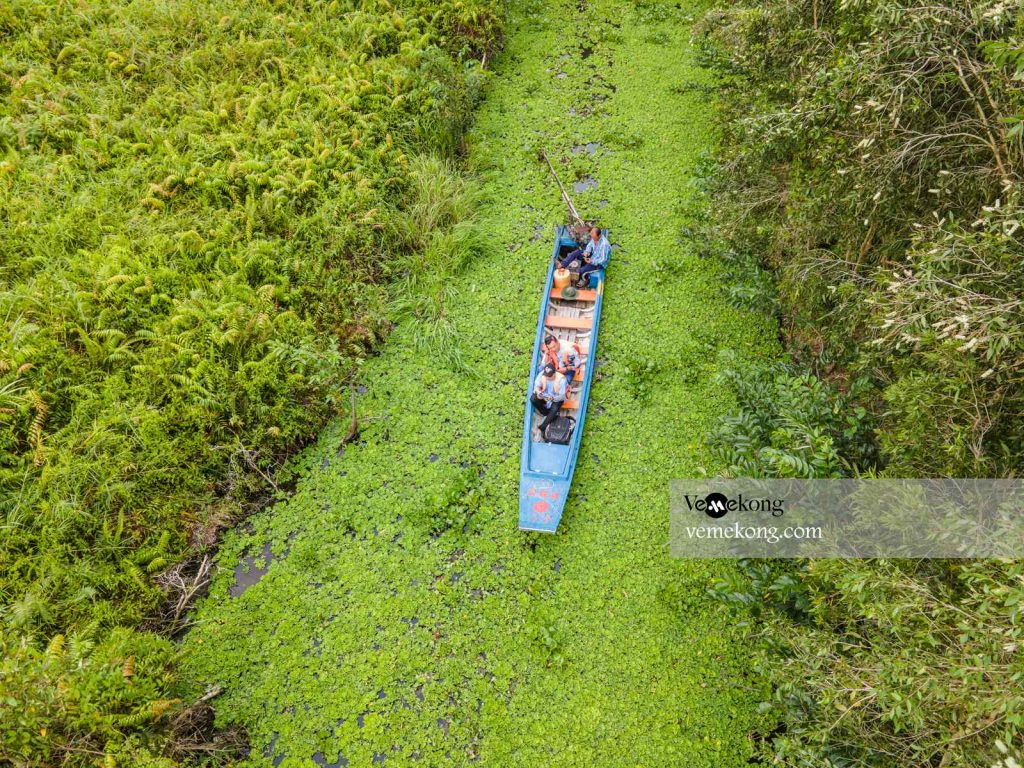 Fall daily highs range from 23°C (73.4°F) to 31°C (87.8°F), which will feel very nice given the humidity and wind. It rains a normal amount: 2 to 6 days per month. September – November is fairly slow season for tourism in Can Tho, so lodging and other accommodations may cost slightly less.
Recommended things to do: Can Tho River Tour, Can Tho wildlife tours, Can Tho unique tours, Can Tho cycling tours, Can Tho motorbike tours.
Pro Tips:
If you plan to extend your travel to Can Tho homestay, do not forget to bring mosquito repellent cream.
Visit Can Tho or do any customized tours, please choose reputable providers with boat trips equipped with lifebuoys, jackets, motorcycle and cycling tours with the helmets and. Safety is a priority! Choose Can Tho responsible tours which help you give back while traveling. It's a cliché, but it's true.
Can Tho food & drink guide ranges from street food, authentic, fancy to fusion foods. As a tropical land of many fresh vegetables and homegrown gardens, which always make Can Tho cuisines fresh, close to nature and very traditional. If you are a food lover, don't hesitate to put other bites onto your food lists such as Cong cake in Can Tho, Ut Dzach Fine Rice Vermicelli…
Bring your hat, sunglasses, and sunblock, scarf to wear when visiting temples, pagodas, and the cathedral.
Bring the raincoat if you're planning a trip to Can Tho in the rainy season, as Can Tho always looks fantastic in the full rain and full sun.
Can Tho tourist attractions are magnificent itself, but if you have enough time, don't forget to put other places onto your bucket lists such as Can Tho Wildlife & Forest, Binh Thuy Ancient House, Organic Cacao farm, Can Tho Floating Markets, Can Tho Small Canals & Sampan Ride, Can Tho Fruit Garden, Can Tho Paddy Rice Fields, Can Tho Giant Ficus Tree – Secret VC base, Can Tho Rice Noodle Factory, Cai Rang floating market, Can Tho Old Market, Phong Dien floating market, Truc Lam Phuong Nam Zen Monastery, Can Tho to Con Dao – Express boat, Son Islet – Community-based Tourism…
Hopefully, the above tips will help you to come up with a great plan for your adventure in Can Tho, Mekong Delta, Vietnam. Have a safe trip!
"Sleep less, travel more, respect more" – Thomas Vietnam – Local travel expert.
Thank you