A Guide to Bang Lang Stork Garden - Can Tho Bird Sanctuary
The Bang Lang stork sanctuary and its ecotourism becomes a "green house" for many kinds of storks, birds like white, black, gray stork…This place is just on the way from Can Tho to Chau Doc.
By Thomas Vietnam at vemekong.com | Jan 01, 2021 | Can Tho Travel Guide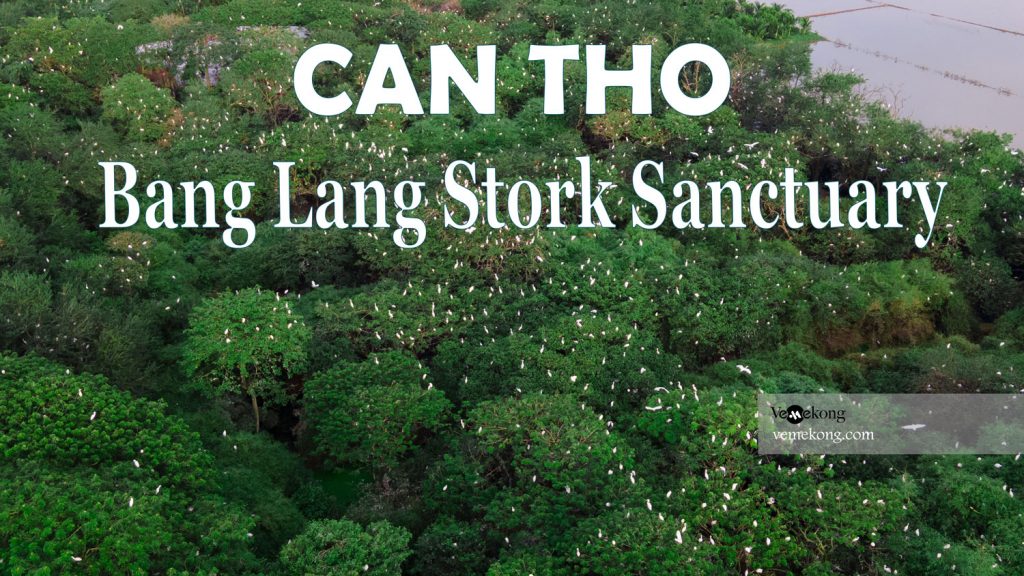 1. Mekong Delta Drone 4K Video of Bang Lang stork sanctuary
Embedded slot
2. Location and Best Time to visit Bang Lang stork sanctuary
It is in Thuan An Ward, Thot Not District, 45km from Can Tho City in the direction of the national high No. 91 towards Long Xuyen City, An Giang Province. The best time to listen to "folk stork music" is in the early morning or late afternoon. Top tip: The Mekong Delta flooding season has more foods and more birds to watch.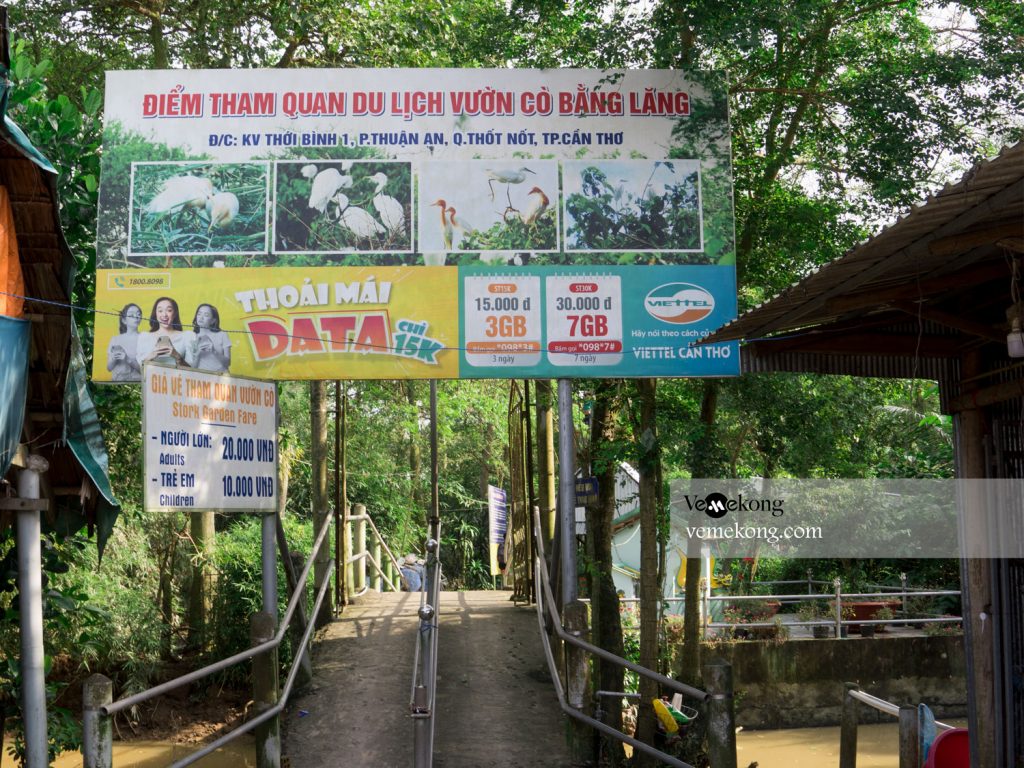 3. How to visit the The Bang Lang stork sanctuary
In the old days, tourists could go to the garden by boat or walking from the national road 91. It takes you about 30 minutes by walking, about 15' by boat. Nowadays, there is a good road for cars. So that you just follow the Google Maps to reach it. The visitors pay for the VND 20000 per ticket and can go upstairs the observatory to watch all the gardens and study daily routines of birds and beautiful nature. Top Tip: Watch out the outside slippery stairs.
Embedded slot
4. The story of The Bang Lang stork sanctuary
This is a home to over 20 species of birds, 10 species of storks with the population standing at more than 10 thousand. It is one of the largest sanctuaries in the Mekong river Delta. In the past, the stork garden was a rice farm which is surrounded with mango trees, Bang Lang trees and the shade of coconut trees. In 1983, there were about 200 storks gathered around there and settled on his field. Because the owner is a nature-loving farmer, he did not annoy them to run away by any traps or poisons. On the contrary, he wanted to protect and help all of them such as: planting a lot of bamboo trees as a warm home for them. In 1994, numerous birds and species of storks from everywhere flock more and more. Top tip: This garden is still under control by the locals.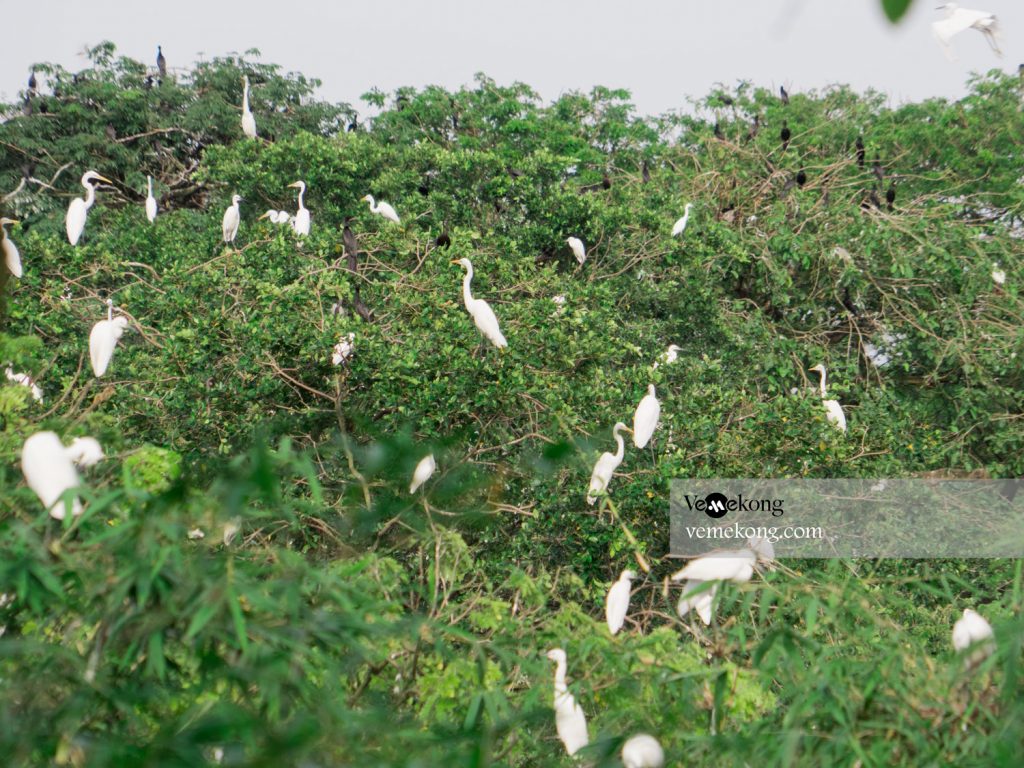 5. The Solo Travel Guide to Bang Lang Stork Sanctuary
Yeah, you can do it by yourself. Vietnamese are friendly and used to with foreigner tourists, so that you are fine to hire a scooter from Can Tho or Long Xuyen and check-in this place on your own. Top tip: There is a rattan and bamboo weaving village near by the stork garden.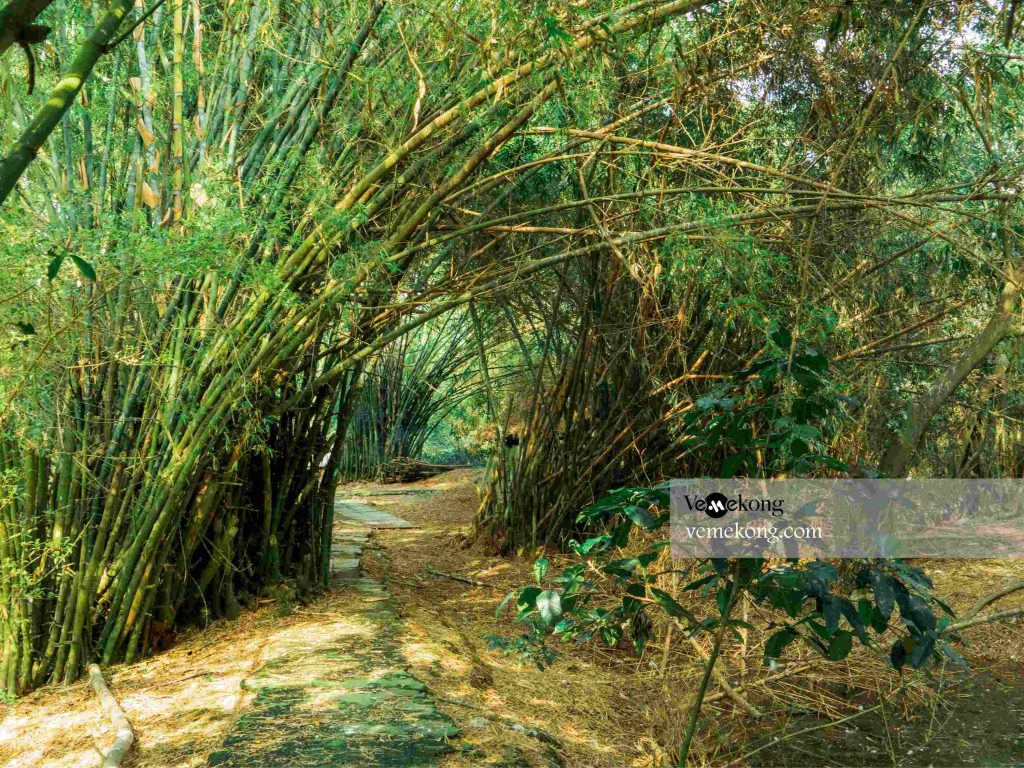 6. Responsible Travel and Advice to Do any Can Tho Wildlife and Forest Tours
It is always good to repeat "responsible travel" over and over. Can Tho wildlife and young small forest itself is facing so many challenges from chemical and human waste and modern life with high-tech. We do appreciate any of you who do respect and take good behavior about nature and wildlife and its protection. Top tip: Can Tho River Tour and Vemekong.com are some of the companies that care a lot about responsible travel and local respectation.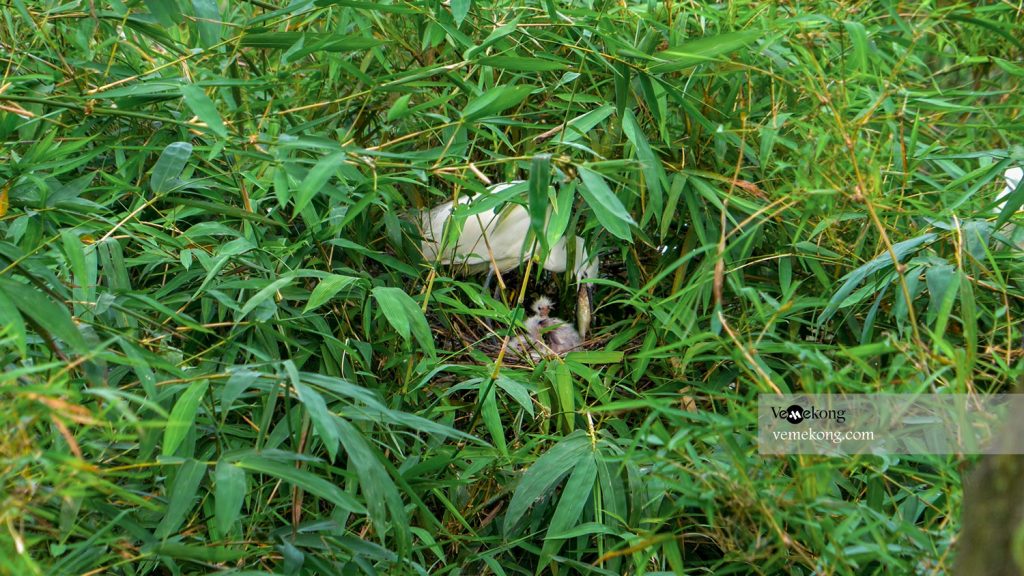 Pro tips:
Bring your hat, sunglasses, and sunblock, scarf to wear when visiting temples, pagodas, and the cathedral.
If you plan to extend your stay in the homestay, do not forget to bring mosquito repellent cream.
When visiting the Can Tho city or doing any customized tours, choose reputable providers and boats equipped with lifebuoys and jackets. Safety is a priority!
Can Tho is magnificent itself, but if you have enough time, don't forget to put other places onto your bucket lists such as Cai Rang and Phong Dien floating market, rice fields, Gian Gua heritage tree, Binh Thuy ancient house, Can Tho wildlife & forest…
Bring the raincoat if you travel to Can Tho in the rainy season, as Can Tho always looks fantastic in the full rain and full sun.
Hopefully, the above tips will help you to come up with a great plan for your adventure in Can Tho, Vietnam. Have a safe trip!
"Sleep less, travel more, respect more" – Thomas Vietnam and Thank You!!