Chau Doc Floating Village, Fish Farm & Cham Minority Village
Chau Doc in the Mekong Delta of Vietnam is an important border town to Cambodia. A daily speedboat connection on the Mekong to Phnom Penh, the capital of Cambodia, is a main part infrastructure and conducive to trade. Its diverse population is also typical of the town. Khmer, Khmer-Cambodia, Cham and Vietnamese live harmoniously here and bring different cultural aspects in their daily life. The various religions like Hinduism, Buddhism, cross and crescent also lead a peaceful coexistence here.
By Thomas Vietnam at vemekong.com | Nov 19, 2020 | An Giang Travel Guide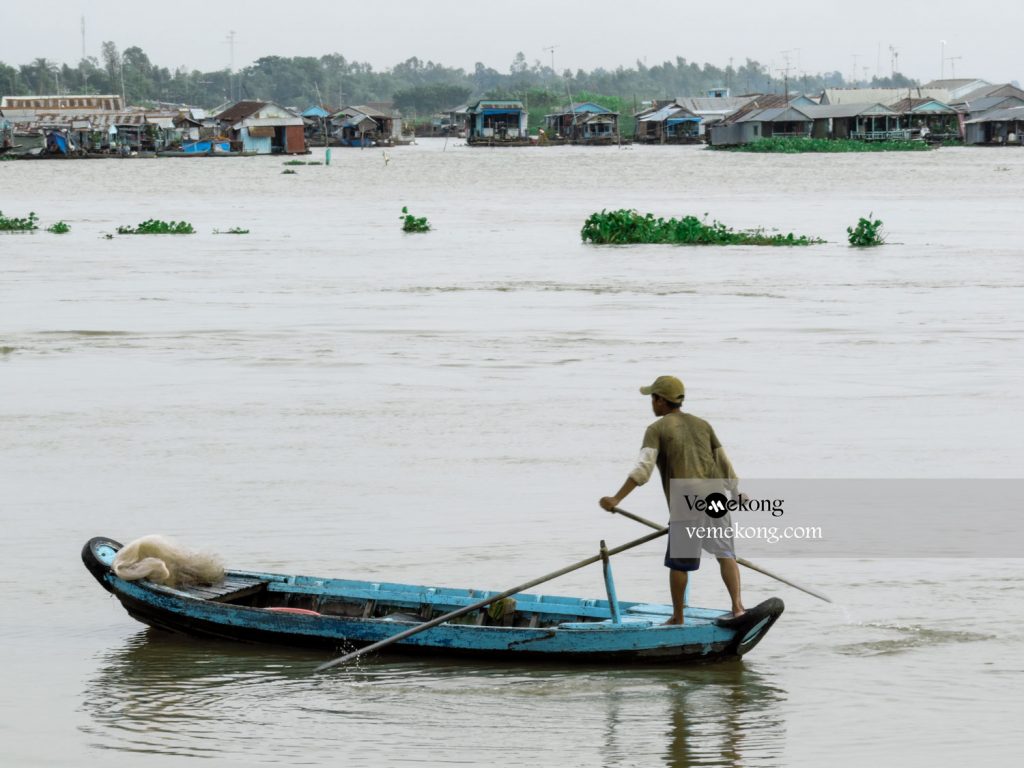 1. Amazing Drone 4K Video of Chau Doc Floating Village
Embedded slot
2. Google Maps & How to Visit Chau Doc Floating Village By Yourself
Located to the west of Chau Doc city center, about 3 kilometers of riverway in the direction of upstream Mekong River in An Phu district, Chau Doc floating village is a freshwater fish farming village formed in the 60s of the last century. Since it is a tourist spot on the river and it is necessary to take a boat. Therefore, if you want to go to Chau Doc floating village, you must go to Chau Doc junction (about 500 meters from Chau Doc Victoria hotel) or Chau Giang wharf located across Chau Doc town to rent a boat. Boat rentals will have different price levels, depending on the visiting spots and the size of your group. Generally, you can be assured that the price is relatively reasonable. Top tip: Ask the hotel to help you out! If you hire a scooter or bicycle to get around and remember to reach Con Tien bridge which is a fantastic free spot to see the floating village from above.
Embedded slot
3. What to Do & See at Chau Doc Floating Village
The simplest and best way to unlock the floating village is by taking a boat and going out to the Bassac river, a tributary of the Mekong River. You may love and smile with many locals who are taking a-rowing-sampan ferry from floating village to riversider market, teenagers and families on their own small long-tail boat for school! What a beautiful and carefree life! You can easily catch many photos of fisherman and river activities when you are cruising and exploring this hidden gem of Chau Doc. You will enter one of the floating houses through a porch. The locals will welcome you with the hospitality. They will open a flap in the ground and throw fish food from the bag standing next to it into the water under the house. Immediately a chaotic hustle and bustle start when the fish jump after the food. All the houses have nets underneath to breed fish, most of it Pangasius and Tilapia. Vietnam exports more than 1,42 million tons in 2018. The largest part is artificially bred here under the houses. It now contributes more to the yield than the naturally captured fish. Top tip: Interact with the locals to understand the process of raising fish in the river, join hands with them to feed the fish!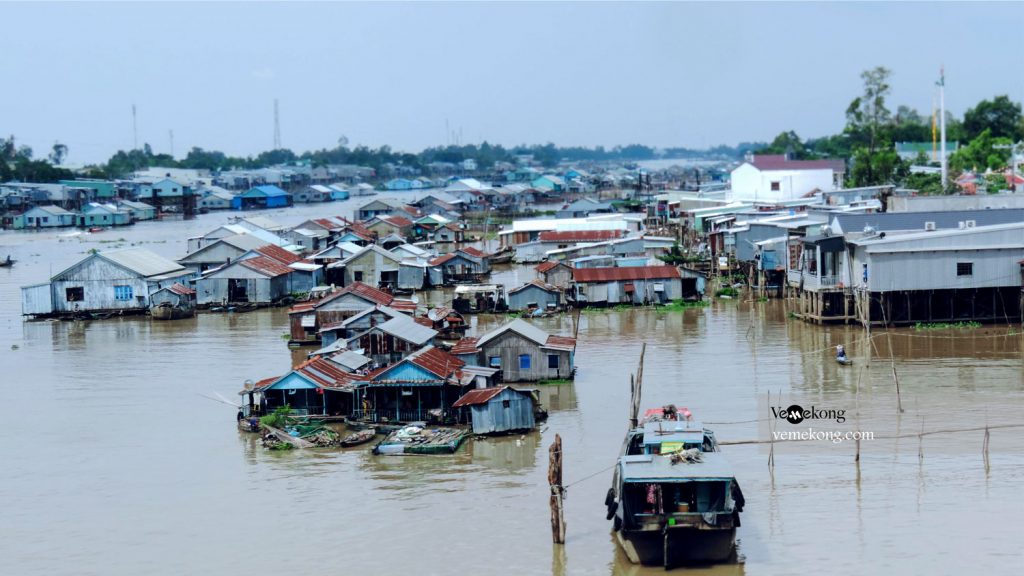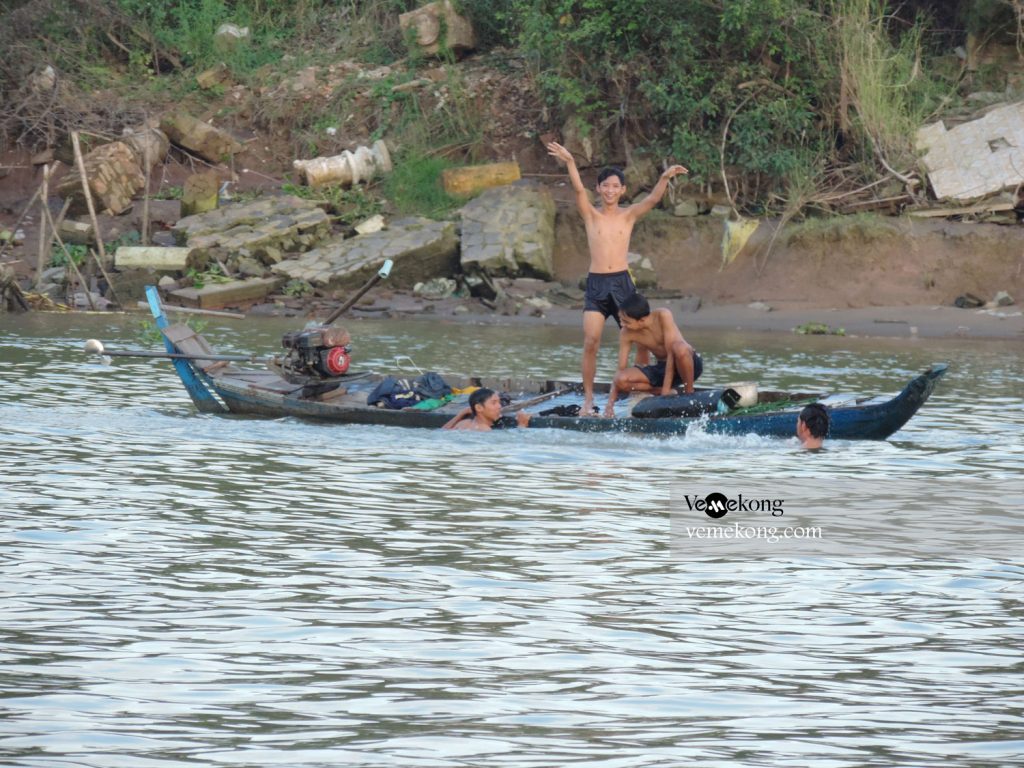 4. Incredible Tips for Photography and Discovery
We believe that photos can tell more than a thousand words! To have amazing shots, you firstly take an early boat trip, that is the school and market-go time and life time! Absolutely, the fisherman and fishing net and row sampan ferry is much busier in the morning as well. Feeding time for fish is also in the morning. But the afternoon is great for golden hour and Mekong River reflection. Top tip: Better to do so at the dawn, because you will have beautiful powerful Mekong sunrise photos on the way to Chau Doc Floating Market before the floating village.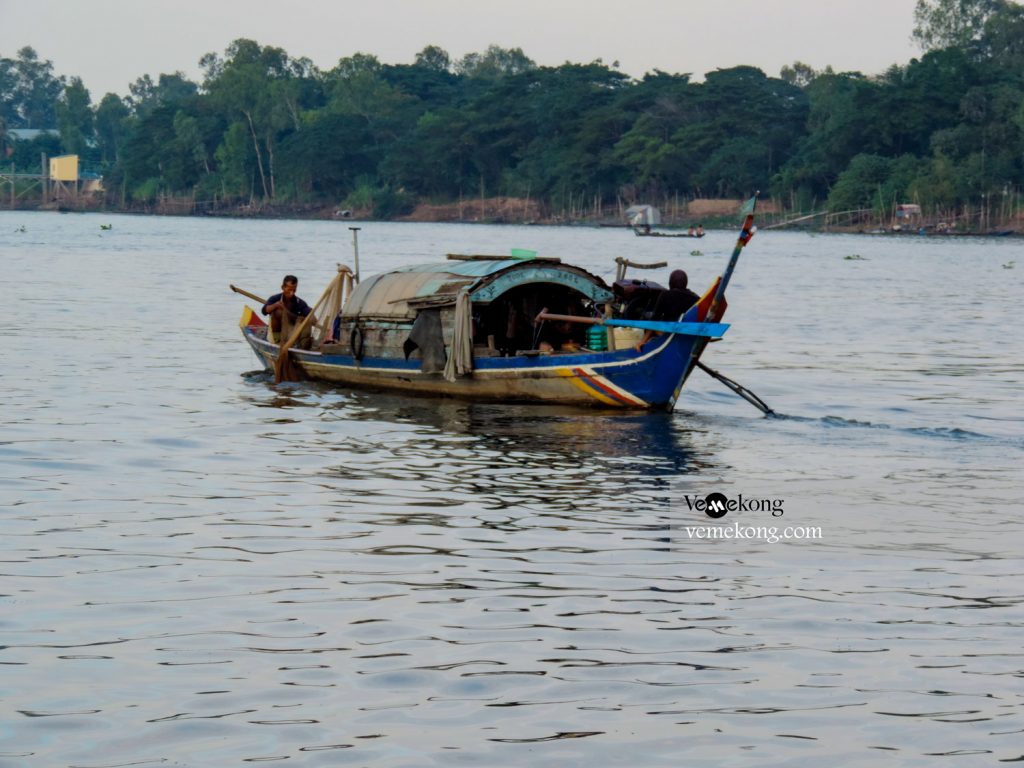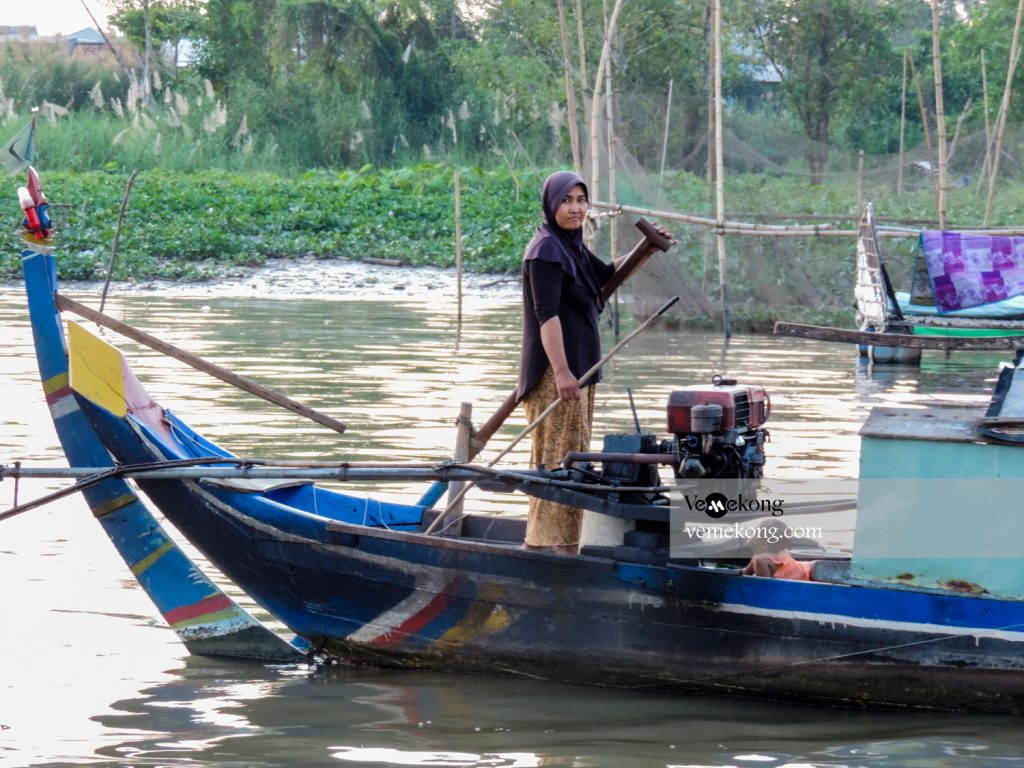 5. How Many Ways to Visit Cham Minority Village?
You can visit Cham village (Chau Giang and Chau Phong, the two famous Cham Muslim villages) by boat or by car, taking a boat is a priority choice. Just after the floating village, the boatman drives a little further and enters a village of the Cham via an adventurous wooden bridge. Many of the Cham people settled here. Their houses stand on high stilts, where you can see the high-water marks. Today, the Cham are Muslims and mainly earn their living by weaving and textile trade. You can see one of these looms in the very local factory. Top tip: Their products may be meaningful souvenirs for your trip. Don't forget a visit to their mosques if you have time.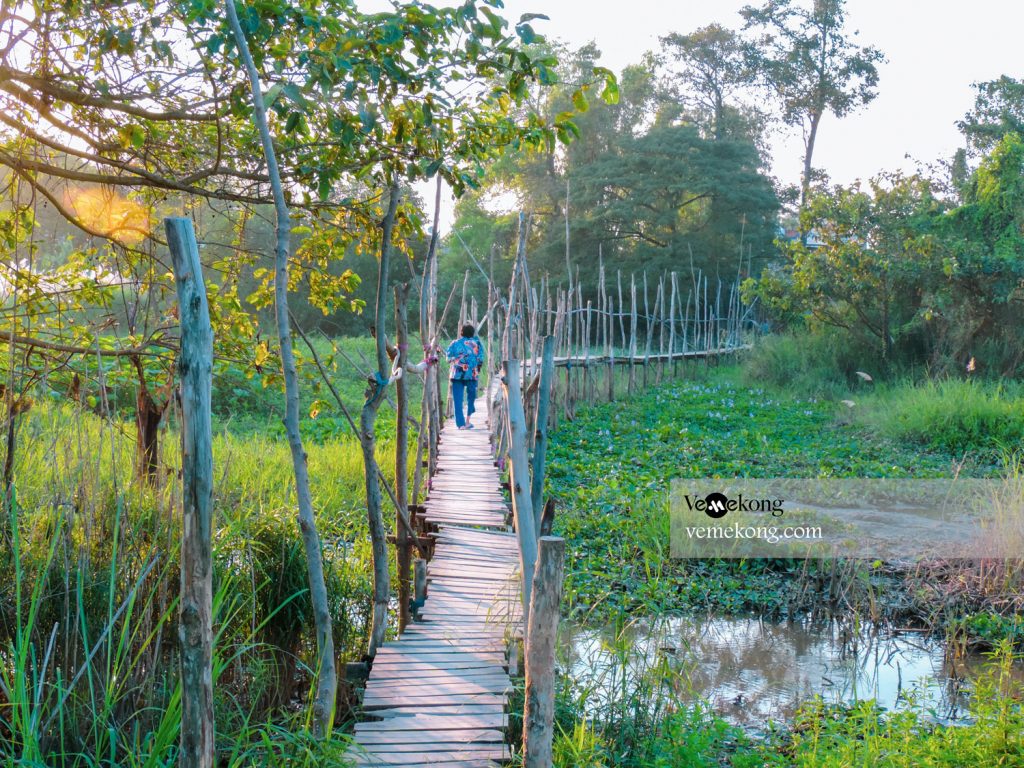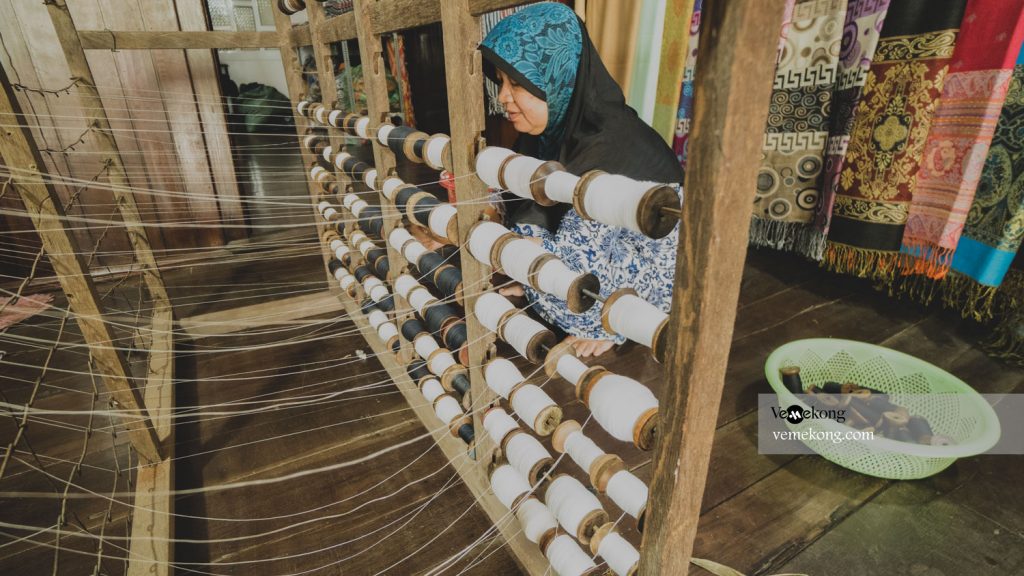 6. Best of Best idea with Chau Doc Floating Market Tour
Depend on how much time you have. If you did not make your trip to Can Tho floating market (Cai Rang one), after arriving from Cambodia, the from Chau Doc to Saigon. If so, Chau Doc floating market should be added to your wishlist. Yes, do all of this in one trip at the dawn! Make sure you get up and depart the boat for the floating market at 5-5:30am, before the sunrise is fine! Top tip: Staying in a walking distance hotel in Chau Doc town, riverside hotels which are so convenient get on and off the boat as well.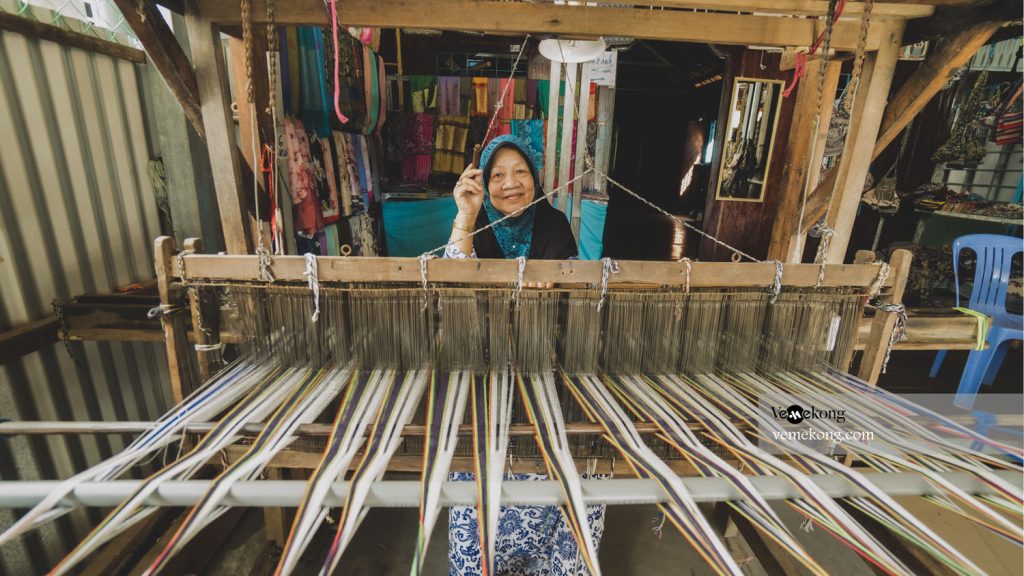 7. Chau Doc Floating Restaurant, Riverside Pubs
Chau Doc town is pretty small and about 20 minutes walking to explore the riverside where you may be interested in some floating restaurants from Sunrise, Victoria, Con Tien, Be Noi floating restaurant…Top tip: Take your own insect repellent if you want to have food or drink at the local riverside. We recommend you having food near or in your hotel. Set up the alarm or hotel morning call for your early trip if needed.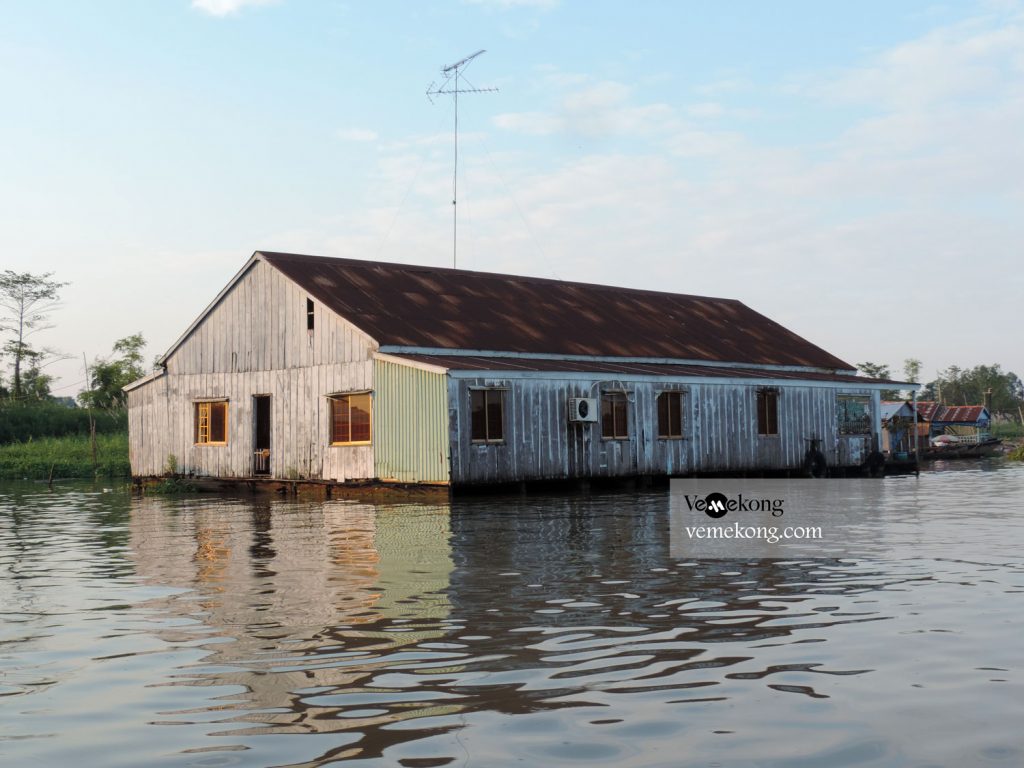 8. Chau Doc Riverside hotels facing the Floating Village
Yes! There are some good hotels in Chau Doc town and some riverside ones. Top tip: Chau Doc Victoria Riverside colonial style hotel gives a sweet sleep.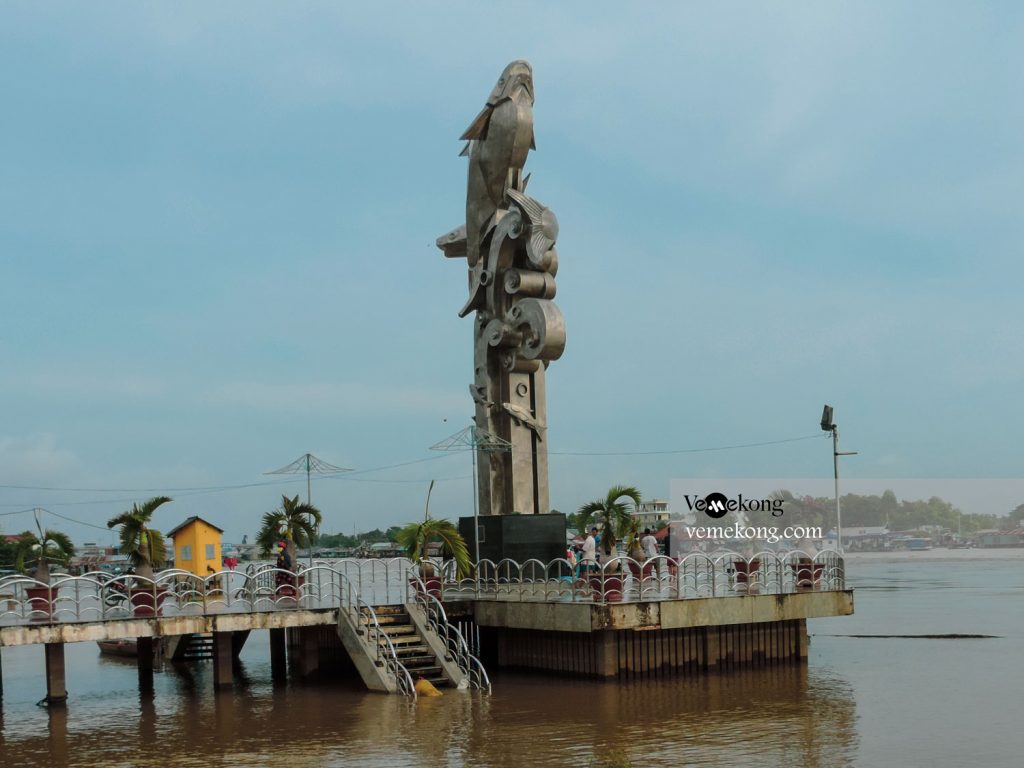 9. You will See the Same Floating Village with the Speed Boat uptream to Phnompenh Cambodia
Yes! But the speedboat is a speed viewing tour though. Nothing to compare with the tourist boat and many stops as well! Top tip: Take a window seat or find somewhere at the back for more opening spaces and views (too fast for photos), but it is near the engine noise.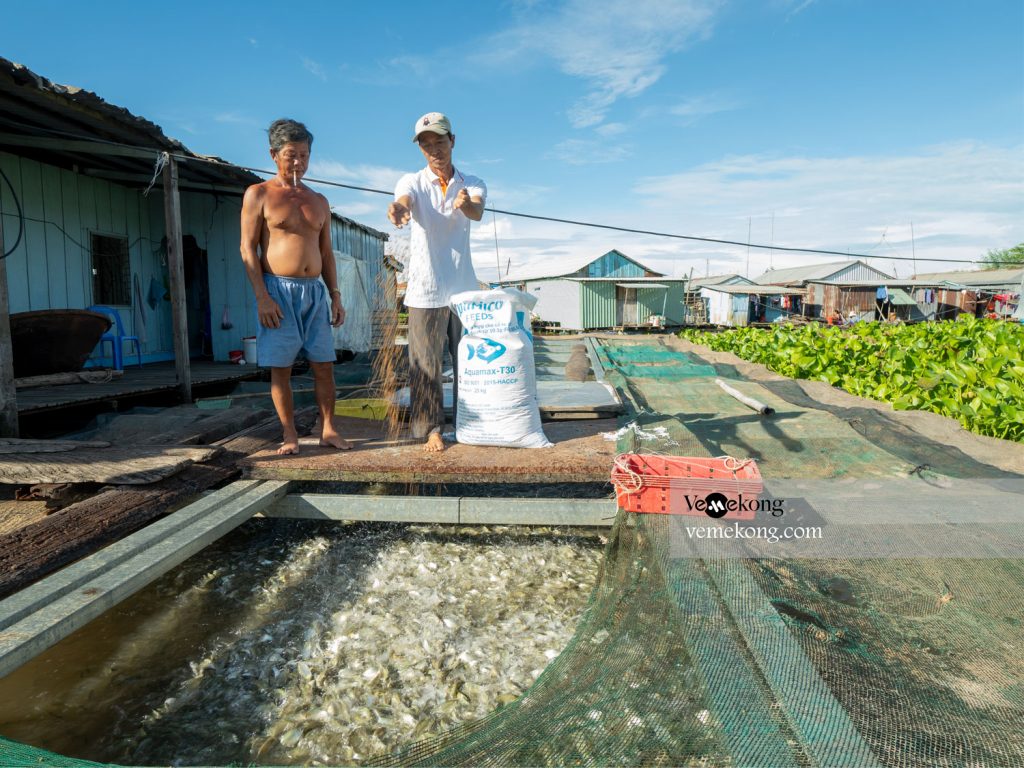 10. Chau Doc Floating Village and its Challenges Now and Then
Chau Doc floating village was established in the 1960s and where to raise fresh fish. At the beginning, there were a few floating areas for raising fish. From the 1970s until 2005, the number of floating farms had grown more and more increasingly and been the fundamental point in An Giang's economy. The most remarkable time of the village was from 1990 to 2005; the yield of fish was about 20,000 tons per year by that time. Nevertheless, the climate change, the hydro power plants, the high-tide flooding and water pollution on the Mekong River has badly affected the river life and the raising of fish in the village and the yield has been very unstable. That's why the village is no longer full of floating farms. Top tip: Visit and find your own reasons to admire the optimistic life and their love for the magic mighty river.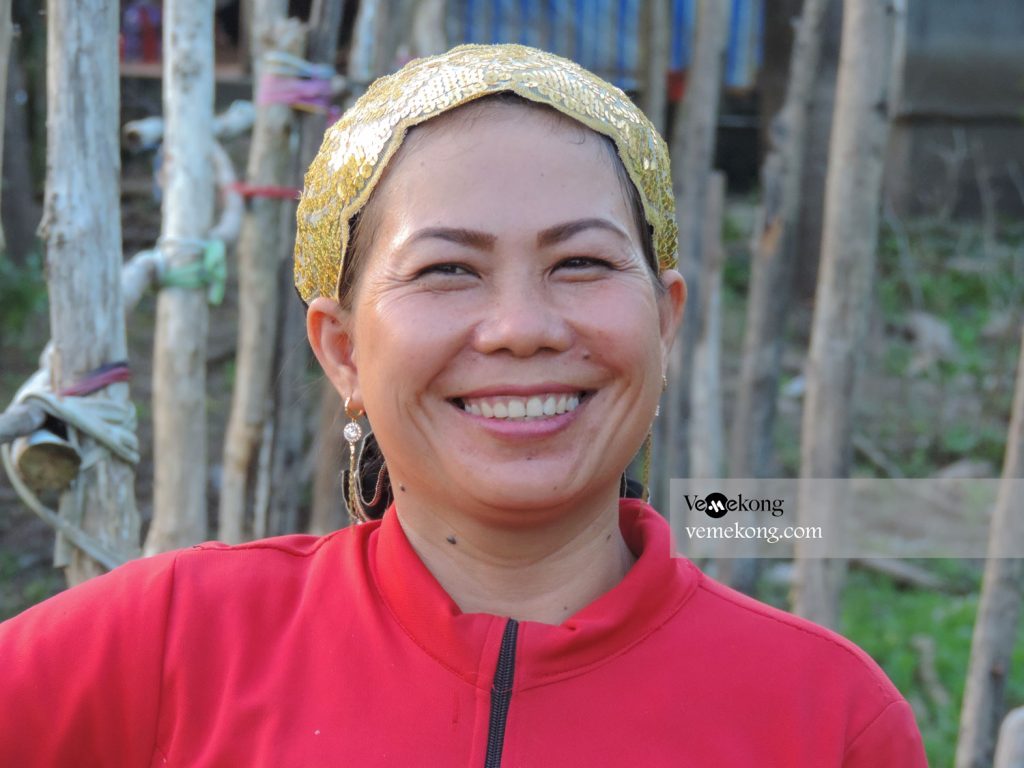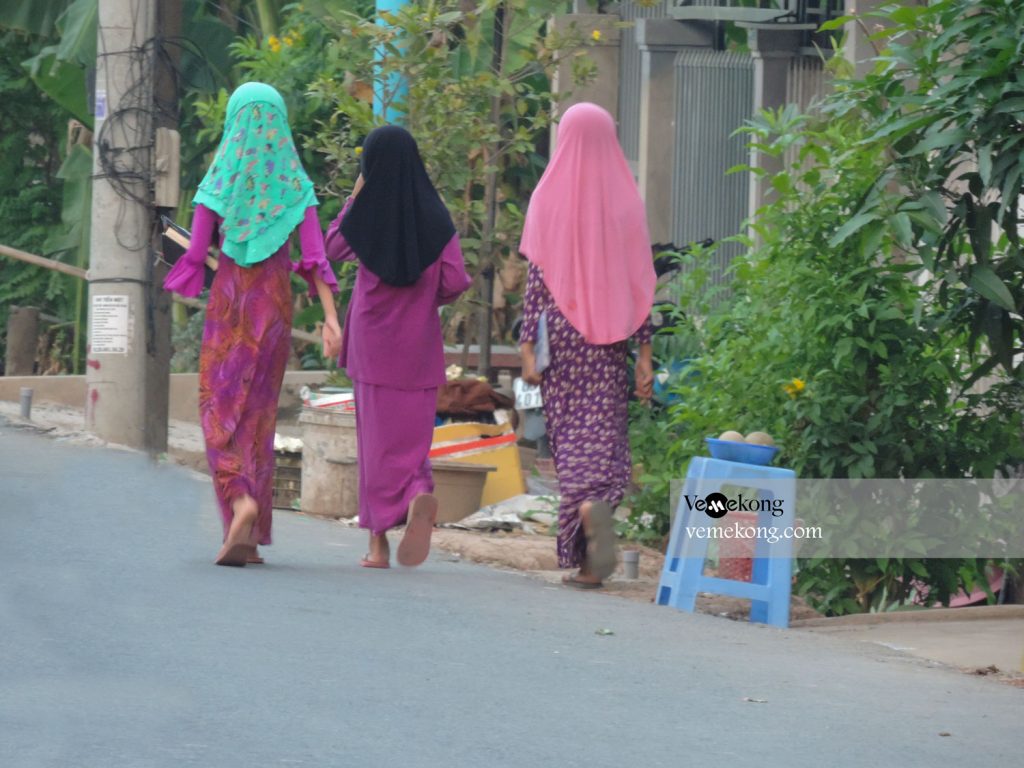 11. Pro tips:
Bring your hat, sunglasses, and sunblock.
If you plan to spend dinner in the local zone, bring mosquito repellent cream.
When visiting the Chau Doc floating village and floating market or doing any customized tours, choose reputable providers and boats equipped with lifebuoys and jackets. Safety is a priority!
Chau Doc is magnificent itself, but if you have enough time, don't forget to put other places onto your bucket lists such as Chau Doc biking tours, rice fields, flooding fields, sugar palm fields, small ethnic groups villages, Xu lady temple and trekking the Sam mountain…
Bring the raincoat if you travel to Chau Doc in the rainy season, as Chau Doc always looks fantastic in the full rain and full sun.
Hopefully, the above tips will help you to come up with a great plan for your adventure in Chau Doc, An Giang province. Have a safe trip!
"Sleep less, travel more, respect more" – Thomas Vietnam and Thank you!!