Ta Pa Pagoda & Sugar Palm Tree Field in An Giang
Visit Ta Pa mountain in Tri Ton, An Giang where Ta Pa pagoda is. An Giang is a home to sugar palm tree fields and Khmer villages too. All these elements make a unique An Giang destination.
By Thomas Vietnam at vemekong.com | Dec 14, 2020 | An Giang Travel Guide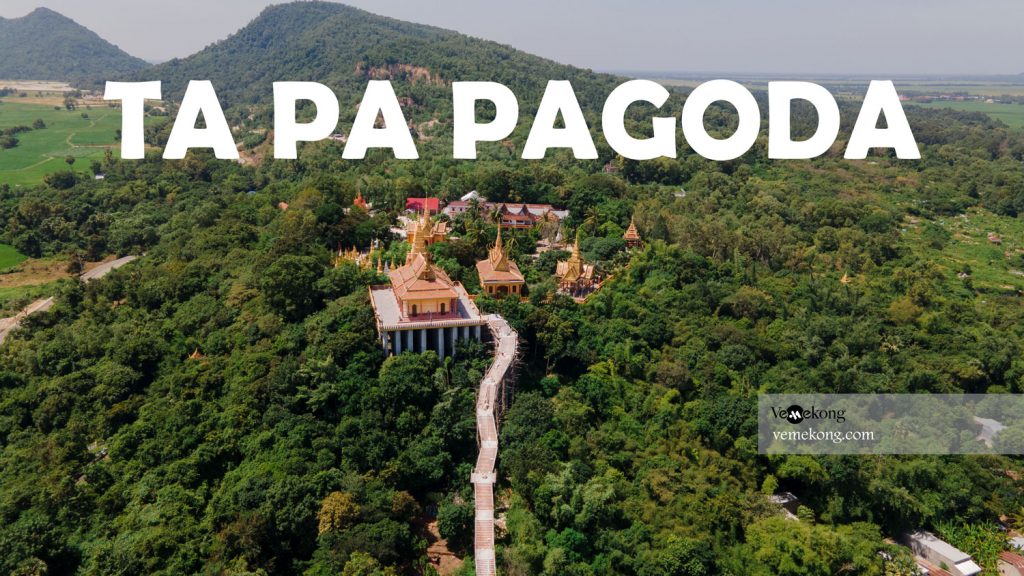 1. Mekong Delta Drone 4K Video of Ta Pa Pagoda & Sugar Palm Tree Field
Embedded slot
2. How to visit Ta Pa Pagoda & Sugar Palm Tree Field
Located in Tri Ton District about 30 kilometers from Chau Doc City in the Mekong Delta province of An Giang. The small mountain is just about 120 meters above sea level. Therefore, a long time ago the local Khmer community built an excellent path heading up the top of Ta Pa mountain. At the beginning of the path is a gate with many patterns of winding snakes. And under the gate is a house roof with many designs of dancing Apsara. Seventy meters past the gate, tourists will see a statue of monkey Hanuman as a signboard to the mountain. In 2020, the visitor is welcomed by a magical stair from the bottom of the mountain straight to the main temple. Top tip: Be aware of your outfits when visiting the pagoda.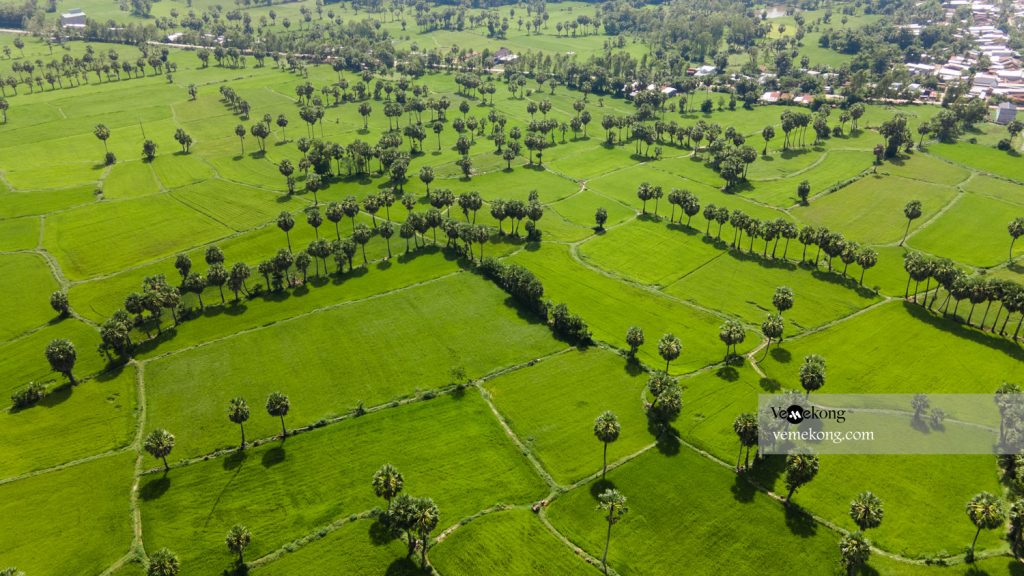 3. What to Eat and See at Ta Pa Pagoda & Sugar Palm Tree Field
At the pagoda, visitors can see the combination of the old and the new, the antiques and contemporary decorations. It is tucked in a nice spot among cool, clean air and immense greenness of forest which makes for a tranquil and pure ambience, giving visitors carefree moments in the sanctuary. The pagoda is striking with typical Khmer pagoda architecture and its yellow color makes it more noticeable in the mountain area. Sugar palm tree is a symbol of The Khmer minority and its icon. It is very nice to unlock the hidden gems and Khmer pagoda in Khmer village in Vietnam. Top tip: You please give a try to one of An Giang specialties – fresh sugar palm fruit which tastes like young coconut flesh.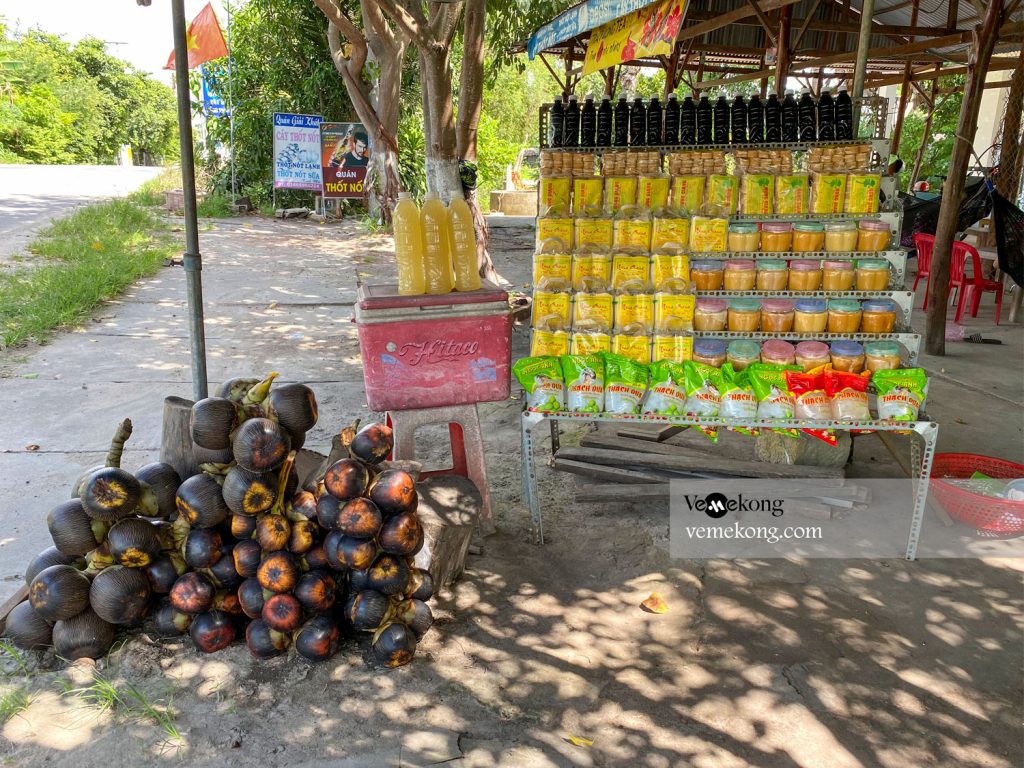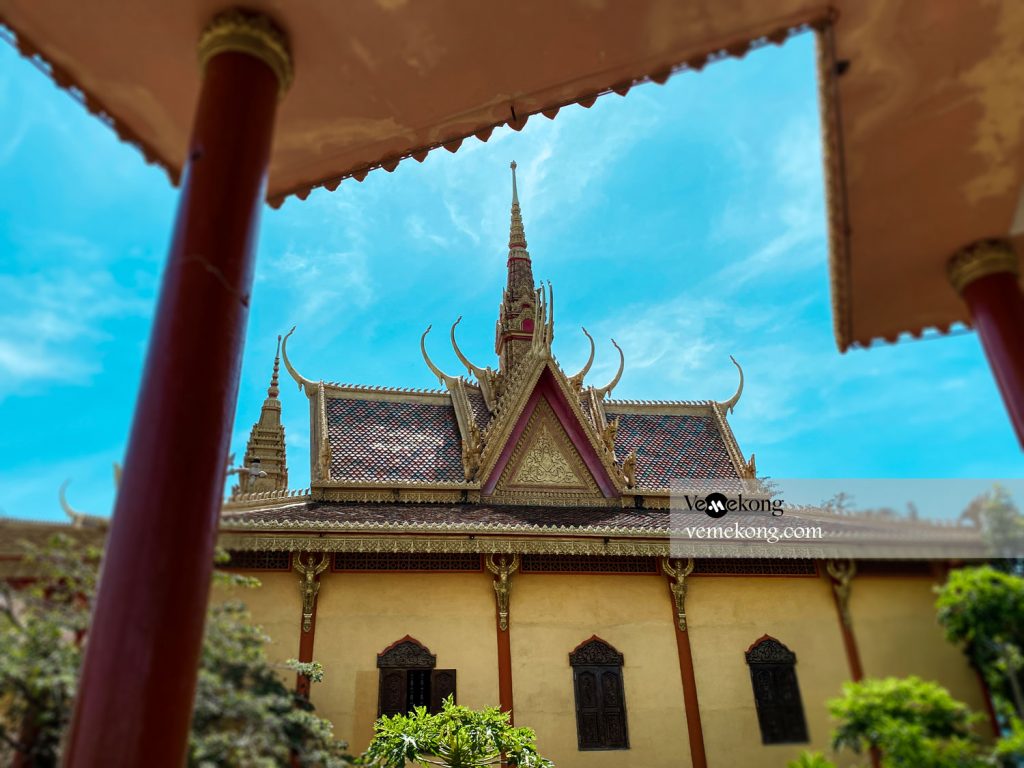 4. Free Itinerary and Maps to Go to Ta Pa Mountain
If you visit these places from Chau Doc City it is simple, so please hire a scooter or car with a driver to go. You can do this trip from Can Tho City as well and end it up in Chau Doc which is such an amazing and adventure. Top tip: Make sure you have time and a good local tour guide if you really want to have a ball on the holiday.
Embedded slot
5. Ta Pa Pagoda & Tra Su Forest in One day
What a trip! If you can make this full adventure day tour from Chau Doc will be super. Top tip: Contact vemekong.com to see more unique Chau Doc daily tours.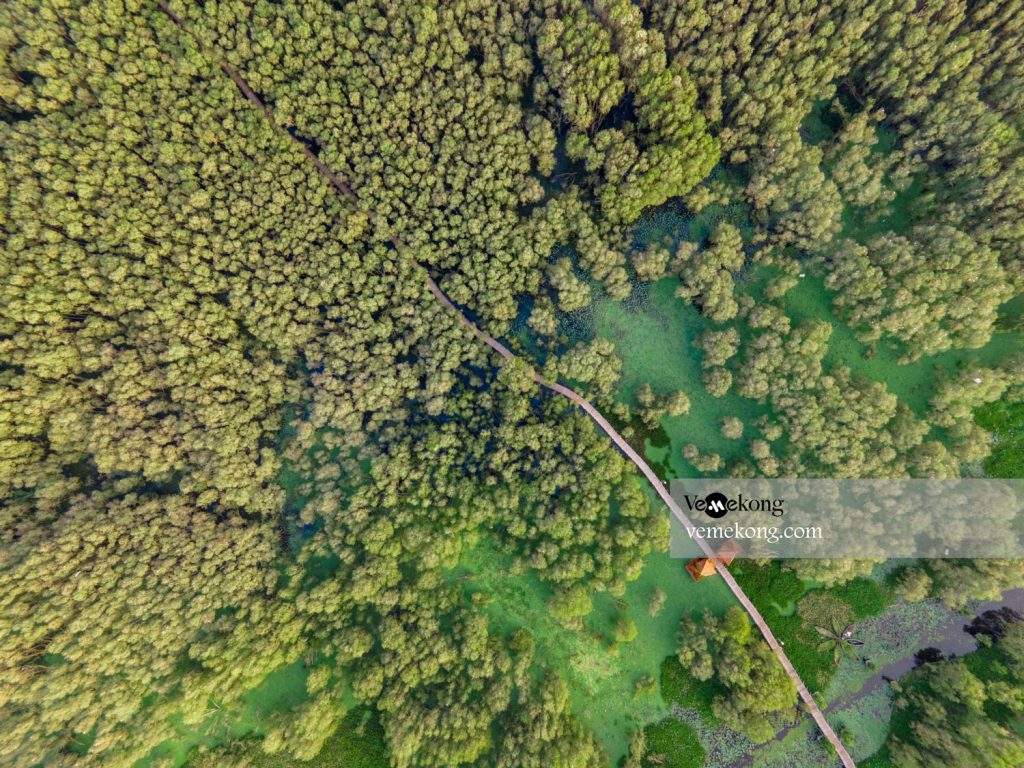 6. The Solo Travel Guide to Ta Pa Pagoda & Sugar Palm Tree Field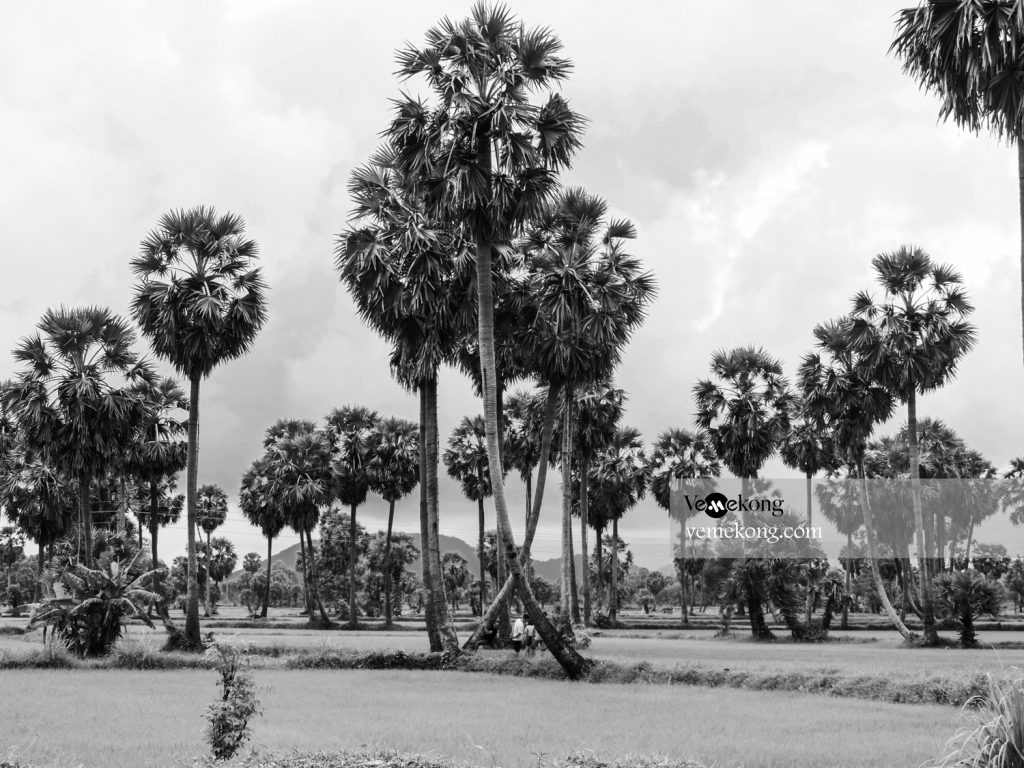 Yeah, you can do it by yourself. Vietnamese are friendly and used to with foreigner tourists, so that you are fine to ask for help. Scooter is the best choice for travelling alone and the Mekong Delta is a very flat and easy-going for moped drivers. Top tip: You can hire a boat, car, scooter in Can Tho and Chau Doc from vemekong.com/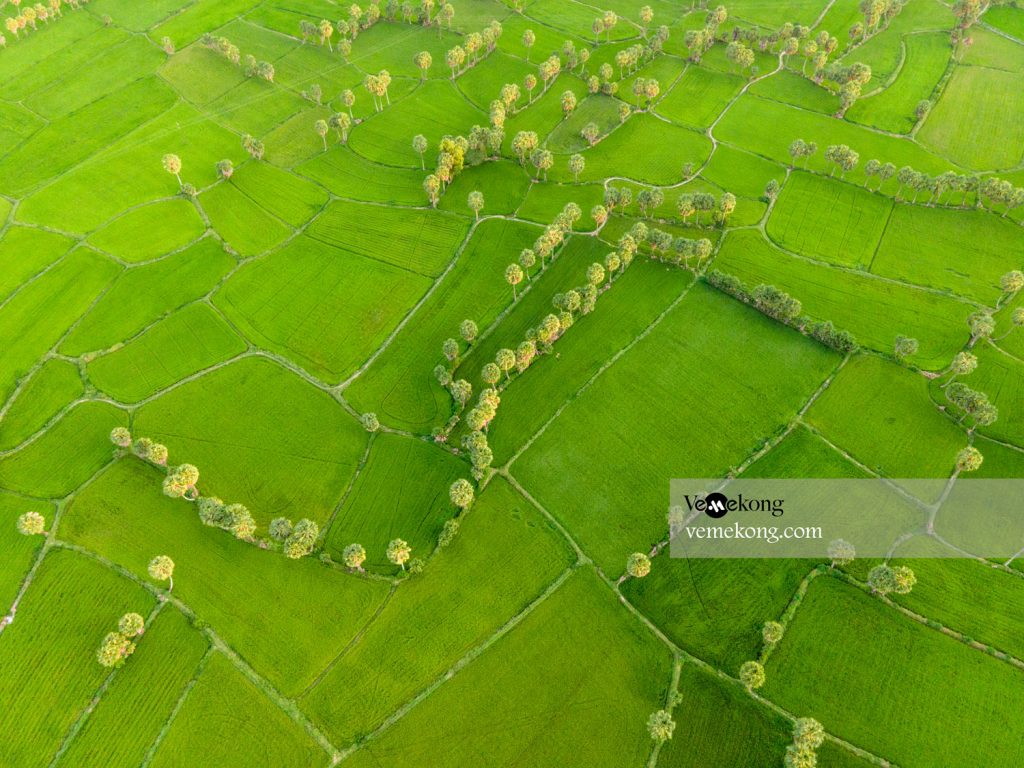 Pro tips:
Bring your hat, sunglasses, and sunblock, scarf to wear when visiting temples, pagodas, and the cathedral.
If you plan to extend your trip in Chau Doc and then take a speed boat to Phnom Penh to Cambodia, please contact vemekong.com for tickets and free advice.
When visiting the Chau Doc city or doing any customized tours, choose reputable providers and boats equipped with lifebuoys and jackets. Safety is a priority!
Chau Doc is magnificent itself, but if you have enough time, don't forget to put other places onto your bucket lists such as Chau Doc floating market, rice fields, flooding fields, Tra Su forest, small ethnic groups villages…
Bring the raincoat if you travel to Chau Doc in the rainy season, as Chau Doc always looks fantastic in the full rain and full sun.
Hopefully, the above tips will help you to come up with a great plan for your adventure in Chau Doc, An Giang province. Have a safe trip!
"Sleep less, travel more, respect more" – Thomas Vietnam and Thank you!!