Huynh Thuy Le's Ancient House - The beauty of Sadec Now & Then
One of the best highlight things to see and do in Dong Thap is Huynh Thuy Le's Ancient House. This house was recognized as a national relic site in 2009. It is famous for a unique mixture of East-West architecture. The house was the setting of a passionate love affair between its owner Huynh Thuy Le and Marguerite Duras – a well-known French writer who penned the famous novel L'Amant (The Lover).
By Thomas Vietnam at vemekong.com | Official Sa Dec Visitor Guide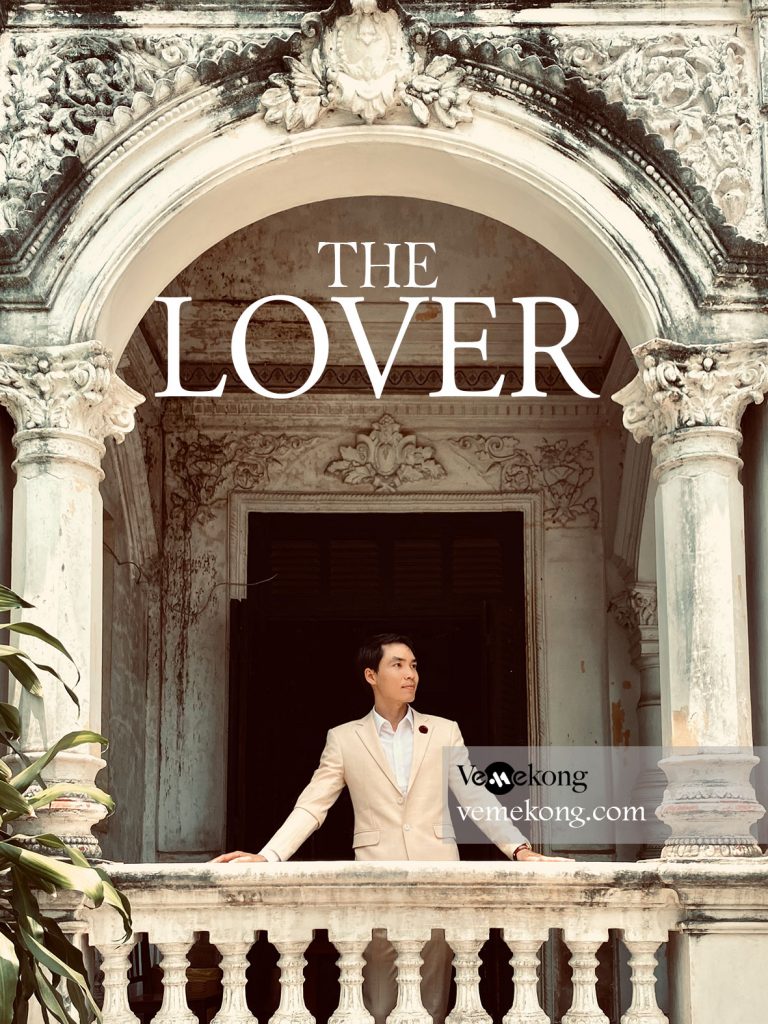 1. Better to know as a tourist
Ticket: 20,000VND; Phone: 0277.3851869
Spend-time: 1 hour (approx)
Hours: Daily 7 am to 6 pm
Email: nhacohuynhthuyle@gmail.com
Address: 225A Nguyen Hue Street, Ward 2, Sa Đec City, Dong Thap Province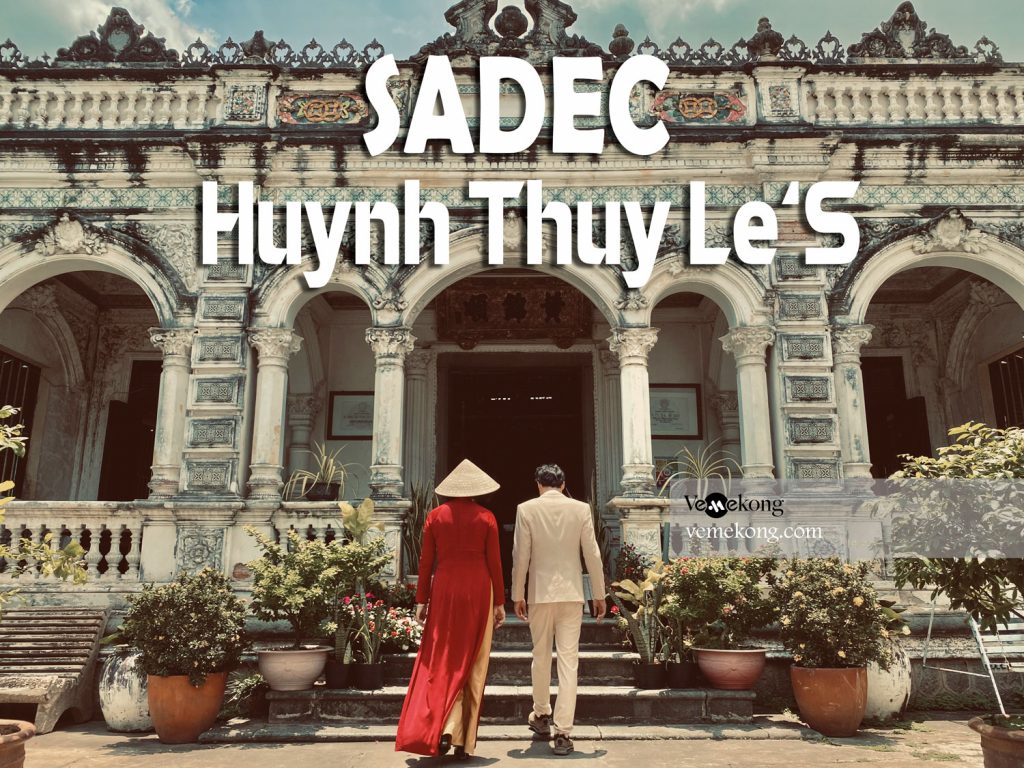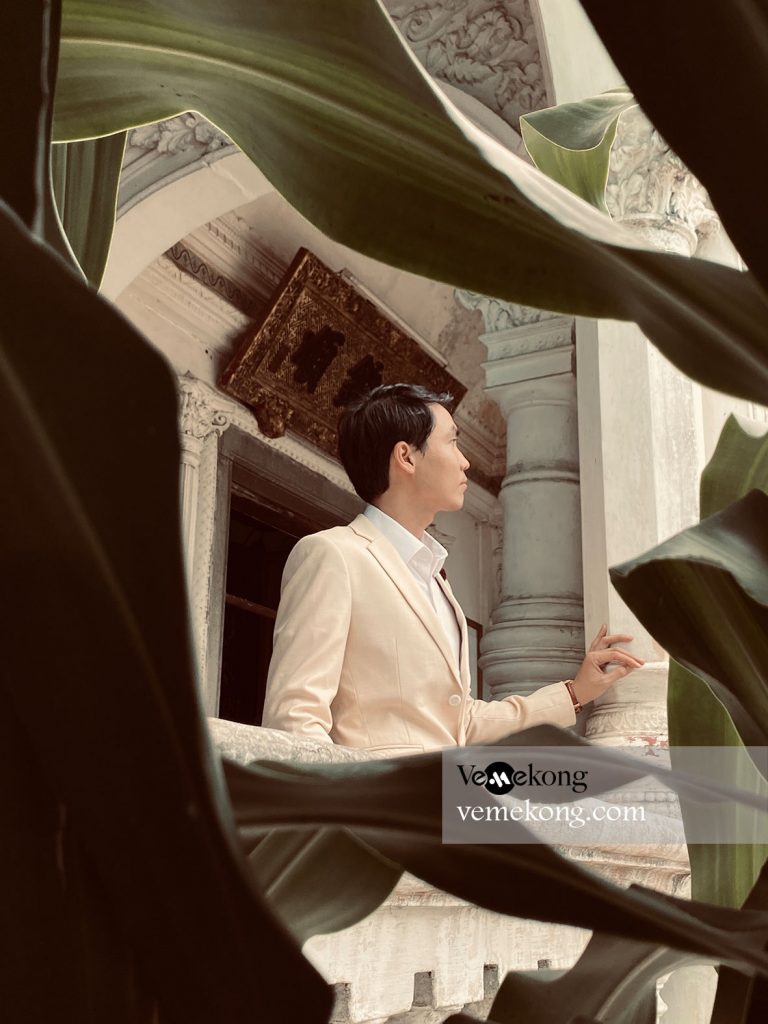 2. Travel guide to Huynh Thuy Le's ancient house
The ancient house was built by Huynh Cam Thuan – Huynh Thuy Le's father – in 1895 at a busy trading hub on the Sa Dec riverfront. Back then Mr. Thuan was a famous Chinese merchant. When his father died, Le inherited the house and renovated it in 1917. After Le's death in 1972, his wife and children settled overseas, leaving the house unused. It became an administrative building in 1975 and a tourist destination in 2007.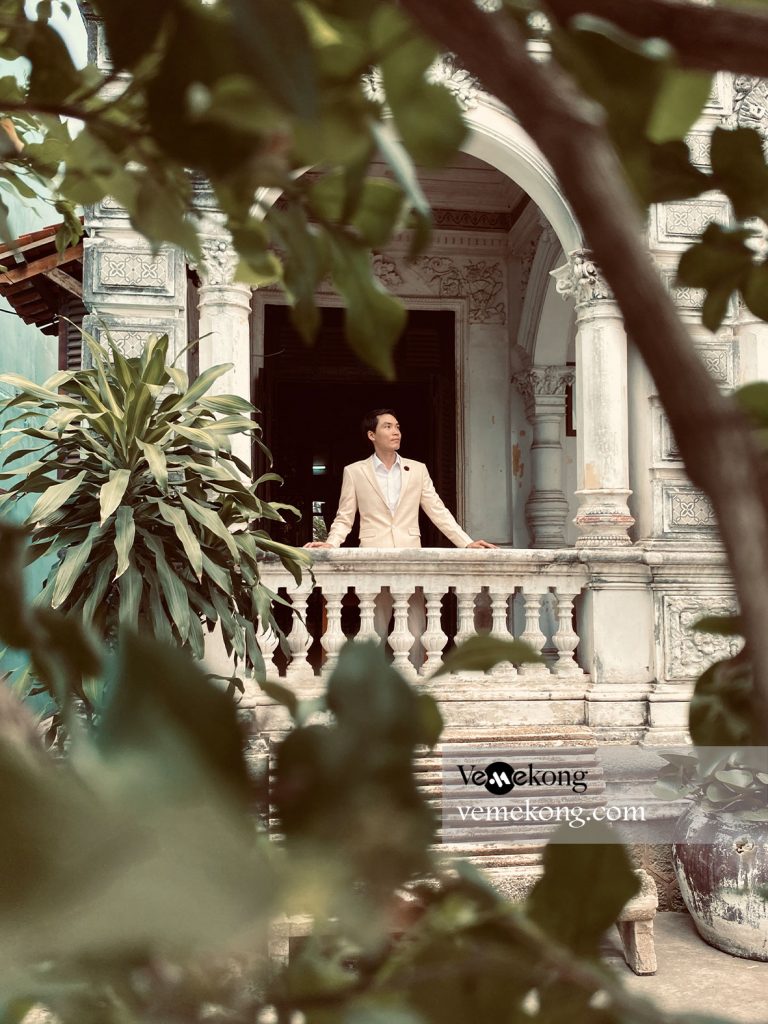 The house has three chambers, in the typical architecture of Vietnam's Southwest, with the outer chamber serving as a guest room and worshipping area while the remaining chambers are used as bedrooms. It looks like a French villa from the outside but inside it has the signature Chinese architectural style. Its roof is curved at its corners, resembling the design of temples in pagodas in the Northern region. The house is not large but has luxurious furniture.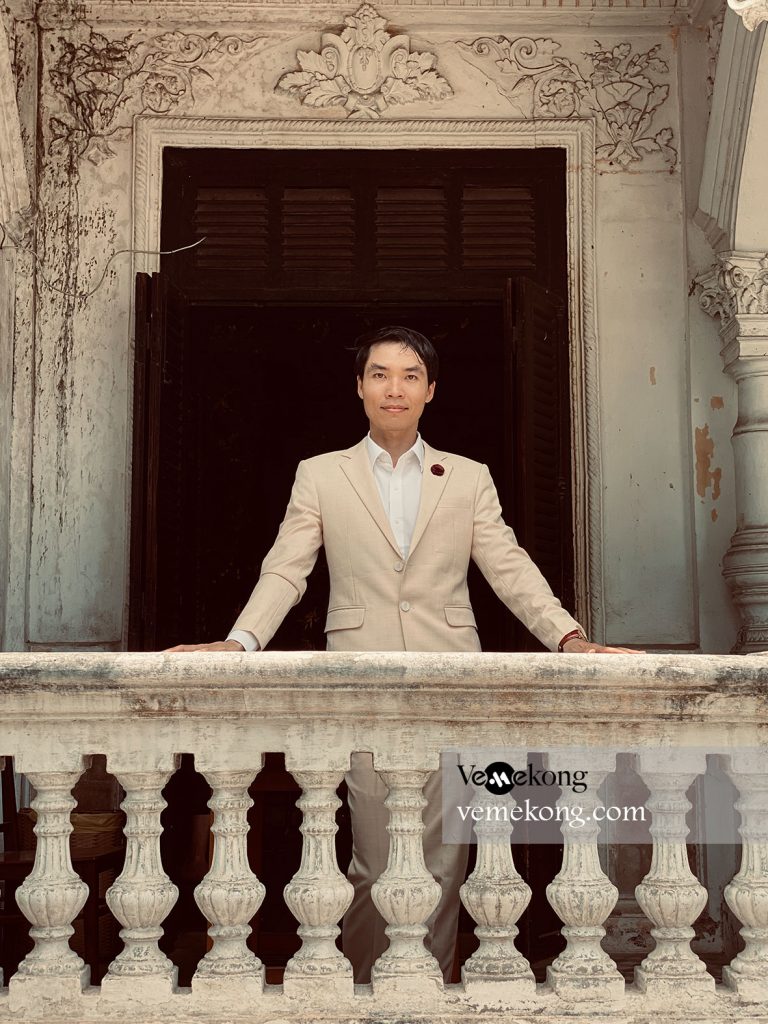 Vo Ngoc Thuy, a local tour guide at Huynh Thuy Le ancient house, said: "All the bricks were imported from France while the wood was imported from Cambodia. The floor of the central area is a bit lower to allow water to flow in, because according to Chinese feng shui, wealth is symbolized by water which always flows into a hollow. The house owners are Chinese so they honored Zihuang, a prominent military general in Chinese history. Le's father ordered artists in Fujian, China, to come here to paint a Zihuang portrait, which is placed at the center of the house. It is considered one of the best paintings in the Mekong Delta region. There used to be four bedrooms but only two of them remain today and are used for homestay services."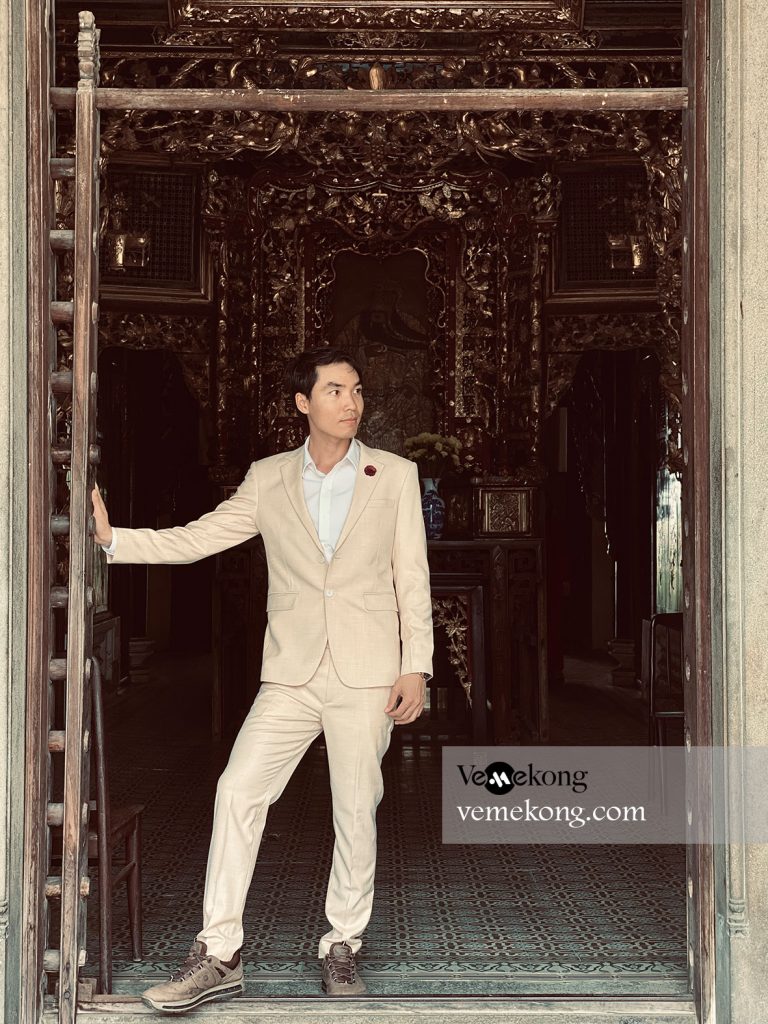 The 2,000-square-meter Huynh Thuy Le ancient house used to include a main building, a garage, a kitchen, and a garden, with two sides looking to the streets: Nguyen Hue and Tran Hung Dao, but urbanization destroyed everything except for the main building of 258 square meters. The balconies were in red lacquer trimmed with gold with carved details similar to those commonly seen on Chinese pagodas, which represent wealth and nobility. The large front balcony was engraved with a pair of phoenixes, a symbol of "happily ever after", while other balconies were carved with different species of birds to highlight great wealth. All wooden furniture like wardrobes, beds, and altars were delicately carved. The liquor cabinet, tea sets, vases, gramophones, and TVs still remain intact.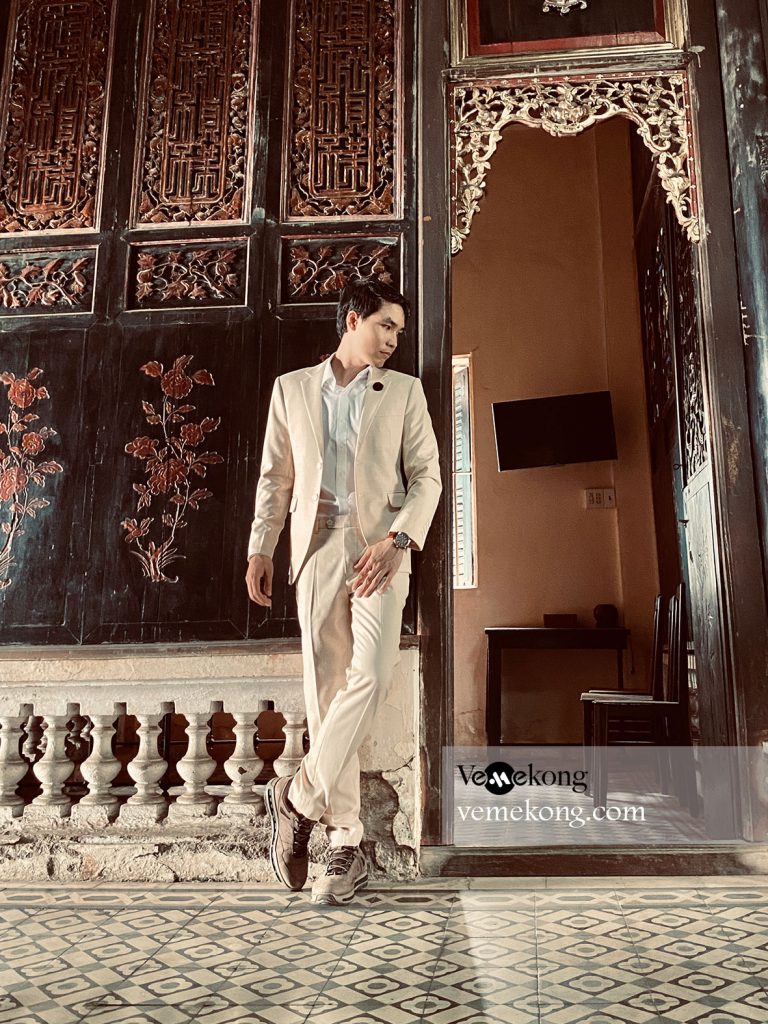 The Huynh Thuy Le ancient house is associated with the famous novel L'Amant and a film of the same name, which is all about the heartbreaking real-life love story between writer Marguerite Duras and Le, whose father strongly opposed their affair due to misalliance and cultural differences. They broke up after 18 months. L'Amant was written 50 years later and won the 1984 Prix Goncourt, the most prestigious literature award in France.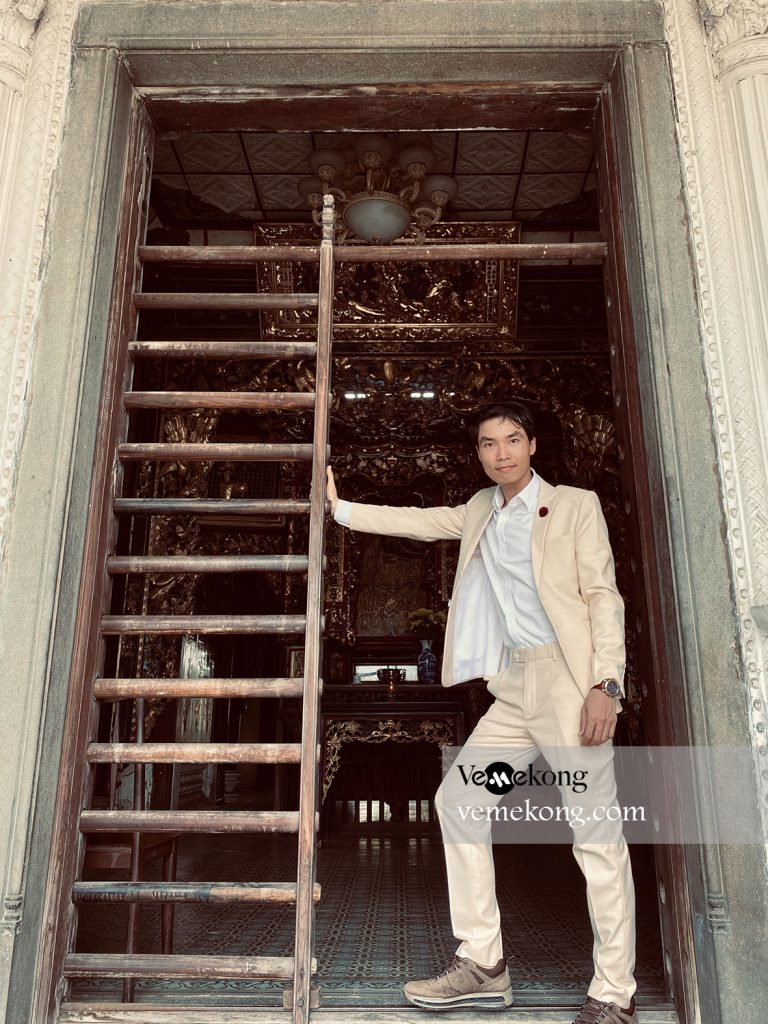 The local guide Ngoc Thuy said: "The novel was translated into 43 languages and adapted into a movie directed by Jean Jacques Annaud and released in 1992. Some scenes were shot in Sa Dec but not this house. Instead, the film crew took another ancient house in Can Tho for the setting. After breaking up with Duras, Le married Nguyen Thi My of Tien Giang province at his father's arrangement. They had a happy marriage with five children who all studied in France."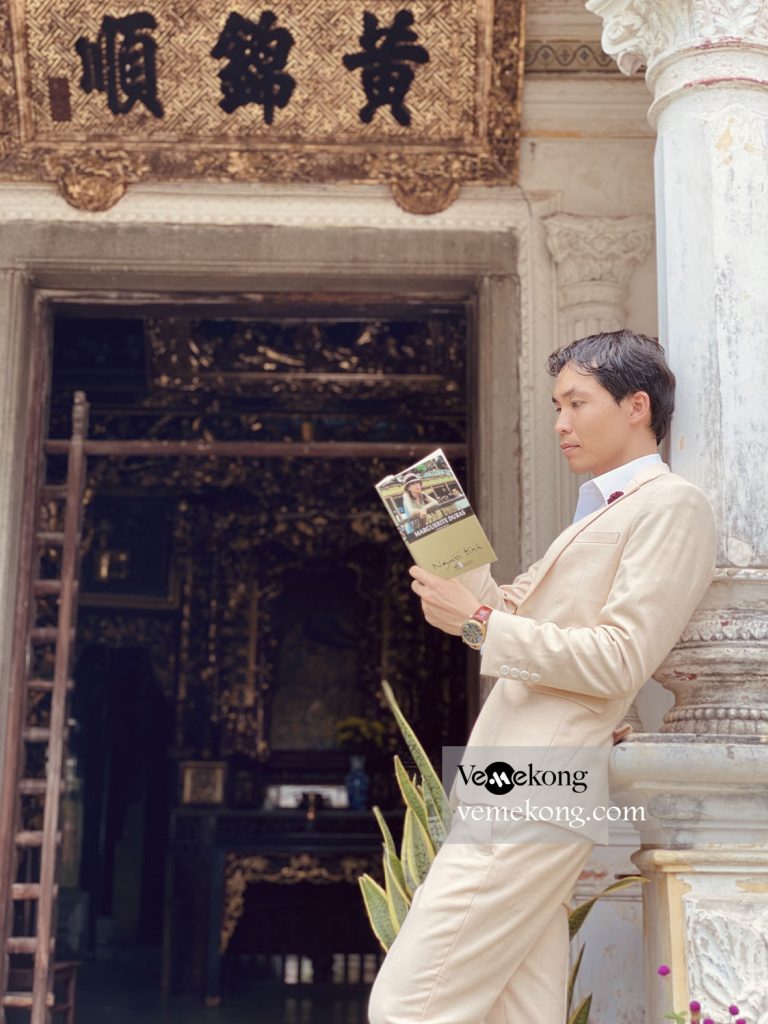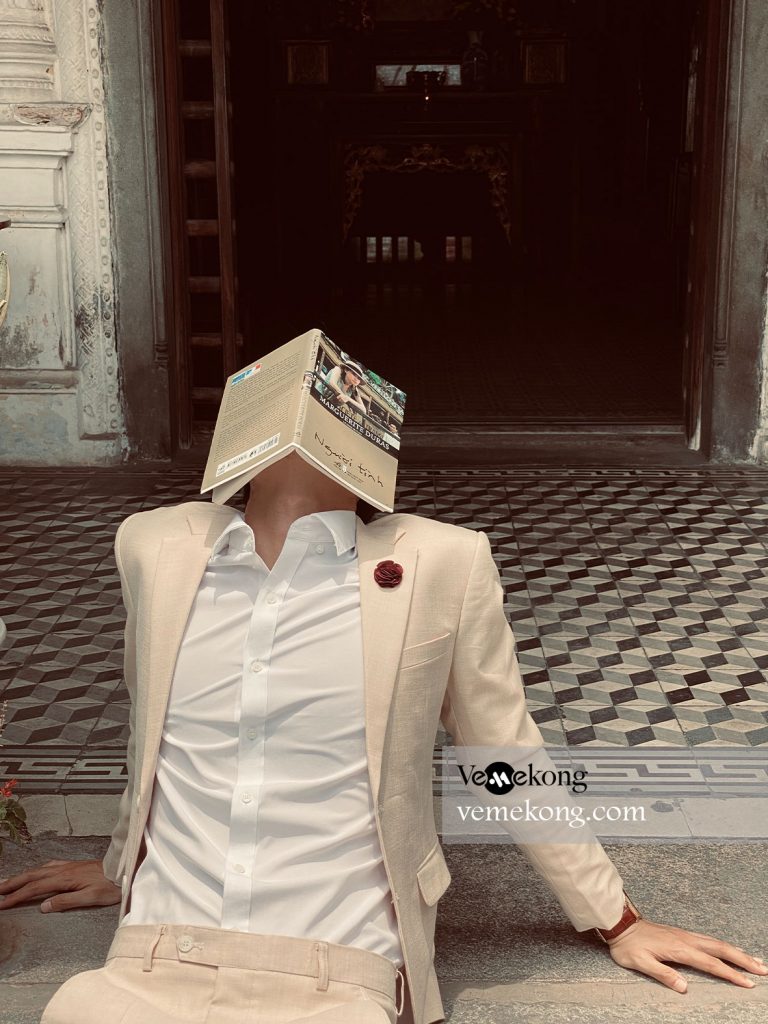 3. Better to go with google maps
Embedded slot
4. Better to see the short video of Huynh Thuy Le's Ancient House (4k quality)
Update very soon!
5. Pro tips: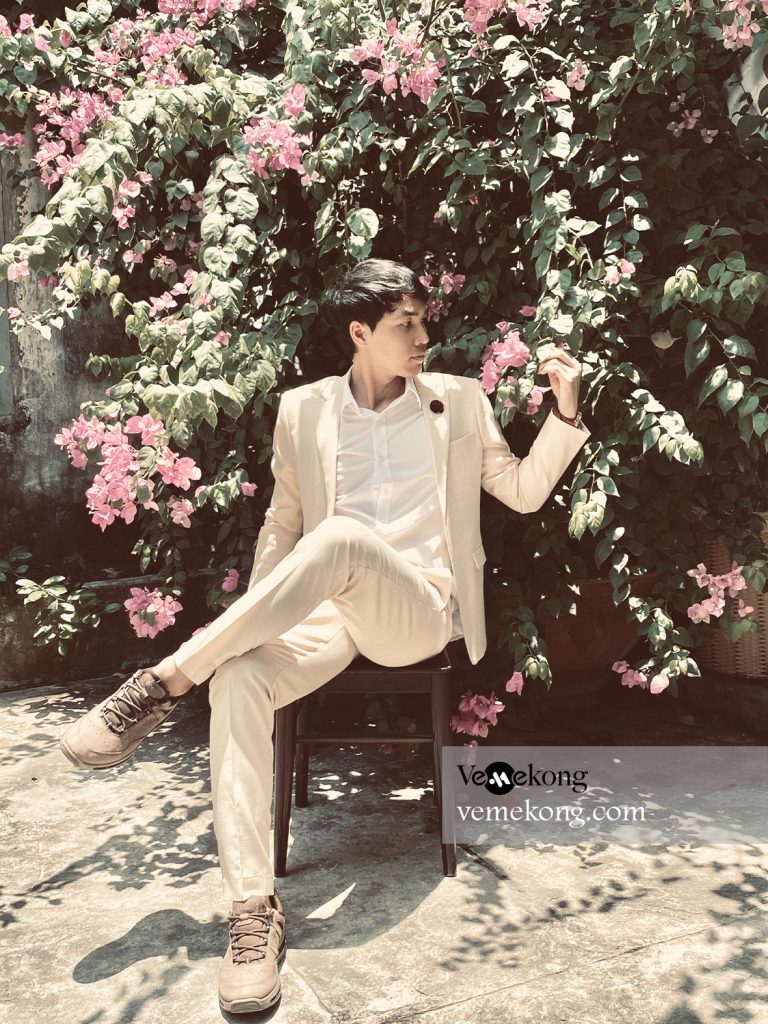 You can stay in a homestay which is in the Sa Dec flower village, this will help you have the best experience in Sa Dec, Dong Thap province. There are so many flower gardeners who are watering and gardening the Sadec flower farms in the early morning with the amazing Sa Dec sunrise.
If you plan to extend your travel to Sa Dec homestay, do not forget to bring mosquito repellent cream.
Visit Sa Dec or do any customized tours, please choose reputable providers with boat trips equipped with lifebuoys, jackets, motorcycle and cycling tours with the helmets and. Safety is a priority! Choose Sa Dec responsible tours which help you give back while traveling. It's a cliché, but it's true.
Sa Dec food & drink guide ranges from street food, authentic, fancy to fusion foods. As a tropical land of many fresh vegetables and homegrown gardens, which always make Sa Dec cuisines fresh, close to nature and very traditional. If you are a food lover, don't hesitate to put other bites onto your food lists such as Hu Tieu Sa Dec (Sa Dec noodle soup), Sadec Crab Hotpot, Nem Lai Vung (Vietnamese fermented pork roll in Lai Vung), Sa Giang shrimp chips, Lai Vung tangerine fruit…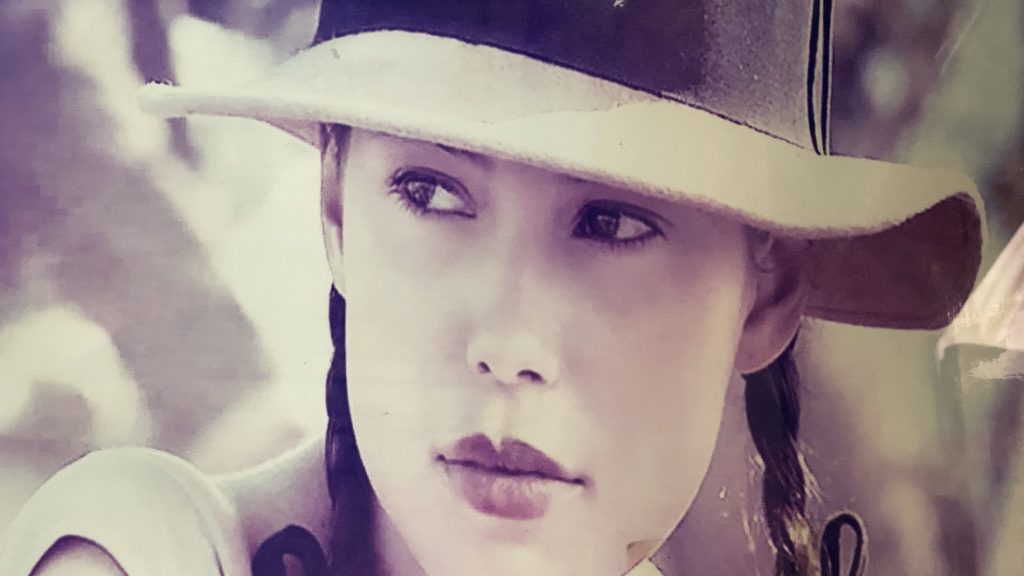 Bring your hat, sunglasses, and sunblock, scarf to wear when visiting temples, pagodas, and the cathedral.
Bring the raincoat if you're planning a trip to Sa Dec in the rainy season, as Sa Dec always looks fantastic in the full rain and full sun.
Sa Dec tourist attractions are magnificent itself, but if you have enough time, don't forget to put other places onto your bucket lists such as Sa Dec Flower Village, Huynh Thuy Le ancient house, Tu Ton Rose Garden, Dong Thap Museum, Xeo Quyt forest – Xeo Quyt relic area, Gao Giong Ecotourism park (Cao Lanh), Lai Vung tangerine garden, Tram Chim National Park (Birding tour), Kim Hue Pagoda, Thap Muoi Lotus Field in Dong Thap, Dinh Yen Mat Making Village, Kien An Cung Pagoda, Phuong Nam Cultural Tourism Area, Phuoc Kien pagoda (lotus leaf pagoda), The Burial Place of Nguyen Sinh Sac, Sa Dec Town Park, Happy Land Hung Thy Tourist Area, date fruit garden, Sa Dec Market, Lai Vung Tangerine Garden
Hopefully, the above tips will help you to come up with a great plan for your adventure in Sa Dec, Dong Thap province, Mekong Delta, Vietnam. Have a safe trip!
"Sleep less, travel more, respect more" – Thomas Vietnam – Local travel expert.
Thank you