Bac Lieu Bird Sanctuary – Where to Watch Bird in Mekong Delta
Bac Lieu Bird Garden has long been a familiar eco-tourism destination for locals and tourists. Bac Lieu Bird Garden has bold wild nature, beautiful landscape, charming green space, and is home to many rare species of birds and storks.
By Thomas Vietnam at vemekong.com | Official Bac Lieu Visitor Guide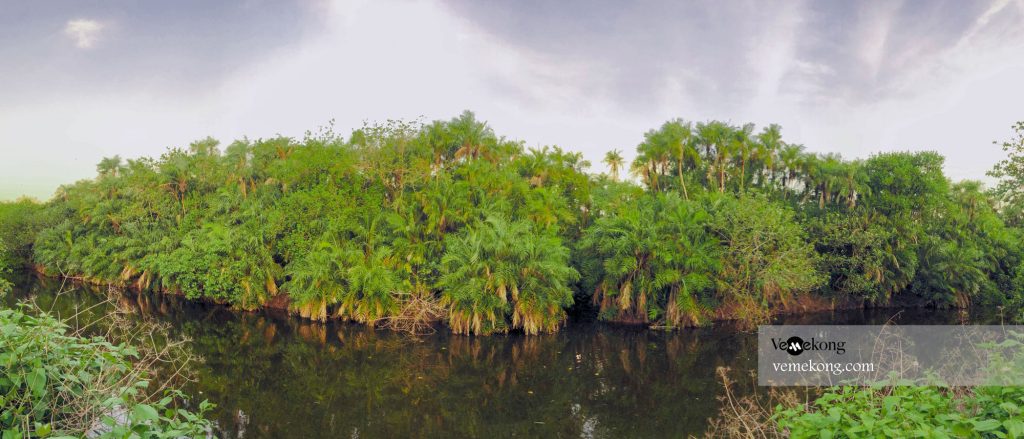 1. Better to Know as a Tourist
Ticket: Free
Spend-time: One and a half hour (approx)
Hours: Dawn – dusk
Food: Yes
Shop:
Parking lot: Yes
Blog: https://vemekong.com/bac-lieu-bird-sanctuary/
Address: Located in Nha Mat Ward, Bac Lieu City
Added values: Bac Lieu Bird Park is an interesting natural environment with values ​​in terms of biodiversity resources, as well as a valuable conservation area for scientific research. Besides, Bac Lieu bird garden is also an ideal meeting point and tourist destination in Bac Lieu. Visitors from far and wide coming here will get lost in the rare biodiversity nature reserve of the world of birds, which will be an unforgettable experience.
Nearby attractions and hidden gems: Looking for places to stop on your way to and from Bac Lieu Bird Sanctuary? Ghositaram pagoda (11 km), Xiem Can Pagoda (11 km), Cong Tu Bac Lieu House (6 km), Bac Lieu Salt Farm (37 km), Tac Say Church (43 km), Bac Lieu market (6 km)…
2. Travel Guide to Bac Lieu Bird Sanctuary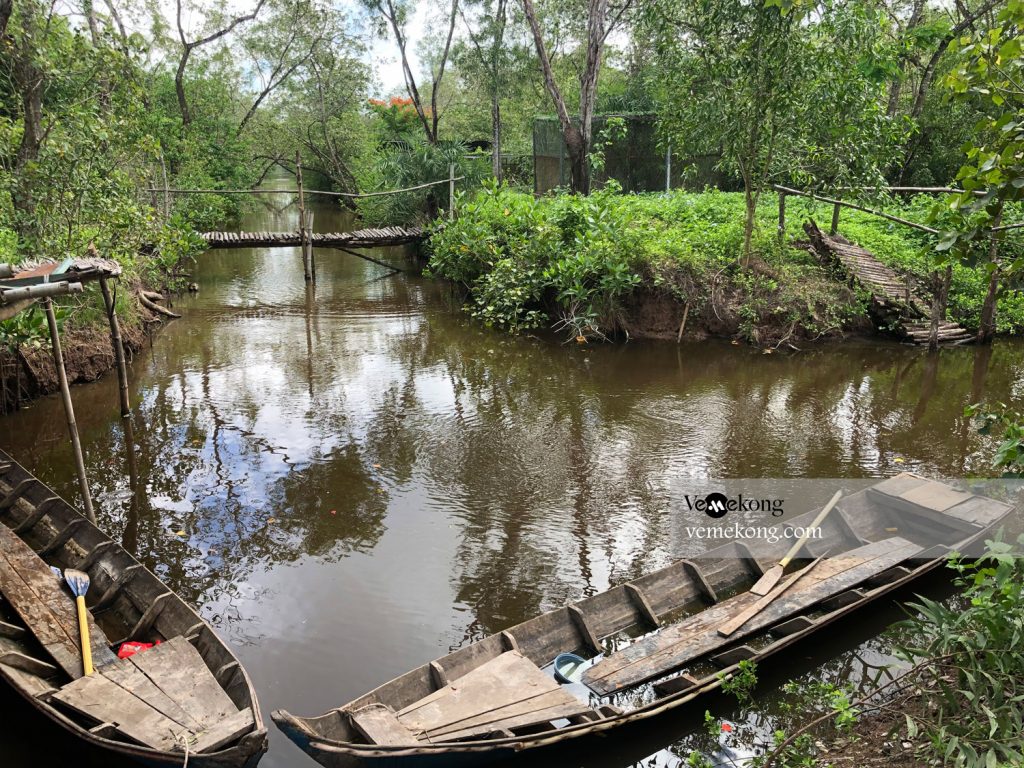 From the center of Bac Lieu city, follow the road named Cao Van Lau or Ninh Binh street, about 3km towards Nha Mat, right through Vuon Chim bridge 1km, visitors will reach the bird garden area.
The ideal time to travel to Bac Lieu to visit the bird garden is from May to October every year. This is the breeding season of birds and the ideal bird watching season, the space is filled with the chirping of birds, with hundreds of different vocal lines.
Bac Lieu Bird Park is a remnant of the coastal mangrove forest, due to natural accretion, which has gradually moved away from the East Sea. Bac Lieu Bird Park with an area of ​​130ha, has more than 100 species of birds, storks, the number of individuals is more than 60,000, in which there are many rare bird species recorded in the Red Book of Vietnam and the world.
The bird park has preserved a rich and diverse ecosystem, with 150 species of animals and 109 species of plants. Characteristic of the natural forest with species of date tree, bamboo and mangrove… It is the main habitat that plays a major role in the life, nesting and breeding habitat of wild birds. The date palm tree is suitable for birds belonging to the stork group which is a good place to build breeding nests. All intertwined to create a green environment suitable for owls to shelter. The birds living here seem to have a clear convention and division of territory. At the top, the species of birds, while the white stork and grey stork divide to make nests on medium-high tree floors.
With high biodiversity, the bird garden in Bac Lieu has been recognized as a Nature Reserve since 1986. By 2014, the park was recognized by the Government as a species-habitat conservation area.
Just entering the Bac Lieu bird garden, you can check-in the place with a row of canary flowers that are bright and full of life; Go deep inside on the asphalt road with both sides of the road full of green trees and flowers.
3. What to Do –See – Eat at Bac Lieu Bird Sanctuary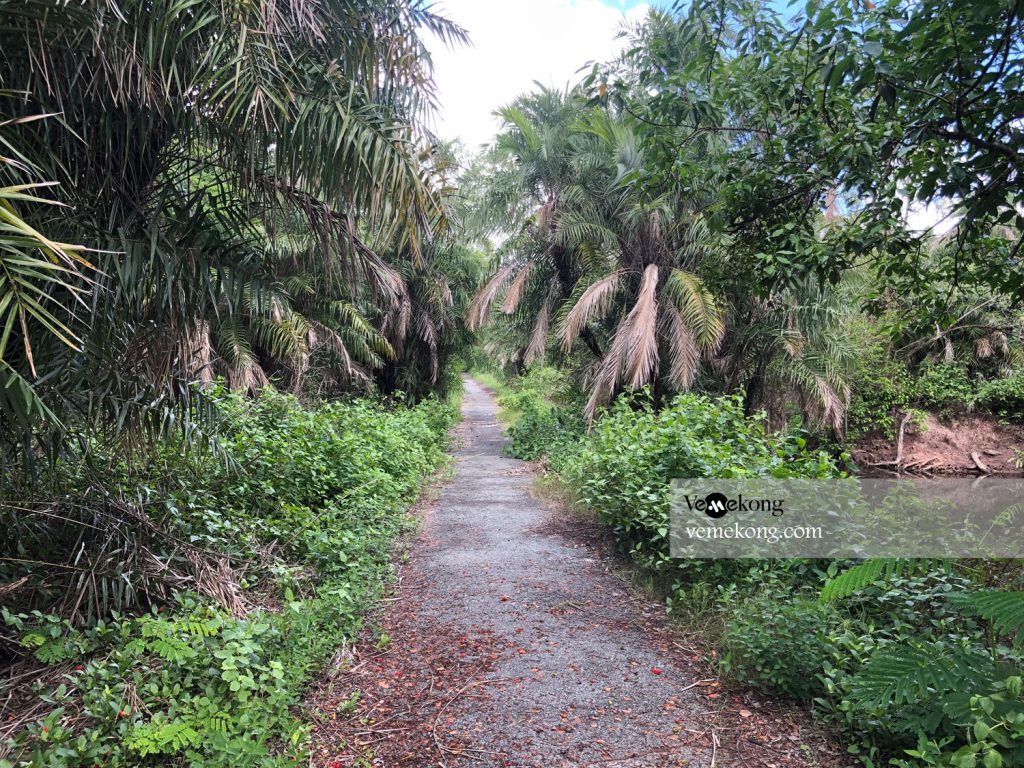 To discover Bac Lieu Bird Park, you can row a dinghy, pass through a few bridges, then go down the canal to the scenic garden. The banks are two rows of slanted trees, sometimes seeing a few birds soaring high, or discreetly camouflaged on branches and leaves, curiously watching the visitors.
Or walk, ride a tram under the canopy of the forest, look up high, it is easy to see that for every ten trees, there is a heavy tree carrying several nests of storks, nests with eggs and young birds. Whenever a person is detected entering the garden, the mother bird immediately raises the alarm, while the young birds raise their heads and look around.
Climbing to the high observation platform, visitors can also admire an interesting natural corner of the South with the green forest carpet, spreading vastly, dotted with the birds' wings.
Visiting Bac Lieu Bird Park, visitors seem to be lost in a bustling world of sounds with hundreds of voices of different birds. Especially in the early morning when the sun is still shining over the sea, visitors coming here will be amazed by the performances in the large gland behind the bird garden: flocks of birds in formation drop themselves from above and swoop down to the water surface then flap their wings and soar into the air in moves that are repeated many times as if they are exercising in the morning, making anyone who has witnessed it once feel impressive and unforgettable. If you come here at sunset, from the direction of the East Sea it is purple in the afternoon, from the golden fields of Bac Lieu to nurse ripe rice … flocks of birds fly back to the nest. They fly orderly, separating between feather color and species. There are formations like arrows rushing forward, other formations are scattered… when they come to "home", the archipelago is in a corner of the forest.
There are also extremely fun and attractive folk games such as: Cycling across the bridge, swinging rope, slapping the pond to catch fish, blindfolded & catching pigs, damming, sampan racing…
After watching birds, watching animals to your heart's content, you can visit the shops set up on the banks of a quiet lake, adorned with lotus flowers, water lilies, etc., where there is a hammock for you to lie down and rest. Do not forget to enjoy Mekong-style dishes such as: Crab and vegetable salad, fish sauce, fried catfish dipped in ginger fish sauce…
4. Free Itineraries from VeMekong
As a local travel expert, we have some ideas for you to think about.
From Bac Lieu city center:
Route 1:
Route 2:
Route 3:
If you do not have much time left, it is easy to check out spots in one full day by boat or with bike or with motorbike and car. But there are much more than tourist sites like these in Bac Lieu. Make sure you have more time to feel and explore more about the hidden gems and the culture, food, night life, wildlife and forest as well. Top tip: Stay in a homestay nearby, so you have more chances to visit it and surroundings. If you are looking for the package Bac Lieu daily tour with local, you can contact www.vemekong.com or Hotline/WhatsApp/WeChat/Zalo +84939888559; email: hello@vemekong.com
5. Google Maps of Bac Lieu Bird Sanctuary
Google Maps made a name for itself helping people travel from one place to another, avoid traffic (You probably know the route from your hotel to the gas station by heart, but what you can't be sure about is gridlock), measure a distance, get back to the hotel on time, share the location…
Embedded slot
6. Visit Bac Lieu Bird Sanctuary by yourself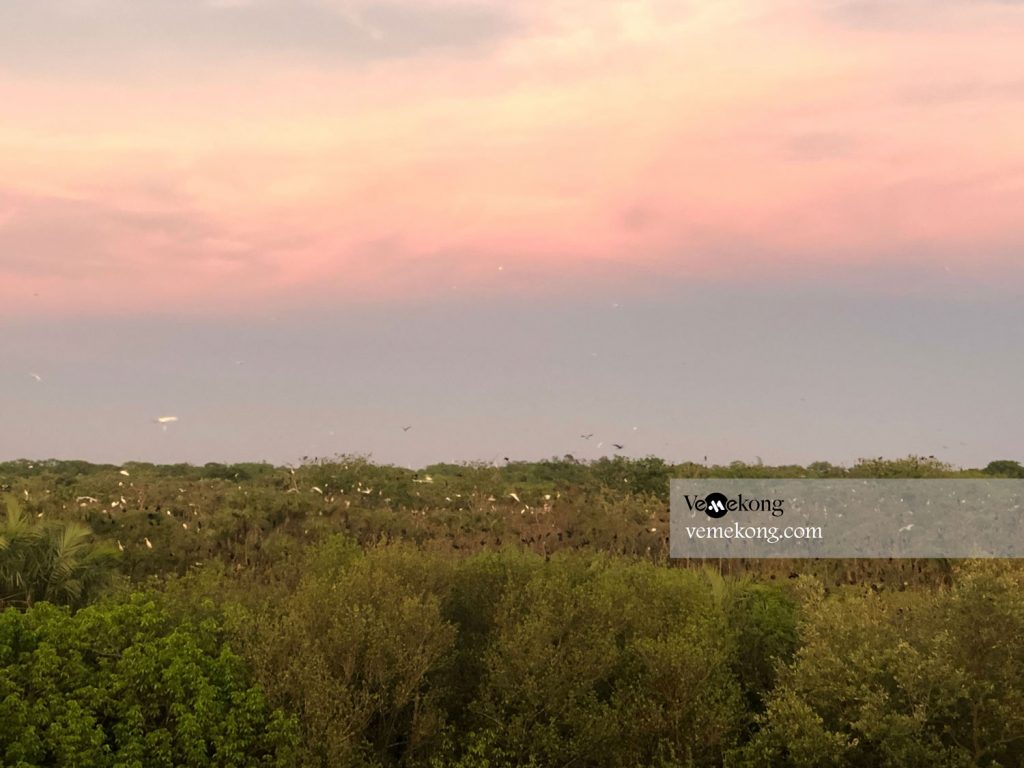 Solo traveller? Travelling on your own means you will get out of any difficult situations by yourself. This, in turn, leads to more satisfying travel experiences and helps you improve your problem-solving skills. These days we rarely get the chance to sit with ourselves and simply be. That's why you should consider the time you spend alone on your trip as a gift.
It is possible for solo travellers to use google maps and do it alone. But sometimes they need to update local maintained roads and bridges which close and lead you a longer road than the road from Google maps. It is just about the time. It takes more time to find the correct garden to come. Adventure is always fun. Wifi is strong in Bac Lieu village! The locals find it hard to speak English as well. Top tip: Sticking to one canal and keeping going along it which gives you more things to see and avoids getting lost. Contact vemekong.com to hire a car, scooter with English-speaking-guide or cycling tours in Bac Lieu.
7. Responsible Travel and Advice Bac Lieu Bird Sanctuary
Don't get us wrong. But we assure you that you totally agree with us. "Do not give candy and things to the children when you plan to visit any local villages", the kids will leave the school and follow the sweets and later they find some things to give you or sell to you. The garden is a little forest, don't pick and touch the flowers or fruits without the local's smiles. We deal with traveling green and leaving green behind, not plastic. Top tip: Vemekong.com are some of the companies that care a lot about responsible travel and local respectation.
8. Amazing Video flycam/drone of Bac Lieu Bird Sanctuary (4k)
If a picture says a thousand words, it stands to reason that the video says many times more.
9. Incredible Tips for Photography, Specialists, KOLs, Media and Influencers
To get the best of the best for your unique writing, featuring, photo, video and insider's stories. We do recommend you to have a local travel expert, the one who always gets more ground information and makes sure every single element is solved perfectly. The Vemekong (very exclusive Mekong) team is your priority choice. Email and have a private talk with them to customize your journey smoothly, personal and the most ultimately amazing. You can contact www.vemekong.com or Hotline/WhatsApp/WeChat/Zalo +84939888559; email: hello@vemekong.com
10. Pro Tips
You can stay in a homestay which is near the riverside, this will help you out the best option. Then you can hire a scooter, car or bike and explore it by yourself and I hope you have an amazing Mekong Delta river sunrise.
If you plan to extend your travel to Bac Lieu homestay, do not forget to bring mosquito repellent cream.
Visit Bac Lieu or do any customized tours, please choose reputable providers with boat trips equipped with lifebuoys, jackets, motorcycle and cycling tours with the helmets and. Safety is a priority! Choose Bac Lieu responsible tours which help you give back while traveling. It's a cliché, but it's true.
Bac Lieu food & drink guide ranges from street food, authentic, fancy to fusion foods. As a tropical land of many fresh vegetables and homegrown gardens, which always make Bac Lieu cuisines fresh, close to nature and very traditional. If you are a food lover, don't hesitate to put other bites onto your food lists such as Bun bo cay (Spicy beef noodle soup), Three-striped crab (Freshwater crab in Bac Lieu), Banh cu cai (White radish pies), Banh tam bi Bac Lieu (Bac Lieu thick noodles & creamy coconut milk), Pho Ngheu, Bon Bon Pickles
Bring your hat, sunglasses, and sunblock, scarf to wear when visiting temples, pagodas, and the cathedral.
Bring the raincoat if you're planning a trip to Bac Lieu in the rainy season, as Bac Lieu always looks fantastic in the full rain and full sun.
Bac Lieu tourist attractions are magnificent itself, but if you have enough time, don't forget to put other places onto your bucket lists such as Bac Lieu Bird Sanctuary, Bac Lieu Salt Farm, Buddha Temple Ba Nam Hai, Cong Tu Bac Lieu House, Ghositaram Pagoda in Bac Lieu, Bac Lieu Wind Farm, Ancient Longan Orchards, Vinh Hung Ancient Temple, Xiem Can Pagoda Bac Lieu, Cao Van Lau Theater (Conical Hat Non La Theater), Tac Say Church, Cao Van Lau Musician Memorial Site, Nha Mat amusement park, Bac Lieu Beach and mangrove forests, Phuoc Duc Ancient Temple and Dia Mau Cung (Ba Pagoda), Bac Lieu Market, Hung Vuong Square in Bac Lieu…
Hopefully, the above tips will help you to come up with a great plan for your adventure in Bac Lieu province, Mekong Delta, Vietnam. Have a safe trip!
"Sleep less, travel more, respect more" – Thomas Vietnam – Local travel expert.
Thank you