A Guide to Long An Endless Field & Hidden Gems
One of the best highlight things to see and do in Long An, Vietnam is to visit Long An Endless Field and its isolated flooded forest. This hidden gem is the best weekend-get-away spot for Saigon expats and nature lovers.
By Thomas Vietnam at vemekong.com | Dec 11, 2020 | Long An Travel Guide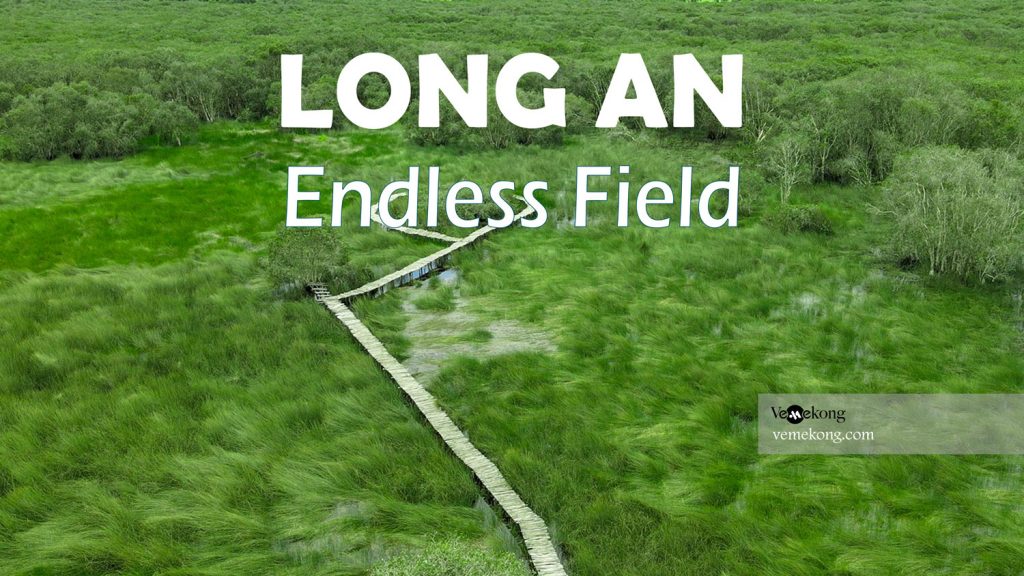 1. Mekong Delta Drone 4K Video of Long An Endless Field
Embedded slot
2. How and When to visit Long An Endless Field
It is easy to reach here by car, then the staff will pick you up a long main road and weave into small canals before entering the forest. It is the best time to visit it by 10am for flower and nature power. You can stay overnight here with an AC room as well. The ticket here depends on the numbers of people of your group and with or without lunch. Top tip: You are better to contact the station before you come to make sure that someone will wait and pick you up.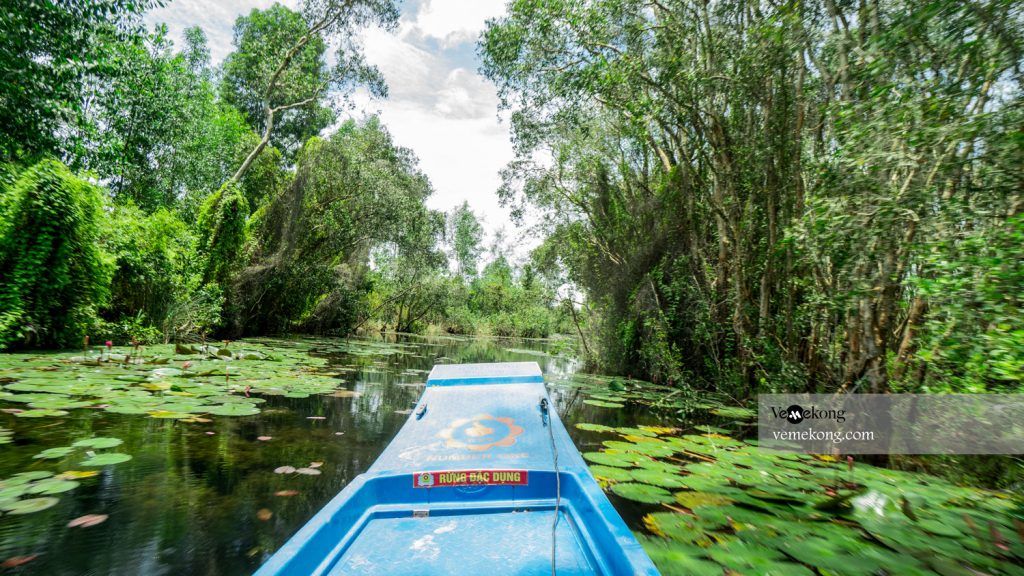 3. What to Eat and See at Long An Endless Field
Nature is always nice and charming in different ways at different times with different eyes. You will be happy for them – the locals – to have such a green young forest like this in Long An province. The home cooked authentic food can be served if requested. The station also promotes some homemade essential oil made from herbs and plants from this field. Top tip: We shopped their quality essential oil and also enjoyed the cycling around the amazing forest and saw the sky swimming pool.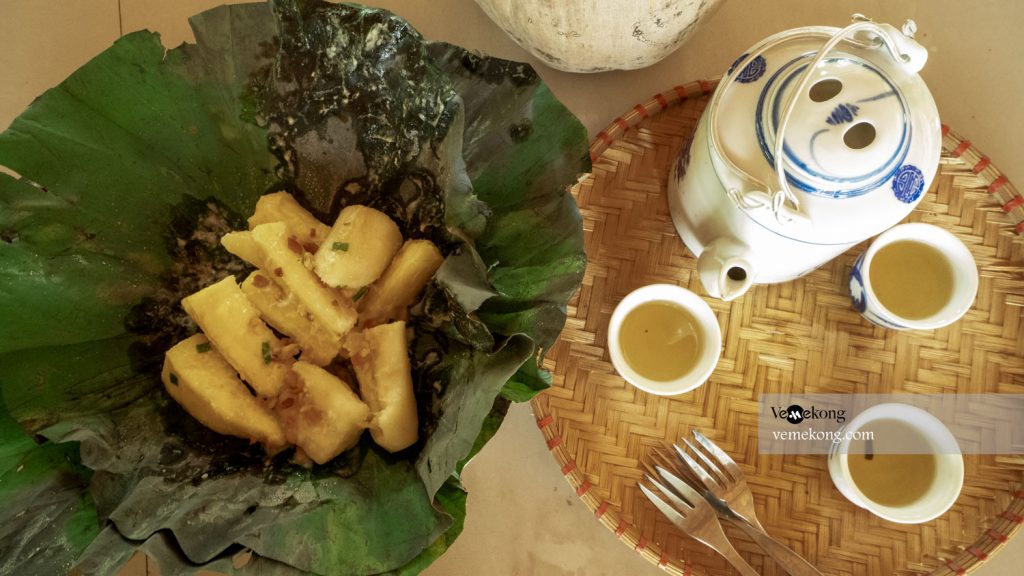 4. Free Itinerary and Maps to Go to Long An Endless Field
One day is pretty okie, but two days one night is nicer to do so. First, you get picked up by boat and enter the station for the tickets. Second, the boat tour begins with the local guide. Third, you will explore the most beautiful "endless field" to check-in some photos. Next, the boat keeps going to the herbal garden where you have some tea and tapioca food and learn about the real values of herbal and its benefits for essential oils. Last, you get back to the main station and can hire the bike for cycling more if you have time. Top tip: Make sure you have a good local escorting tour guide.
Embedded slot
5. The Solo Travel Guide to Long An Endless Field
It is so worthy to visit it because of your consideration of the protected jungle. For solo travellers, you should hire a scooter and follow the Google Maps to make your Mekong adventure trip. Top tip: Please do not forget to contact the station in advance for pick-up point and time.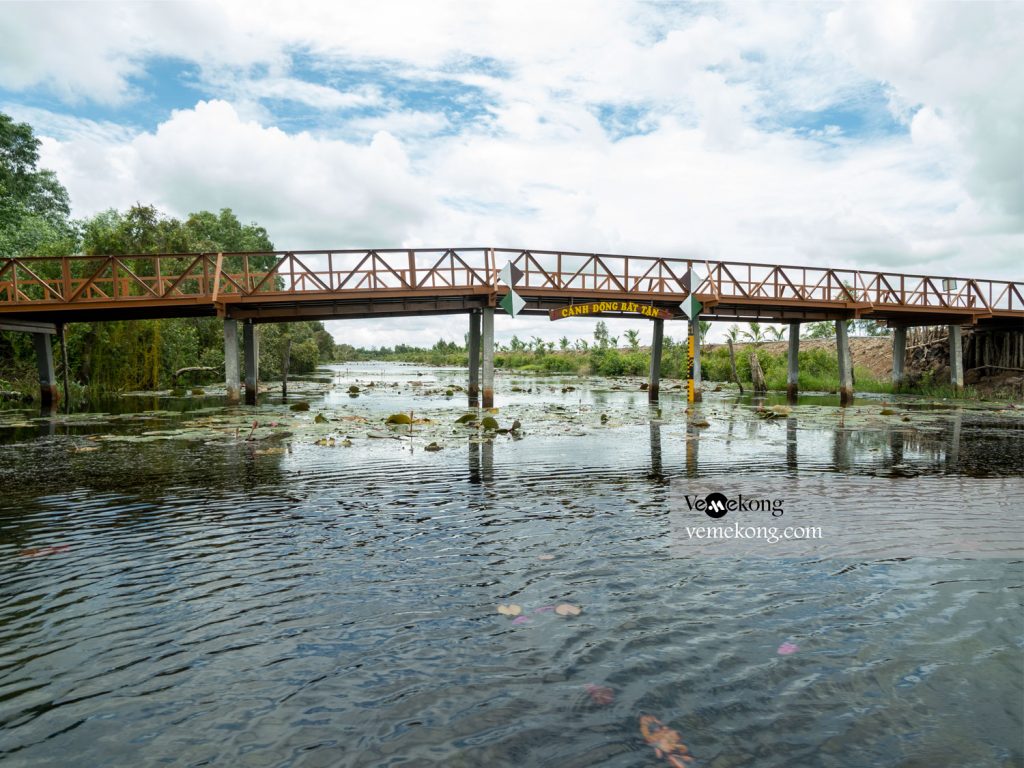 6. Responsible Travel and Advice to Visit Long An Endless Field
It is always good to repeat "responsible travel" over and over. Jungle and the field itself are facing so many challenges from chemical and human waste and modern life with high-tech. We do appreciate any of you who do respect and take good behavior about nature and its protection. Top tip: Vemekong.com is a kind of responsible travel company in Mekong Delta to deal with "green".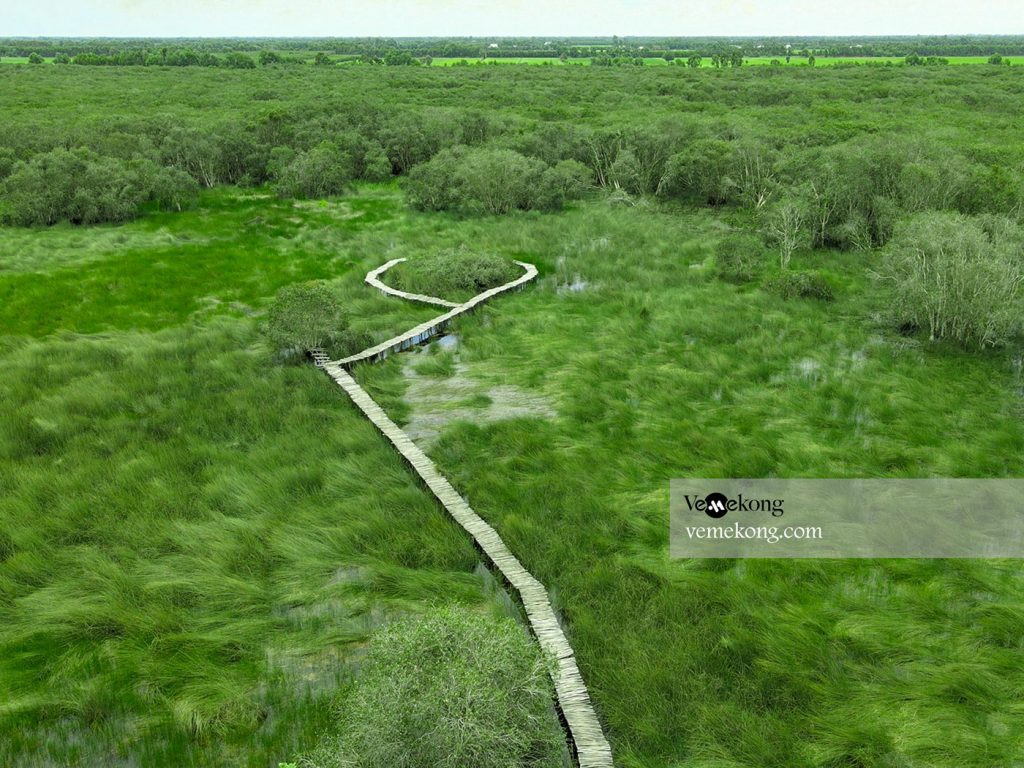 Pro tips:
Bring your hat, sunglasses, and sunblock.
If you plan to extend your stay in this field, do not forget to bring mosquito repellent cream.
When visiting the Long An province or doing any customized tours, choose reputable providers and boats equipped with lifebuoys and jackets. Safety is a priority!
Bring the raincoat if you travel to Long An in the rainy season, as the forest always looks fantastic in the full rain and full sun.
Hopefully, the above tips will help you to come up with a great plan for your adventure in Long An, Vietnam. Have a safe trip!
"Sleep less, travel more, respect more" – Thomas Vietnam and Thank You!!